News
Mike Trout Baseball Card Sells For Over $1 Million
One of the greatest baseball players in recent memory just had one of his most rare cards fetch a massive price tag.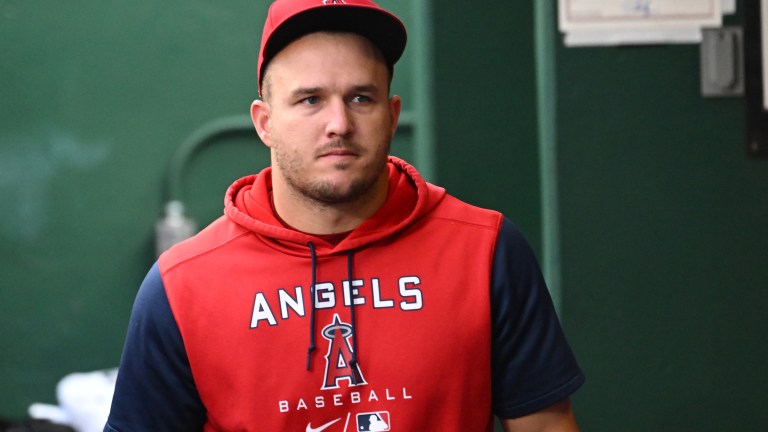 A 2009 Mike Trout Bowman Chrome Autograph numbered to just five sold for $1,080,000 on Monday via PWCC Auctions, making it the second most expensive Trout card ever sold. The Red Refractor is the second rarest version of Trout's Bowman prospect card, behind his 1 of 1 Superfractor, which sold for $3.96 million in 2020.
Graded by Beckett as a GEM MINT 9.5/10, this card has already been auctioned off several times. This card is the fifth of the five made and first sold for $400,000 in 2018, then for $922,500 in 2020.
There's no doubting that Trout is already among the greatest to ever play the game, but his injury concerns slowed the high-end market for his cards a bit. The 31-year-old has not played more than 140 games since 2016 and this year's reports of a back issue–which Trout said were overblown–seemed to spook investors even more.
Shortly after Trout assured the baseball world that he was fine, he proved it with his performance on the field. Trout returned for the final 40 games of the season to launch 16 home runs in that span while slashing .308/.370/.686.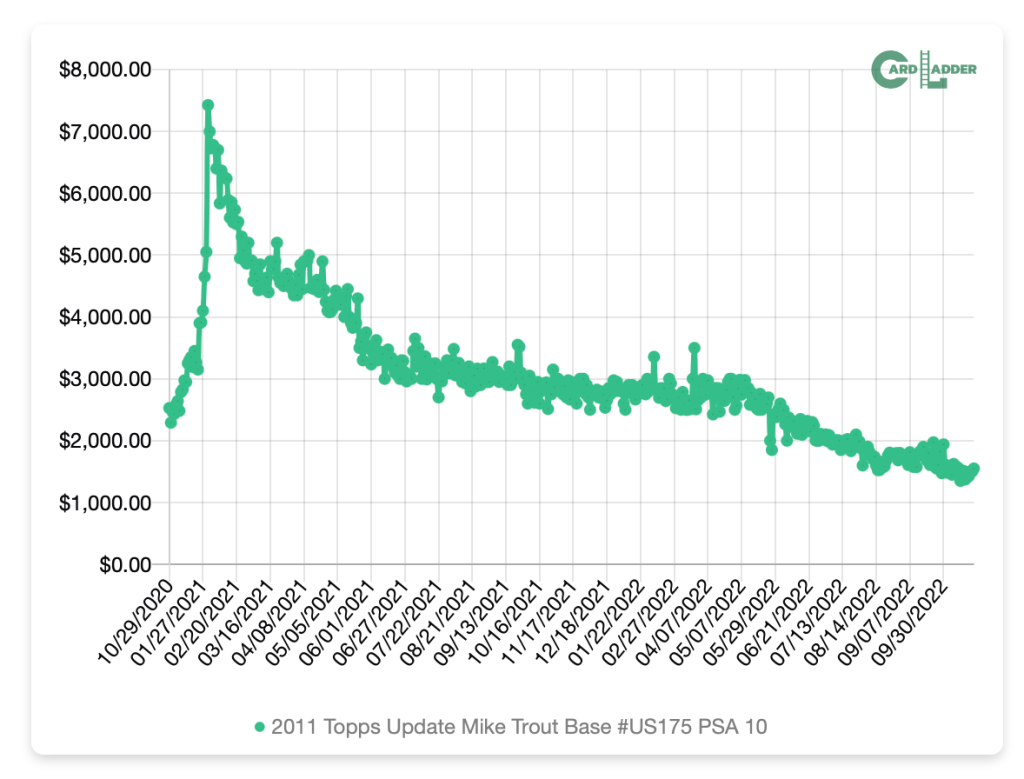 As you can see in the graph above, Trout's "more affordable" Topps Update Rookie (PSA 10) has not seen the same level of steady appreciation as the rarest versions of his cards. It is important to note that the card market has let out some steam since it peaked around the time that you see Trout's cards reach their ceiling in the visual, but the six and seven-figure card investors pursuing the future Hall of Famer's most rare cards don't seem to see the market the same way or don't seem to care.
It seems as though the blue chip card market and the general card market play under two different sets of rules, with the latter being much more volatile. Despite the injuries and lack of postseason appearances (not his fault), Trout continues to be the player who many of the wealthiest collectors want a piece of and understandably so.
The Angels centerfielder will enter his age-31 season with three MVPs under his belt (nine top 5 finishes), 350 home runs, 1543 hits and a career OPS over 1.000. There's risk in any large investment or purchase, but it's easy to see why some of the biggest spenders in the hobby are sticking with the great Mike Trout.