News
eBay Extends Authentication to Trading Cards
Starting today, eBay will offer its Authenticity Guarantee service to one of its most rapidly growing categories: trading cards.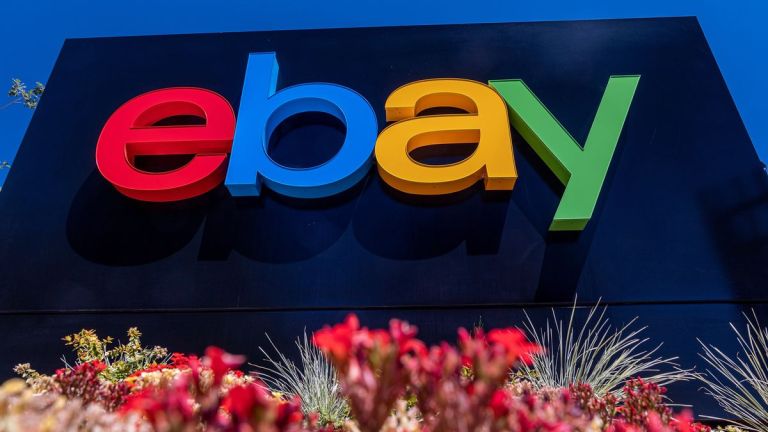 Selling a card per second, eBay has positioned itself well in the exploding card market, reaching more than $2 billion in transactions during the first half of 2021.
Initially rolled out for high-end sneakers and watches, eBay's Authenticity Guarantee service will now be provided for all ungraded trading cards sold for $750 and over.
"We strive to be the most trusted marketplace in the business," eBay's Director of Trading Cards Bob Means told us. "Authenticity Guarantee is one of the things that has come directly from our buyers and our sellers as something as they see as valuable."
While $750 may seem like a steep threshold to be eligible for eBay's authentication service, the company plans to drop that figure to $250 while extending authentication to graded, autographed and patch cards by mid-2022.
The calculated rollout will ensure that eBay can meet the large demand, however Means does not see turnaround time as an issue for the company like we saw with grading companies like PSA, which were forced to halt services in order to catch up.
"We are confident that we are going to ramp ourselves at the right pace to make sure that we do not slow down anything within the total network," Means said. "We would love to have the same kind of demand [of grading companies] and we think we are ready for it."
As Means also pointed out, the authentication process is detailed and individualized, but it is not nearly as demanding as the grading process. Ironically, fake graded slabs have been an issue in the past, as a high PSA or Beckett grade can drastically boost a card's value. While eBay will just be authenticating raw or ungraded cards out of the gate, Means says the plan is for Authenticity Guarantee to be able to verify the legitimacy of the graded slabs cards are in as well.
How Will it Work?
Inspection: The cards will be inspected by Certified Collectibles Group (CCG) checking the overall condition and quality with precision rulers, extreme computer-driven magnification, x-ray fluorescence and variable lighting sources to precisely measure centering and use.
Proof of Authentication: The listing's e-tag will feature a unique QR code that will be attached to the card's protective packaging. The packaging will then be placed in the card holder to finalize the process, reaffirming confidence in collectability and resale value. Any mobile device can scan the QR code to learn more about the card and its authentication journey.
Verified Returns: For sellers who offer returns, eBay's Authenticity Guarantee service for trading cards will verify the exact item initially sold is returned to the seller through a verified returns process. Returns will be shipped back to the authentication center, where authentication experts verify each item and its condition before returning it to the seller.
Doubling Down On Trading Card Growth
eBay has continued to expand what it offers in the trading card marketplace. Authenticity Guarantee comes after the company launched its Price Guide and Collection and image scan.
eBay says that more than 4 million cards purchased on and off their marketplace have been added to customer Collections, which allows collectors to see the value of their cards in real time based on sales in the eBay marketplace. A quarter million buyers have used eBay's Price Guide tool to gauge prices.
The image scan feature speeds up listing time by up to 50% and eBay plans to to continue to expand the feature beyond Magic the Gathering, Pokémon and Yu-Gi-Oh cards by incorporating sports cards soon.
Pokemon and Marvel trading card sales spiked on eBay by 536% and 437% respectively in the first half of 2021. It only took the category six months to match 2020's sales figure of $2 billion.
You can read more about eBay's Authenticity Guarantee rollout at eBay.com/authenticcards.