News
Dylan Cease Comes Up Just Short of Throwing No-Hitter for White Sox
Dylan Cease fell just one out shy of competing the first no-hit bid of his young career last night in Chicago.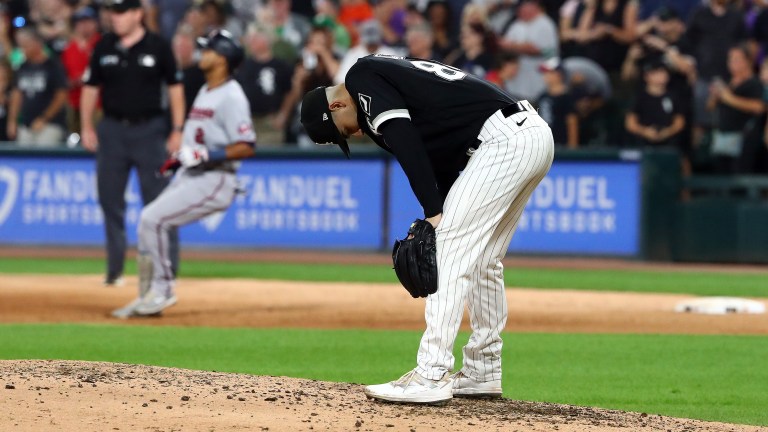 Wow.
Dylan Cease came as close as a pitcher can possibly come to history last night. He threw 8.2 no-hit innings against the Minnesota Twins, prior to a Luis Arraez single that ended the no-hit bid. You could feel Cease's heart drop the second he saw the swing from Arraez.
Nonetheless, he just twirled a complete game gem to build his American League Cy Young case and help the White Sox win their fourth-straight game.
The Gem
The main reason this game became possible was due to the fact that Cease was able to pitch at a level of efficiency that he hadn't achieved throughout most of the season. Over the course of his last month's worth of starts, Cease has seemingly traded in some of his wipeout stuff for better control in a concerted effort to last longer in games.
Today was the full display of those efforts. While he entered the game leading the American League in strikeouts per nine innings, Cease didn't strike out a single batter until the fifth inning of his outing. Instead, he carefully located his fastball to induce soft contact and easy outs.
The lack of command and a high rate of deep counts has prevented Dylan from going late into games on many occasions this season. That was far from the case as he barely passed 100 pitches during this complete game shutout.
As the game continued, the slider usage increased and the strikeouts followed suit. He seemed to only get better as the game went on.
It was one of those games that you could simply feel was special from the early innings. The White Sox jumped out to a big lead in the first inning and Cease looked fully in control from the start.
The things that have prevented Dylan from reaching true ace status appear to be largely in the rearview mirror. He showed tonight that he isn't simply a pitcher with wipeout stuff, but one that can command the zone and work through an entire game with poise and control.
Despite one rough game in August, Cease has generally only gotten better as the season has gone on and was simply electric this game.
Big Picture
There's no way for a young pitcher to not feel disappointed in this case scenario. He's 26 years old and was one good pitch away from making history. It hurt to watch as a longtime supporter of his because you could simply feel his sadness.
However, this was a huge game for the Chicago White Sox.
Following a sweep at the hands of the Arizona Diamondbacks last weekend, it seemed like the season may be over for this team as they trailed the Cleveland Guardians by six games on Tuesday.
This team has been one of the biggest what-ifs in the league all season long as they struggled with injuries, management, and a collective lack of cohesion. But there's a different vibe over the last five days.
While a third-straight season with a no-hitter would've been awesome for the Southsiders and Cease alike, this team is trending in the right direction.
This team has now won four-straight games, while the Guardians and Twins have both dropped four in a row. This has the potential to be a season-altering stretch for the Sox if they're able to finally capitalize and keep this energy going.
It's worth mentioning the absence of polarizing manager Tony La Russa. While he deals with undisclosed medical issues, interim manager Miguel Cairo is now 4-1 and was even ejected in the game prior to this during a brawl with the Twins.
On the personal side, Cease made a huge move in the Cy Young race with this outing. Given the recent injuries to Justin Verlander and Shane McClanahan, Cease has a chance to lock this award up if he continues to pitch even near this level down the stretch. He's established himself as a bona fide ace this season and still has room to grow.
Things are about to get really interesting in the AL Central as all three teams are now within two games of each with approximately a month left in the year. The White Sox will need more excellence from Dylan as they hope to salvage their season and fight for the division title.