Analysis
New York Yankees vs. Houston Astros, ALCS Game 3 Best Bet for October 22, 2022.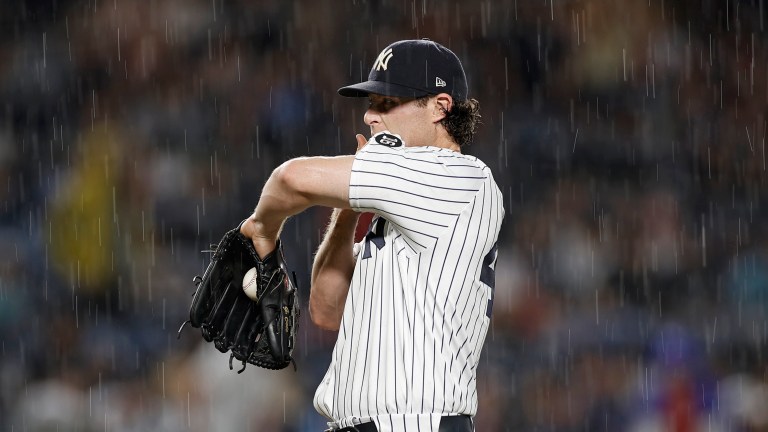 I'm back and I'm angry. Not emotionally angry, physically angry. Doesn't make a lot of sense, but neither does playoff baseball sometimes.
I have one pick plus two props that you'll find on my Twitter. Let's have a day.
Our NFL Week 7 Picks are out on the podcast as well.
2022 MLB Regular Season Record: 227-187 (55%) +41.09 Units
Houston Astros vs. New York Yankees: 5:07 pm EST
Christian Javier (RHP, Astros) [11-9, 2.54 ERA, 0.95 WHIP, 194 K]
Gerrit Cole (RHP, Yankees) [13-8, 3.50 ERA, 1.02 WHIP, 257 K]
As a Yankee fan, Christian Javier is terrifying. He doesn't have the same pedigree as Justin Verlander, but he haunts my mind in the same way. He is an electric young arm facing off against one of baseball's best in the first ALCS game at Yankee Stadium.
This line opened at 7 in most books and has gone up and down from 6.5 to 7 and I understand why. You can look at this game from two different angles.
One is that the line is a bit higher than we might expect for a matchup like this. Cole's home run woes continue and Javier doesn't look as great in a high-pressure situation. The Yankees finally get to the Astros' bullpen, and the Astros get some late-inning runs off the Yankees' bullpen.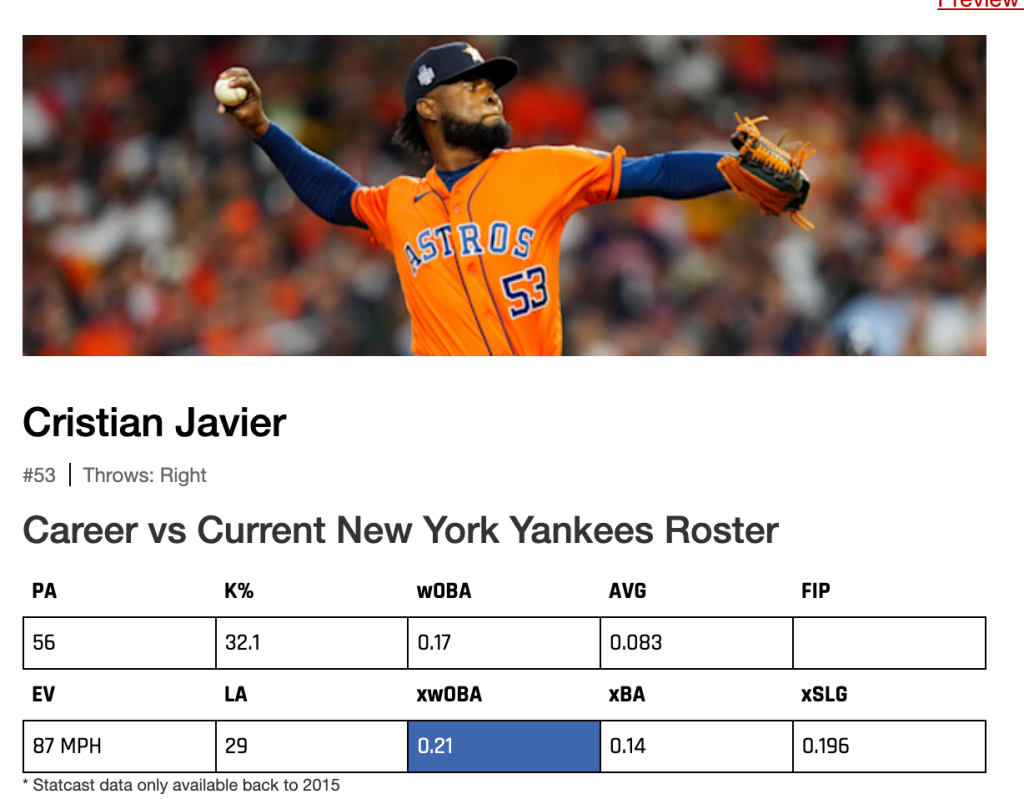 If that happens, I'll eat my shorts. I cannot fathom the Yankees offense scoring multiple runs off Christian Javier or the Astros bullpen that dominated them in the regular season and in the first two games of the series. The Yankees have struck out 30 times in two games and are now suddenly going to turn it around against Javier. Fat chance.
Javier is a strikeout machine, ranking in the 94th percentile in K rate along with the 82nd percentile in whiff rate. He locates a 95 MPH fastball up in the zone and pairs it with a slider that opponents hit .121 against. He'll use a curveball and change up to lefties to keep them off-balance.
The Yankees couldn't even come close to him in the regular season, throwing seven no-hit innings in the best performance I've seen against the Yankees this season. He threw one more time against the Yankees and allowed just two hits and one earned run. That run came off a DJ Lemahieu home run who isn't healthy enough to play in this series.
Following Javier will be the best bullpen unit in the game that had a day off to rest yesterday.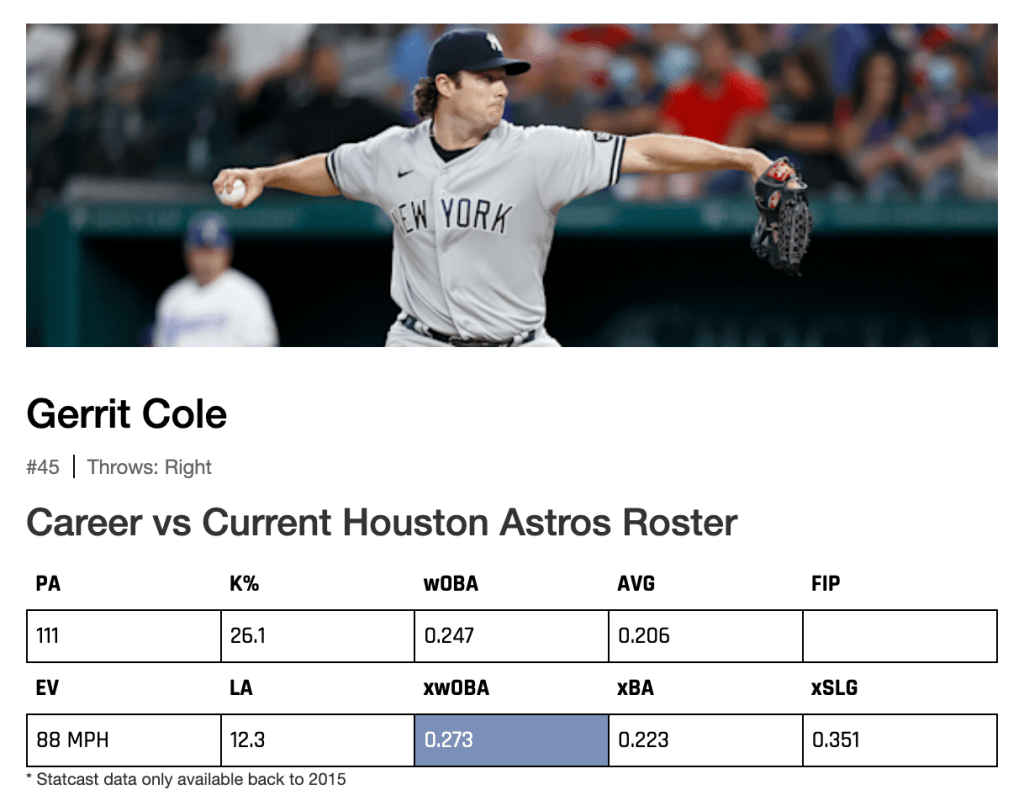 The Yankees will throw out Gerrit Cole who has had back-to-back excellent playoff starts. At this point, you'd be wrong to doubt him in spots like these, as his only really blunder is the Wild Card game against the Red Sox last year. Even with that start, he has a 2.81 ERA in the playoffs over 99.1 innings.
Cole has also looked strong against his former team. He threw against them once this season, throwing seven innings of one-run ball. That game was against Javier where the Astros won 3-0. I'm expecting a similar type of score in this one. The Yankees bullpen behind him has proved to be reliable and with Cole giving them plenty of lengths, we should see the best of the best.
This game is going way under. It's supposed to be fairly cold at Yankee Stadium today and Ballparkpal is calling for a 12% decrease in run scoring. This line should be closer to six, but I believe we are getting an extra run of value.
The Pick: Astros vs. Yankees Under 7 (-115)
1.15 Units to Win 1 Unit
_______