Analysis
MLB Picks Today, Best Bets, Odds, Predictions for May 26, 2023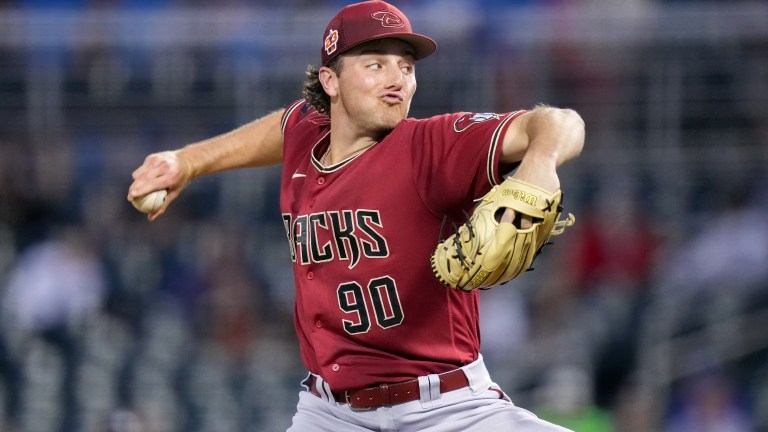 The card is gross today, but gross can pay. I have three underdogs today that I like at their price, but today is all about value. I see value in all three of these, but the baseball argument is slightly lacking. I'm trying these out today to see how it looks moving forward.
We went 1-1 yesterday as the White Sox bullpen did not look like I thought it would. Instead of using their four best relief pitchers, who are all right-handed, the White Sox used two lefties for multiple innings. It, of course, went badly for them, and we lost on the hook of the total. We did cash our Rays bet, which gave us a 0.2 unit loss. It happens, but I'm planning on winning it back today.
2023 Straight Plays Record: 73-56 (+11.58 U)
I'm using BetMGM lines only this year. Here's a link to get started with a risk-free $1000 bet. You can also use code "JBFANS" if you're betting on MLB. Wager $10 on any MLB moneyline and receive $100 once the bet is settled.
All prop entries will be on PrizePicks: Here's a link to get a 100% deposit match.
St. Louis Cardinals vs. Cleveland Guardians @ 7:10 PM EST
Pitching Matchup: Matthew Liberatore vs. Shane Bieber
This Guardians offense is embarrassing. They can't string together anything offensively, and now they are home favorites with Shane Bieber on the mound. I think this game should be even at -110, so this is more of a value play rather than me being very confident in a winner.
Shane Bieber doesn't have a great matchup today and is due for some regression. By far, Bieber is allowing the hardest contact of his career, rocking a 50.5% Hard-Hit rate compared to the 43% mark over his past few seasons. His strikeout rate is nowhere near what it's been, sitting at 17.8% compared to 25% the previous season. All of this has cultivated a 4.92 xERA compared to his 3.08 ERA.
His four-seam fastball and cutter have allowed much of the damage, while his slider has gotten him out of trouble. He also hasn't had much of a difficult schedule; this will be his toughest matchup to date. He's faced the A's, Nationals, Marlins, Yankees, Tigers, Red Sox, Mets, and White Sox. None of those compare to the Cardinals.
The Cardinals rank number one in wRC+ against right-handed pitching in May. They also rank first in Hard-Hit rate and ISO (Isolated Power), which can get Bieber into massive trouble. If the stuff isn't producing strikeouts, the contact will be hard. That's a bad recipe against St. Louis. If we shorten it to the last two weeks, the Cardinals' offense goes from a 121 wRC+ to 129.
Matthew Liberatore is a wild card. I really like the improvement in his stuff; his fastball and sinker velocity is up over 95 MPH from 92-93 MPH just a year ago. His curveball has plenty of depth, and his slider can be effective. However, I'm not totally bought in yet. What is working for him is this Guardians offense ranks 28th in wRC+ in May and over the entire season against left-handers.
The Cardinals own the clear offensive advantage, but the Guardians do have the more reliable starter and home-field advantage. The Guardians also hold the bullpen advantage, but it's not by much, as the Cardinals should have quality arms available after Liberatore exits. Ryan Helsely, Drew VerHagen, Jordan Hicks, and Andre Pallante should be ready to go.
The Cardinals are getting 47% of bets but 55% of the money, and the line is bouncing around and gaining steam toward the Cardinals.
This isn't a full unit play because I feel the wrong team is an underdog. I think the Cardinals should be at least -110 if not -115. The model has them as the favorite as -103, so considering they were plus money, it is worth a 0.75 Unit play. I would play at 0.75 U at plus money and drop to 0.5 U if they are at -105 or above.
The Pick: Cardinals ML (+105) 0.75 U to win 0.79 U
Boston Red Sox vs. Arizona Diamondbacks @ 9:40 PM EST
Pitching Matchup: Chris Sale vs. Bradon Pfaadt
Who are the Red Sox to be this big of a road favorite?
I understand why the price could be how it is, but I have the better team at home. My model has the line at +103, and I had this game capped at the Diamondbacks at +110, so +125 is a bet I have to make.
We have two wild cards on the mound. Chris Sale's xERA is 3.76 compared to his actual ERA of 5.01. He's a guy that's been challenging to figure out because of how he's performed on the road versus at home this season.
Chris Sale is rocking a 6.00 ERA on the road versus a 3.86 ERA at home. The FIPs are pretty aligned, but it's not this season that I put all that stock into. Since joining the Red Sox in 2017, he's always been worse on the road. He's 34 years old; I want to see him pitch in the 95-degree heat that's projected in Arizona today.
The Red Sox offense has slowed up in May after a fantastic April. They have a 97 wRC+ in May against right-handers compared to a 111 wRC+ in April. They'll face a young right-hander who has struggled overall but has looked better in his last two starts.
Brandon Pfaadt will toe the rubber for Arizona with his 7.65 ERA. He's a prospect that we are very high on at Just Baseball, but he hasn't found his footing yet. He got crushed in his debut against the Rangers and then again by the Marlins. In his last two starts, he's thrown ten innings and allowed four runs to give him a 3.60 ERA against the Pirates and Giants.
By wRC+, Arizona has been a league-average offense against left-handed pitching, sitting with a 100 wRC+. That jumps to a 107 wRC+ when we look at their performance at home. In May, they had a 108 wRC+. They are a slightly above-average offense against left-handers, and they'll get Chris Sale on the road and in the heat.
Neither team has a bullpen advantage, as both are around the league average. The Red Sox bullpen is a bit better by the metrics, but they aren't as rested as the Diamondbacks squad.
The Diamondbacks have been incredibly profitable as an underdog this season. They are 18-10 as underdogs, while the Red Sox are 7-12 as favorites. The Red Sox have objectively been worse on the road this season than the Diamondbacks performing better at home.
The Red Sox are getting 68% of the tickets and 62% of the money, but this line opened at -165 for the Red Sox and has settled in the -145 range. We have some reverse line movement on our sides.
This is a half-unit play because I think the price isn't accurate. I'm not willing to put a full unit in the trust of Pfaadt, but I think this is closer to a 50-50 game rather than a 60/40 game with the Red Sox.
The Pick: Diamondbacks ML (+125) 0.5 U to win 0.63 U
New York Mets vs. Colorado Rockies @ 8:40 PM EST
Pitching Matchup: Chris Sale vs. Bradon Pfaadt
A disgusting play, but nonetheless, a play worth making.
We have a very profitable system in the Rockies. In a 112-game sample, the Rockies are 69-43 (61% win rate) in these scenarios. That scenario is a team like the Mets, who were just on the road, coming in to play the Rockies amid a home stand. We talk about it constantly; it sometimes can take teams a bit to adjust to the altitude.
Max Scherzer has a career 6.39 ERA pitching at Coors Field. He doesn't have many outings here either, only 31 innings since his debut in 2008. This is also the worst version of Max Scherzer we've seen in years, posting a 4.07 ERA and 4.01 xERA.
Connor Seabold is due to regress positively based on his xERA being at 4.72 compared to a 5.97 ERA. His FIP and xFIP are all lower than his ERA.
Here's the bottom line. The Mets are coming off a 10-run performance in Wrigley and now have to travel to Coors Field without an off-day. The Mets own every advantage on paper, but baseball is weird, and sometimes the Rockies get the best of you.
The Mets are 10-27 as favorites, routinely falling below expectations, while the Rockies are 13-13 at home this season and 23-20 as underdogs. The model has the Rockies at +150, so that's why you're not seeing a whole unit.
Should the Mets win this game on paper? Absolutely. My issue with the Mets is I don't believe in Scherzer right now; the system says we have to take Colorado, and the Mets are coming off a ten-run game.
The Mets are getting north of 85% of the tickets, and that line isn't moving. It's gross, but a half-unit has to be on Colorado in this one. This is playable down to +175.
The Pick: Rockies ML (+185) 0.5 U to win 0.93 U