Analysis
MLB Picks Today, Best Bets, Odds, Predictions for May 17, 2023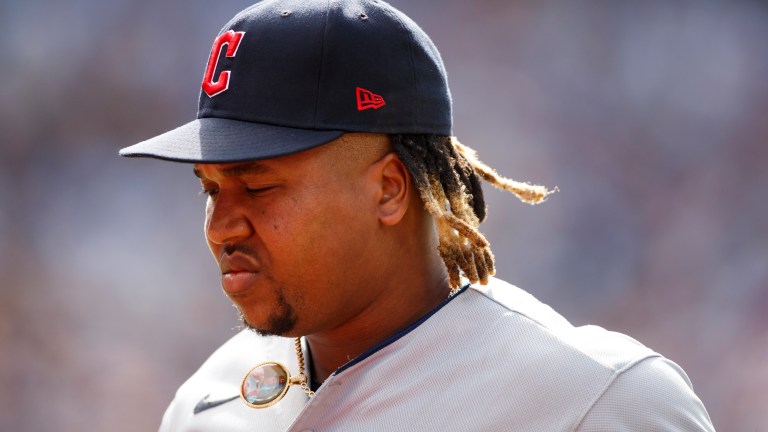 Yesterday was so lame. We cashed our early game, pushed the second, and lost the final game. Brandon Williamson went from a guy with no command in the minors to Randy Johnson at Coors Field. Honestly, tip your hat to the guy; what a performance. Of course, the Rockies decided to hit a home run in the sixth inning.
I'm so mad at the Phillies. They went 1-11 with runners in scoring position last night. They got Alex Cobb out of the game in the fourth inning and still only mustered three runs. Kyle Schwarber hit a home run in the top of the ninth was such a tease as the whole game ended at seven runs, so we lost on the hook. We barely lost anything last night (-0.05U), but it could have been a full sweep if we got the balls to bounce our way.
That was yesterday, but the great part about baseball is there is always tomorrow. Today, I have two picks that I put in last night, and the line movement is in our favor on both. Let's have a day.
2023 Straight Plays Record: 62-49 (+8.63 U)
I'm using BetMGM lines only this year. Here's a link to get started with a risk-free $1000 bet. You can also use code "JBFANS" if you're betting on MLB. Wager $10 on any MLB moneyline and receive $100 once the bet is settled.
All prop entries will be on PrizePicks: Here's a link to get a 100% deposit match.
Los Angeles Angels vs. Baltimore Orioles @ 6:35 PM EST
Pitching Matchup: Griffin Canning vs. Kyle Bradish
We cashed the first five over yesterday, but now it's time to go in the other direction. This isn't a flashy pitching matchup, but Canning and Bradish can be effective in this spot.
Griffin Canning is not a great pitcher, but he's not as bad as his 6.38 ERA would indicate. All of his ERA estimators point to positive regression, whether that be his 5.25 xERA, 5.10 FIP, or 4.65 xFIP. He's throwing his fastball harder than ever, and his slider's spin rate has risen from 2021. He's coming off back-to-back rough starts against the Astros and Cardinals. The ERA over those past two starts was 11.41, but the FIP was 6.65, and the xFIP was 5.23. That tells me he got a tad unlucky in both starts, and I think he reverts to the mean today.
I spoke about the Orioles being an average offense this year against right-handed pitching, but I didn't think they did all that well against Chase Silseth, who is a downgrade to Canning. They rank 18th in the league in wRC+ and 17th in OPS against right-handed pitchers. I don't think Canning dominates, but I think five innings of two-run ball is in order. Interestingly, his earned run prop, which is at 2.5, is juiced towards the under at -130. The Orioles are really good; why would his earned run prop be juiced towards the under after allowing 11 runs in his past two starts? I think I know why; he's going under that today.
Kyle Bradish's earned run prop is heavily juiced towards the under at -160 for a reason. Bradish is another pitcher whose ERA doesn't tell the full story. It's not egregious, but every ERA estimator has him under a 4.56 ERA. He's posted a 4.31 xERA, 4.36 FIP, and 4.08 xFIP. His slider and curveball are above-average pitches, but the issue has been his fastball. Clearly, both the Orioles and Bradish know his shortcomings with the fastball; that's why the usage is dropping, and the results are following.
He started the year off poorly by throwing too many fastballs. I've watched his past two starts and he's looked so much better with these changes. He's tossed 11 innings and allowed four earned runs against the Pirates and Braves. I'm not saying he'll dominate a solid Angels lineup, but I don't see more than two runs from him.
Last night's game was a nice rest for quality bullpen arms. The only arms most likely unavailable are Bryan Baker for the Orioles and Andrew Wantz of the Angels. The Orioles' bullpen is elite, and when Estevez and Moore are available for the Angels, they can be effective.
The weather conditions are not nearly the same as yesterday. Camden Yards had 10 MPH wind blowing straight out with warmer temperatures. Today, stronger winds are blowing straight in between 10-15 MPH. The wind has done a complete 180, and we have a better pitching matchup than yesterday. The model also has this line closer to 8 runs.
We have two straight games of the over-hitting; it's time for an under.
The Pick: Orioles vs. Angels Under 9 (-105) 1.05 U to win 1 U
Cleveland Guardians vs. Chicago White Sox @ 8:10 PM EST
Pitching Matchup: Peyton Battenfield vs. Mike Clevinger
I wanted to bet the Guardians today, but with Jose Ramirez being placed on the bereavement list on Tuesday, I'm not totally sold on the Guardians scoring much today. That's when I landed on this under.
Peyton Battenfield is an interesting arm. His secondary offerings are getting plenty of swings and misses, but he's allowing a lot of hard contact. The only thing that concerns me is that Hard-Hit rate, which is at 50%, which has led to his 5.38 xERA compared to his xFIP and FIP. The FIP and xFIP agree with me; he's not that bad. He has a 4.46 FIP and 4.56 xFIP. Those numbers aren't great but don't point to massive negative regression. However, hard-contact should not be a huge issue today.
The White Sox's clear better split is against left-handed pitchers. They rank 22nd in baseball against right-handed pitchers in wRC+ and in OPS. They also rank 24th in Hard-Hit rate against righties, so the downfall of Battenfield is also what the White Sox struggle with.
The Guardians' offense is not good right now. Their worse split is against lefties, but they aren't hitting anyone. They rank dead last in Hard-Hit rate against right-handed pitching, tied for dead last in wRC+, and second to last in OPS. If we look at the month of May, they have a 58 wRC+. That's horrible.
Mike Clevinger will get to face this struggling offense today. Clevinger has faced the Guardians a few times in his career, and it's gone extremely well from a quality of contact lens. Through 38 PA against the Guardians' current roster, he's rocking a .139 opponent batting average, a .226 xwOBA, and a .297 xSLG. Elite numbers.
The Guardians still have one of baseball's best bullpens, and most quality arms will be available. The White Sox bullpen has not been good whatsoever, but at least they have their best arms available today. The Guardians' offense has been so bad, and it's without their best hitter, so I'm not too worried about the White Sox bullpen today.
Guaranteed Rate Field saw the wind blowing out to left yesterday, but today, the wind is blowing left to right, which tends to knock balls out of the air unless they are truly crushed. There is a system at play here with this specific wind. Per Action Network, when the wind is blowing from left to right, the under is 157-122-19, winning at a 56% rate with an 8% ROI.
These two teams' lack of quality contact should keep the ball in the yard today. The model has this at 7.5, showing plenty of value.
Yesterday's game went over; this time, it's going under.
The Pick: Guardians vs. White Sox Under 9 (-110) 1.1 U to win 1 U