Analysis
MLB Picks Today, Best Bets, Odds, Predictions for June 13, 2023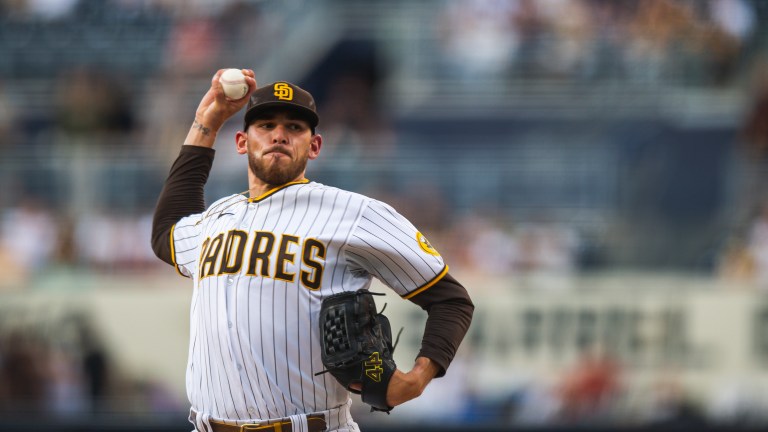 Yesterday's pick was probably the most agonizing play of the MLB season so far. I can imagine that most bettors who don't have an affinity for baseball might have logged off for the season after that one. Us baseball lovers, we are back again today because we know this sport can get crazy, and we must move on.
4-3, two outs, bottom of the ninth inning, we need one more out. Salvador Perez steps up to the plate and ties the game with a solo home run. We move into extras, and it ends on nine for a push. We lost the Reds team total for a quarter unit as well. Easily one of the roughest games of the season to watch with an under ticket.
The silver lining is that we won our PrizePicks entry, so we were up 0.15 units on the day, but down 0.25 on game picks. Probably the last thing you want to hear if you had 8.5 on the Reds vs. Royals game. I do apologize; my only goal is for everybody to win. Let's make it back today.
2023 Straight Plays Record: 90-69 (+17.09 U)
PrizePicks Record: -2.2 U
I'm using BetMGM lines only this year. Here's a link to get started with a risk-free $1000 bet.
All prop entries will be on PrizePicks: Here's a link to get a 100% deposit match.
Colorado Rockies vs. Boston Red Sox @ 7:10 PM EST
Pitching Matchup: Chase Anderson vs. Kutter Crawford
Yesterday's under was sharp; I should have been on it. This opened at 10, and I went to doms research on it because that felt too high for me. When I finished and liked the under, it dropped to 9.5. We got the worst of the number, but it still feels like it should be closer to 8.5 or 9.
These offenses just aren't that good. Before even looking at the pitching matchup, we have a Red Sox offense going through massive struggles and a Rockies offense that struggles mightily on the road and hasn't even been hitting at home. The Rockies are still without Kris Bryant, CJ Cron, and Charlie Blackmon.
Kutter Crawford's peripherals are intriguing. He's rocking a 2.87 xERA and a 3.48 SIERA, both better than his 3.68 ERA. He's been elite at both getting players to chase outside the zone while limiting the walks. This has led to his highest strikeout rate and cutting his walk rate in half. His 107 Stuff+ and 109 Pitching+ are also above average. He's thrown in three-inning spurts in his last two outings, but he should have a longer leash today.
Chase Anderson is the opposite. He's enjoyed a fantastic start to the season, pitching to a 2.25 ERA. His xERA is 4.13, and his SIERA is 4.85. It's largely due to his extremely low strikeout rate because he's been elite at limiting hard contact and free passes. It's also on the backs of a 96.3% LOB% rate, which is incredibly unsustainable, but he's going up against a Red Sox team that hates hitting with runners in scoring position right now.
Following Crawford will most likely be Chris Martin, one of the better bullpen arms in baseball this season. They'll have Justin Garza and Brennan Bernandino available, who are both rocking an ERA under 2.80. If we have a save situation, we should see Kenley Jansen, even though he's thrown 20 pitches in the last two days. If we see Corey Kluber, we need him not to be terrible. That's a fine bullpen against a lackluster Rockies offense.
Anderson also has some fantastic experience facing the Red Sox's current roster. Through 58 PA, opponents have a .247 xwOBA, a .179 xBA, and a .279 xSLG. Extremely low quality of contact against a pitcher who has been elite in that area this season. The Red Sox are also amid a power struggle, only ahead of the Guardians, Pirates, and A's in home runs over the last 30 days.
Not only does the Rockies bullpen play up when they are outside of Coors, but they also have some solid arms that should be available. Justin Lawrence didn't pitch yesterday, and neither did Jake Bird; both are good options. Brad Hand is available, as is Peter Lambert. Lambert is the one that's scary; he's posted a 6.35 ERA this season but a 3.52 ERA on the road. They can all limit damage against a slow Red Sox offense.
In the last 30 days, the Rockies have a 97 wRC+ against righties, and the Red Sox are at 83, both in the bottom ten of baseball. On the road in that span, the Rockies' wRC+ is 84. Fenway Park is one of the better hitter's parks, but we have 10 MPH wind blowing straight in. I also bet this last night after the rain delay. The game ended late, so a team coming off a series at Coors without an off-day, coupled with the Red Sox off SNB, gives me confidence the offenses stay slow.
This number is just too damn high for how sickly these offenses are. With average starting pitching and slightly above-average arms available in the bullpen, I'm going under. The model also likes this one, capping this game at 8.5.
The Picks: Rockies vs. Red Sox under 9.5 (-105) 1.05 U to win 1 U
Cleveland Guardians vs. San Diego Padres @ 7:10 PM EST
Pitching Matchup: Tanner Bibee vs. Joe Musgrove
Joe Musgrove is so due for one of those classic ace outings. Conversely, Tanner Bibee is one of my favorite young pitchers in the league, and we have two completely rested bullpens. You factor in bad hitting conditions, and we have a sneaky under.
Joe Musgrove has had a weird season. He started horribly, largely due to returning from injury, then played in the Mexico series, which was the rough equivalent of playing on the moon. He faced the Dodgers on back-to-back starts, then caught the Red Sox on a hot streak. He finally had found some easier matchups and has thrown 17 innings while allowing only three runs.
Joe Musgrove is sitting with a 3.12 xERA and a 4.07 SIERA, but with context, he's gotten a horrible draw to start the season. With all of these rough matchups, he's rocking the lowest Hard-Hit rate of his career while still getting hitters to chase at an elite rate. He also has excellent command, sitting with an above-average walk rate. He's a very good pitcher who's just starting to roll, and I love his matchup today.
Tanner Bibee is one of the best young pitchers out. He's rocking a 3.05 ERA, 3.43 xERA, and 4.07 SIERA. He'll have a matchup against a Padres team that I get no confidence from offensively. They are in their clear worse split, sitting with the third-lowest OPS against righties over this season.
In the last 30 days, we have two slightly below-average offenses against righties, with the Padres at 93 wRC+ and Guardians at 101. Over the entire season, these are both bottom seven offenses against right-handed pitching. They've been around league average the past two weeks, both sitting around 100, but they aren't facing average pitching today.
Both bullpens are ready to go. The Guardians have one of the best in the business, and only a few of them have thrown since Saturday. When they are well-rested, it doesn't get much better. Conversely, we have rested Padres bullpen. Blake Snell gave them plenty of length on Sunday, so everyone is ready to fire away. By bullpen ERA, the Guardians rank second, and the Padres rank fifth.
We also have bad hitting conditions. Petco Park is calling for 10 MPH wind blowing in from left center. Add in high humidity, and we should see some thick air that'll be challenging to hit the ball through. This has all the makings of a low-scoring pitcher dual.
The model has this game capped at seven, so we get a free half-run of value at a good price.
The Picks: Guardians vs. Padres Under 7.5 (-105) 1.05 U to win 1 U