Analysis
MLB Picks Today, Best Bets, Odds, Predictions for July 4, 2023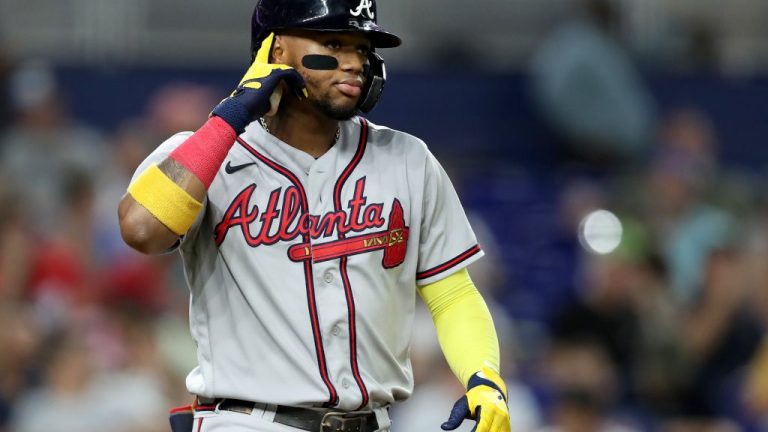 Happy Fourth of July! We had a nice win yesterday with the Marlins. They took the early 2-0 lead before surrendering four unanswered runs. The Cardinals did Cardinal things and blew the lead, and Miami closed the door. That's why we went full game; I can't trust the Cardinals to lock down the game at the end.
Today, we have a game pick and a PrizePicks entry to improve the Fourth even more.
2023 Straight Plays Record: 105-100 (+3.31 U)
I'm using BetMGM lines only this year. Here's a link to get started with a risk-free $1000 bet.
All prop entries will be on PrizePicks: Here's a link to get a 100% deposit match.
All Bullpen Screenshots are courtesy of Rotowire.
Atlanta Braves vs. Cleveland Guardians @ 7:10 PM EST
Pitching Matchup: Kolby Allard vs. Shane Bieber
Yesterday's game ended 4-2, going far under the total as Bryce Elder turned in yet another solid start. Gavin Williams flashed plus stuff and threw pretty well, only allowing four earned runs in 6.1 innings. He did allow a couple of home runs, which should be a continued issue today as Progressive Field is playing toward the bats.
Progressive Field is the number one hitter-friendly ballpark today on Ballparkpal, with wind blowing out and temperatures expected to be between 78-80 degrees by game time.
Shane Bieber is fascinating. He's a pitcher who has routinely outperformed his ERA estimators because he can limit hard contact and command his pitches within the zone at an elite rate.
The Braves mustered four runs against Gavin Williams yesterday. Are we sure Bieber, at this very moment, is much better? Williams has a lower xERA and higher Pitching+ than Bieber, albeit in a short sample. This looks like the worst version of Shane Bieber we have seen in his entire career. He's never had an xERA above 4.20, which was his rookie season. He's normally hovering in the mid-threes, but now it sits at 4.70.
It's on the backs of the highest Hard-Hit rate of his career and his lowest strikeout rate. Bieber struck out north of 33% of hitters in 2021, and now it's down below 20%. It will be a long day if he can't get these Braves hitters to chase, which he's only average at this year, sitting in the 49th percentile.
The Braves are having a stretch that's practically unheard of, and during this stretch, it's been mostly against right-handed pitching. Since June began, the Braves have a 151 wRC+ against right-handed pitching, slashing .307/.370/.581, good for a .951 OPS. The Angels, at a 131 wRC+ and a .841 OPS, are the next best during this span. It's not even close, so if Bieber is ever going to regress, today is the day.
Kolby Allard is coming off a fantastic start against the Twins. However, I'm not sure how much stock I buy in it, considering the Twins are a bottom-five team in baseball against left-handed pitching with an enormous strike-out rate. The Guardians rank 20th in wRC+ since June began, so not much better, but a definite level above the Twins. Allard got to throw his first start at home, but now he's on the road in a hitter-friendly environment.
There wasn't a big improvement in his stuff from last season, where he put up a 7.29 ERA in a limited sample with Texas. His velocity was actually down from last year in his first start, but he kept every ball on the ground against the Twins. I'm not sure if that'll hold moving forward, as his pitch mix doesn't point to him suddenly being this ground-ball pitcher. I'm betting on his first start being an outlier.

The lone vulnerability of the Braves has been their bullpen, and it's doubtful we'll see the two most talented arms in Minter and Iglesias. They have plenty of good arms but can be beaten late in games.

I'm not sure how the Guardians plan on using the bullpen today. They'll probably go to De Los Santos and Eli Morgan, fine relievers, but neither scares me against the Braves. They could go to their other high-leverage arms, but none of them have proper rest.
The model loves this one, capping the game at 10.5. Not sure I'd go that far, as I make this game 9.5. My price target for this one was 8.5 at -120 or at 9 up to -105. Anything beyond that deserves a lower unit size or a pass.
The Pick: Braves vs. Guardians Over 8.5 (-120) 1.2 U to win 1 U
PrizePicks Entry 0.2 U to win 0.4 U
First Leg: Luis Arraez Over 1.5 Bases
Wainwright has allowed a 1.100 OPS to left-handed bats this season, and Luis Arraez was spraying the ball all over the field yesterday with no luck. He's -115 to go over 1.5 bases, but truthfully, he could be +10000, and I would put him in this. Arraez will have a day.
Second Leg: Zach Greinke Over 3.5 Strikeouts
Another day of fading the Twins' bats via the strikeout. Cox hit his over relatively easily, and I don't see any reason not to back Greinke. You could point to his road metrics, but I'm not putting much stock into it against the Twins, who strike out at the highest rate in baseball. Greinke also has a higher strikeout rate on the road this season; it's just he's been getting destroyed when he doesn't get the strikeout. His 17.8% K-rate on the road is two percent higher than at home, and the Twins strike out nearly 30% against righties.