Analysis
MLB Wild Card Best Bets, Odds, Predictions for Rays vs. Guardians, Phillies vs. Cardinals for October 7, 2022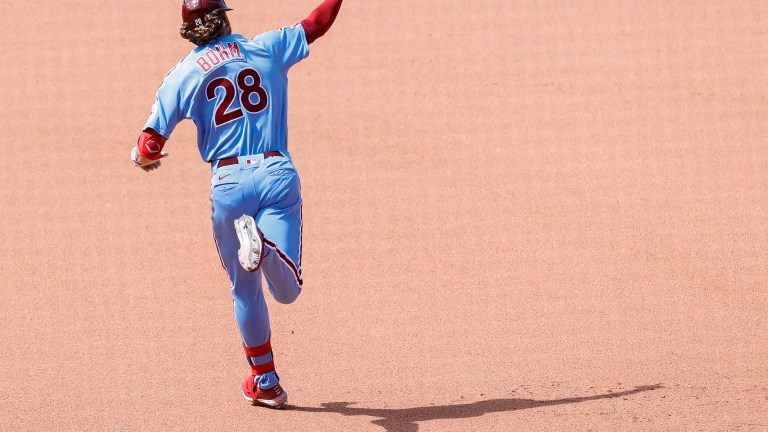 It's the playoffs! We made it!
We have some juggernaut-type games today. This is where the goings get tough, and the tough get going.
We finished the MLB regular season with a 220-179 record, winning at a 55.1% rate which was suitable for 41.89 units in the green. It was a fantastic regular season, but the playoffs are a different beast. Last post-season, I ended up around two units. The post-season is much harder to handicap, as the numbers don't always come into play.
You're getting my best shot. Be sure to check out the podcast for my favorite player props.
Tampa Bay Rays vs. Cleveland Guardians: 12:07 pm EST
Shane McClanahan (LHP, Rays) [12-8, 2.54 ERA, 0.93 WHIP, 194 K]
Shane Bieber (RHP, Guardians) [13-8, 2.88 ERA, 1.04 WHIP, 198 K]
The battle of the Shanes will take place in Cleveland, Ohio, at Progressive Field in game one of what should be an electric series of fantastic pitching performances. We have a great one here, as one of the best left-handed pitchers in the game takes on the 2020 AL CY Young award winner, who had a very underrated year for Cleveland.
Home-field advantage is critical in this matchup. The Guardians play well in Cleveland and on the road, sporting a 46-35 record both home and away. The Rays are entirely different. They dominate teams at Tropicana Field but have had a tough go of it on the road. They are just 35-46 on the road this season. While that may not seem incredibly important in one game like this, it's undeniable that Cleveland has a slight edge here.
Shane McClanahan will get the ball for the Rays, who's had a tale of two stories this season. It looked like he was running away with the AL CY Young in the first half. He looked unhittable in the first half, especially in May and June, putting up an ERA below two in both months. The All-Star game hit where he allowed four hits and two earned runs, and then it started to fall back down to earth.
His second start after the All-Star break was against the Guardians. He got smashed to the tune of five earned runs over 4.1 innings. Will he get hit around like that again? I'd assume not, but it does do something to both sides.
A bad start like that gives Cleveland confidence that they can hit him. That dark feeling sits in the back of McClanahan's brain; the Guardians could pounce on him instantly. For a young pitcher like McClanahan who's making a game-one start in a hostile environment, that's not a pitcher I want to back.
The Guardians' season struggles are documented; they put up the third-worst OPS as a team this season against left-handers. This lineup has changed a ton, with Steven Kwan now in the lead-off spot. They have a 91 wRC+ against lefties at home since August 1, which is just nine percent below average. It is not a great offense, but it's a confident one that will be prepared.
Shane Bieber will get the ball for Cleveland who has now faced the Rays on two separate occasions. He was dominant in his first start in Tampa, throwing seven innings while only allowing one run. That was on July 29, but on September 27, he threw six innings and allowed four earned runs. Not ideal, but the Guardians lost the game in extra innings, not on the backs of the starters.
The Rays' offense against righties on the road is on par with the Guardians at home against lefties. They have a 92 wRC+ since August 1, but they have been putrid since September 1. The Rays have a 71 wRC+ against righties on the road, ranking 25th in baseball during that span.
The bullpen advantage is also extremely close. The Guardians finished with the fifth-best ERA and FIP while the Rays ranked 7th in ERA and 15th in FIP. Both teams have extremely good bullpens, so the overall numbers aren't as crucial. These two teams have stables of horses back there that you don't want to mess with.
This will be a close game, and I can't wait to watch it. I lean on Bieber's experience, while McClanahan's second-half shakiness gives me pause. Considering the Rays as a team is at their worst on the road, give me the home team to take game one.
The Pick: Cleveland Guardians ML (-110)
1.1 Units to Win 1 Unit.
__________
Philadelphia Phillies vs. St. Louis Cardinals: 2:07 pm EST
Zack Wheeler (RHP, Phillies) [12-7, 2.82 ERA, 1.04 WHIP, 163 K]
Jose Quintana (LHP, Cardinals) [6-7, 2.93 ERA, 1.21 WHIP, 137 K]
I may be writing this a lot, but what a series we have here! The Phillies have their ace taking the bump against… the Cardinals ace? Is Jose Quintana really the guy they want to start game one?
Yes, yes, he is. Since Quintana was traded to the Cardinals, finding a better left-handed pitcher in the game is challenging. He's been the best pitcher on the Cardinals during that span, rocking a 2.01 ERA and 2.61 FIP over 62.2 innings. He hasn't been striking out hitters (20.6% K rate to 19.4%) at the same rate as in Pittsburgh, but his command has improved (7.2% BB rate to 6.5%).
The Phillies have been an incredibly potent offense against left-handed pitching this year. As a team, they rank fourth in baseball in OPS against southpaws. However, their home/road splits are fascinating.
The Phillies have had issues on the road this year winning games. They are one of a few teams in the playoffs that are under .500 on the road this season, finishing 40-41. At home, they have been fantastic, rocking a 47-34 record.
Against lefties at home this season, this Phillies offense ranks 18th in wRC+ at 105. On the road, where they haven't been winning games, they have the number one wRC+ against southpaws. They have the number one OPS on the road against lefties, slashing .285/.359/.449 with a .808 OPS. They are one of two teams with a .800 OPS or above against lefties on the road, followed closely by the Braves.
While Jose Quintana has been fantastic for the Cardinals, it makes sense that he may be hit around a bit today. The Phillies can be prone to strikeouts; they can do significant damage if you are consistently in the zone against them without a wipe-out stage. He pitched once against them this season when he was on the Pirates. He threw 5.2 innings of shutout baseball, but the game ended 4-2 in extra innings. I have a hard time believing he delivers a shutout performance in this one on the second go-around.
The Cardinals have a solid bullpen following him, but it's not among the best in the game. They have a 3.61 bullpen ERA this season, ranking 11th in baseball. By FIP, they rank 17th at 3.91. They have talented arms in the back end, led by Giovanny Gallegos and Ryan Helsley, but the middle is where the problems arise. If they can get seven innings from Quintana and then go straight to those two, it's a done deal. But this is playoff baseball; that rarely happens.
While the Cardinals may have slight issues on the mound, I'm fully expecting this offense to show up. However, it would not be shocking to see Wheeler pitch well in the early goings. He's dominated the Cardinals this season, throwing 14 innings while not allowing a run. This Cardinals offense does get a leg up at home, and while they are better against lefties, they hold the ninth-best wRC+ against righties at home. If the Phillies were at home, I'd be less confident in the Cardinals in this spot.
The Cardinals are one of six teams in the playoffs with at least 53 wins at home this year, rocking a 53-28 record. The Cardinals are also 40-41 on the road, but something about being at Busch Stadium behind those fans makes them extremely challenging to beat.
Following Wheeler will be a less-than-ideal bullpen. Besides defense, which will come into play, the bullpen is the kryptonite for Philadelphia. While it has improved, it still doesn't rank highly with most of the playoff teams. As a bullpen, they rank 23rd in ERA and 11th in FIP. There is a wide discrepancy there, but it makes sense when considering how troubling the defense is.
This article was supposed to be about the Cardinals on the money line. I have to be honest, the more I write, the more I think the Phillies have a real shot in this one. I do think the Cardinals win, but not enough to bet on it. The only natural conclusion that I feel confident in is the over. I don't have complete faith in Quintana, but I also don't have much faith in the Phillies' defense and bullpen late in the game. This will be a dogfight, but I'm going with the over.
The Pick: Phillies vs. Cardinals Over 6.5 (-120)
1.2 Units to Win 1 Unit.