Analysis
MLB Best Bets, Predictions, Odds, for Atlanta Braves vs. St. Louis Cardinals for July 4th, 2022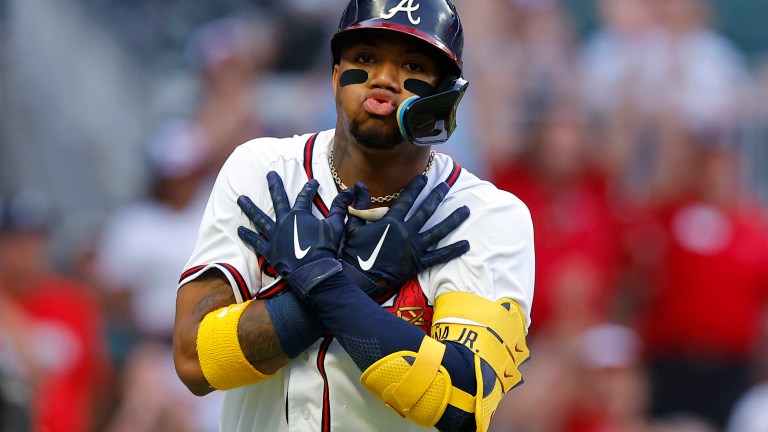 Happy Fourth of July!
Sound the alarms; we remain undefeated in July. The past three days have been fantastic, as we now sit above 20 units on the season.
It's a new day, and I have one MLB pick for you. No need to overextend ourselves as I don't see much value anywhere else on the board.
Let's have a day.
2022 MLB Regular Season Record: 124-96 (56%) +21.79 units
Subscribe to my Gambling/Fantasy Baseball Podcast: Not Gambling Advice
St. Louis Cardinals vs. Atlanta Braves: 7:20 PM EST
Dakota Hudson (RHP, Cardinals) [6-4, 3.83 ERA, 1.35 WHIP, 80 IP, 44 K, 36 BB]
Kyle Wright (RHP, Braves) [9-4, 3.03 ERA, 1.14 WHIP, 92 IP, 96 K, 30 BB]
The Braves will host the St. Louis Cardinals in Game One of a four-game National League showdown on July 4th. These two teams should see each other come playoff time, and this could be a preview of Game Three or Four if a playoff series were to happen.
Kyle Wright toes the rubber for the Braves, while Dakota Hudson gets the nod for the Redbirds. Neither of these teams has seen the opposing starter this year, so familiarity won't be much of a factor. The Braves faced Dakota Hudson in 2019 where he allowed four runs in 4.2 innings with only one of them being earned. But this is a new Braves team, and this is a new Dakota Hudson.
Similar to Devin Smeltzer yesterday, this "new" Dakota Hudson can't keep getting away with it. Hudson has experienced some of the negative regression lately that I've spoken at length about, but his 4.90 xERA that sits in the 19th percentile means we should see even more of it. He's a groundball pitcher that relies on soft contact to stay afloat and to beat this Braves lineup, you have to be able to strike them out.
Forcing the Braves to make soft contact will be a tough task for Hudson, as over the past two weeks, the Braves have the second-highest Hard-Hit rate and the ninth-best wRC+ in baseball.
Dakota Hudson has been much worse on the road this season as well, so we won't see the best version of him. Not only that, since Yadier Molina went on the IL he hasn't looked like the same pitcher.
The Cardinals have been beaten in four of their last five road games started by Hudson. Hudson has to have excellent command to be successful, and that hasn't been the case lately. He has 44 strikeouts and a ridiculous 36 walks in 80 innings this season. He has also surrendered 16 runs in his last four starts.
Opposing Dakota Hudson will be Kyle Wright, who is turning in a fantastic season. I don't see Kyle Wright slowing down anytime soon, and his 3.47 xERA would back that up. He'll face a Cardinals lineup that just played on Sunday Night Baseball and will have to travel without an off-day. This Cardinals lineup has not been successful lately against right-handed pitching, ranking 20th in wRC+ and 16th in Hard-Hit rate over the past two weeks. They were just dominated by Zach Wheeler last night.
Atlanta has won all five of Kyle Wright's last five starts. They are 23-7 since the end of May and they sit 3.5 games out of first place in the NL East. Despite the loss of Ozzie Albies, the Braves have not shown any signs of slowing down. They have averaged 4.75 runs per game in the month of June.
I'm riding with the hot hand in Atlanta. Fading a team after Sunday Night Baseball is a winning recipe on its own, but the numbers completely back this pick. The Cardinals have lost 13 of their last 18 road games against ballclubs with a winning record, while the Braves have won 11 of their previous 14 home contests.
The Braves will jump out to a hot start and won't look back against this Cardinals team that should be slow out of the gate. I'd prefer not to take a juiced money line at -170, so I'll isolate this starting pitching matchup and take the Braves through the first five innings.
The Pick: Atlanta Braves First 5 Innings -0.5 (-130)
1.3 Units to Win 1 Unit.
_________
I've written up a quick guide with critical terms and helpful tips.