Analysis
MLB Picks Today, Best Bets, Odds, Predictions for April 27, 2023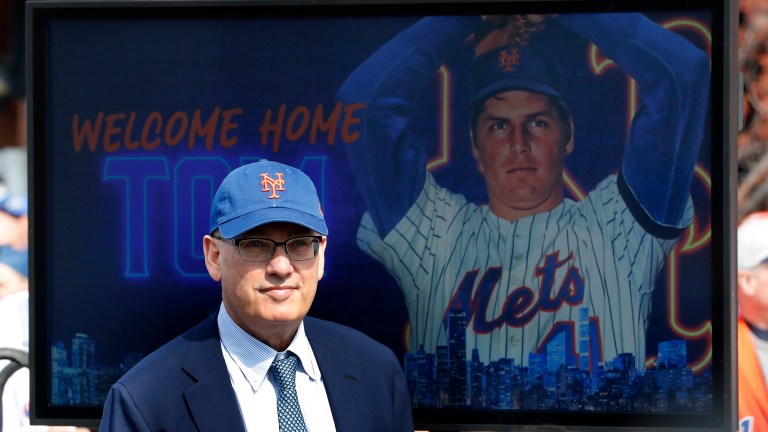 Michael Wacha was one out away. One more measly out away, and we have a clean sweep. Luis Medina soared over 2.5 earned runs, leading to an easy cash of the Angels through the first five innings. We made 0.63 units between the entry and game pick yesterday, our sixth profitable day of the last seven and the 11th of 14. It hasn't been crazy, but the consistent profit early on while I'm still adjusting to the new rules is a welcome sight.
We have a lighter board than usual with the routine Thursday team travel. We don't have much to choose from, but there is a game pick I have my eyes set on.
I'm using BetMGM lines only this year. Here's a link to get started with a risk-free $1000 bet. You can also use code "JBFANS" if you're betting on MLB. Wager $10 on any MLB moneyline and receive $100 once the bet is settled.
All prop entries will be on PrizePicks: Here's a link to get a 100% deposit match.
2023 Straight Plays Record: 42-32 (+7.39 U)
2023 PrizePicks Entries: 4-10 (-1.1 U)
I will track both records separately so you can track how I'm doing on game picks and PrizePick entries!
Washington Nationals vs. New York Mets @ 7:10 PM EST
Pitching Matchup: Trevor Williams vs. Joey Lucchesi
When playing the first five, the main component of the handicap is the starting pitching matchup. We look at both offenses and how both of these starters match up against them. One offense may have more talent, but if one side has the split advantage and they have the better-starting pitcher, we would have to jump on that… right?
The name on the jersey shouldn't sway you. The Mets aren't playing good baseball right now, and they sit in the worse split with the worse starter on the mound. They have home-field advantage, but they are, by far, in my opinion, the most overvalued team on the board today, especially early.
I'd prefer not to handicap the bullpens. The Nationals bullpen ranks 23rd in Stuff+ and 27th in SIERA. They are not a group I want to rely on, especially after Carl Edwards Jr and Hunter Harvey threw 15 pitches yesterday. The Mets also used Ottavino and Robertson yesterday, but they have the bullpen advantage overall. Outside of home field, that's where the large advantage for the Mets ends.
Joey Lucchesi is coming off a seven-inning shutout performance of the Giants. We've been screaming from the rooftops all season; the Giants cannot hit a left-hander. Steven Matz of the Cardinals did not look good yesterday, and the Giants only mustered two runs. The Giants have a 75 wRC+ against lefties, ranking 28th in the league. The Nationals are much better at hitting left-handers, ranking 10th in baseball with a 110 wRC+, 10% better than the league average. The difference here is massive, even though the name on the jersey may not make it seem like it.
They also strike out the 2nd least in baseball against lefties, only trailing the Astros at 15.3%. The Giants struck out the second most, leading to the nine-strikeout performance. That tied Lucchesi's record for strikeouts in his career, dating back to 2018 when he was a Padre. Lucchesi has never been that good; he has a career 4.15 ERA and a 4.07 FIP. The sinker he throws 60% of the time grades out as a below-average pitch by Stuff+, sitting at 89, both metrically and in MPH.
Trevor Williams is a league-average pitcher. He isn't great, but he can be effective. I want to give the Mets credit for their potential against right-handers, but the reality is they rank 15th in wRC+ against right-handers at 103. They project to be much better, but the results in the last week have been dreadful against average competition in the Giants and Nationals. They rank third in strikeouts and 27th in walks during that period, with a 93 wRC+ against righties.
Trevor Williams is a former Met, but he's been around the league. He's recorded 55 PA against the Mets, posting a .333 xwOBA, a .257 xBA, and a .404 xSLG. Those numbers are about average, but overall this season, he's doing a great job of limiting hard contact, ranking in the 89th percentile in average exit velocity and 76th percentile in Hard-Hit rate.
The Mets are huge favorites, and I could definitely see them winning in a close game, but this line is crazy inflated due to most people thinking they won't get swept. The Nationals don't even need to win today; they need to not lose by two in a matchup where I don't see much of an edge. Don't lose by two or more in five innings, Nationals. That's all we need; bring us home, Washington. I would take +0.5 on the Nationals at +125 or higher for a 0.75 U if that's all you have, but it is available on BetMGM at +1.5.
The Pick: Nationals First 5 Innings +1.5 (-135) 1.2 U to win 0.89 U