Analysis
MLB Picks Today, Best Bets for April 1, 2023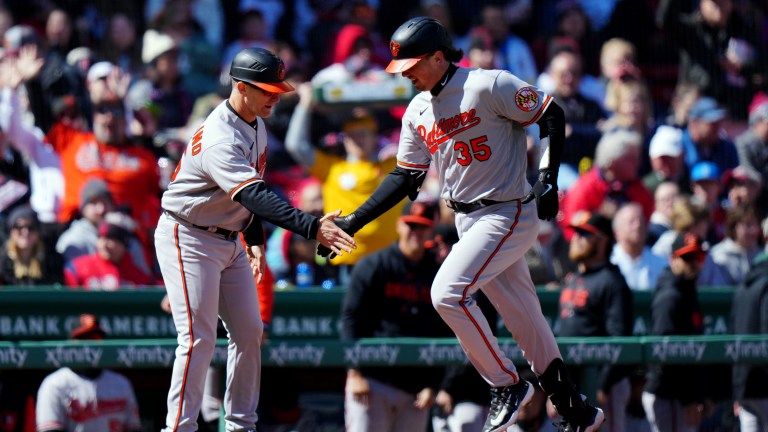 Another sweep of game picks! The Marlins took control of the game early with a Jorge Soler home run, and Jesus Luzardo was even better than I thought he would be. The Marlins used their best bullpen arms and shut the door, the exact plan we laid out!
The Padres vs. Rockies game started badly. The Rockies pushed two runs across the board after a couple of bloop hits and a miscue at second base by Xander Bogaerts. Nick Martinez settled in, but then gave up a two-run home run to Charlie Blackmon. It was 4-0, and a sweat ensued. Luckily, Kyle Freeland was excellent, tossing six innings without allowing a run. Both teams brought their best bullpen arms, ending in a 4-1 win for the Rockies and an under-cash for us.
Unfortunately, I haven't found my stride on PrizePicks. I need to reevaluate how I select my squares so we can start hitting them. Therefore, I'll avoid props and focus on my favorite game picks. Let's stick with the 80% win rate!
Just so we all know, I'm using BetMGM lines only this year. Here's a link to get started with a risk free $1000 bet.
All prop entries will be on PrizePicks: Here's a link to get a 100% deposit match.
2023 Straight Plays Record: 4-1 (+3.43 U) – 80% Win Rate
2023 PrizePicks Entries: 0-2 (-1 U) – 0% Win Rate
I will track both records separately so you can track how I'm doing on game picks and PrizePick entries!
Baltimore Orioles vs. Boston Red Sox @ 4:10 PM EST
Pitching Matchup: Deam Kramer vs. Chris Sale
Weather alert!
That was the first thing I noticed when handicapping this game. According to model, Fenway Park is, by far, the best run-environment on the board. The weather calls for a 16% increase in runs compared to the average environment. According to baseball savant, Fenway Park has the third-highest park factor, which means it's the third-best stadium to hit in, outside Great American Ballpark and Coors Field. We have 10-15 MPH winds blowing straight out, which is an excellent sign that some fly balls may turn into extra-base hits in an already hitter-friendly environment.
We can't just bet on the weather alone; we must look at the pitching matchup. Dean Kramer will get the ball for the Orioles. In 53 PA against the Red Sox's current roster, opponents are hitting .313 with a .401 xwOBA. xwOBA measures the contact quality, and a .401 xwOBA is exceptionally high. Last season, only four players in Major League Baseball had a .401 xwOBA or higher; Aaron Judge, Yordan Alvarez, Freddie Freeman, and Juan Soto. The average exit velocity against him is an insane 93.5 MPH with an xSLG of .565.
Dean Kramer was much better at home last season, posting a 2.84 ERA at Camden Yards. The walls were moved back in Baltimore last season, and being a fly ball pitcher, he was helped by the conditions. That won't help him today, as the wind blows out in a hitter's environment. On the road, where he will be today, he put up a 3.63 ERA, almost an entire run worse. Kremer put up a 3.23 ERA last season, but his 4.66 xERA is incredibly alarming. He is due for some significant regression, which starts today.
While Chris Sale is an excellent pitcher, he's not quite at the same level he once was. We may never see him sit in the upper 90s with his fastball again, but he's still a solid option. He's had plenty of success against this Orioles roster, but that was two years ago. He only threw 5.2 innings last season after dealing with injuries. He didn't look great this spring, throwing 15 innings and allowing eight runs. It would be best if you took spring training stats with a grain of salt, but what we can't ignore is a tick down in stuff during spring, which led to only 12 strikeouts in those 15 innings.
Fangraphs projects both bullpens to be in the middle of the pack when we end the 2023 season, and we already saw both of them struggle mightily in the first game. This should be the highest-scoring game of the day.
SIM Value: 10.5 (-129)
The Pick: Orioles vs. Red Sox Over 8.5 (-125) 1.25 U to Win 1 U on BetMGM (Play to 9)
Los Angeles Angels vs. Oakland A's @ 4:07 PM EST
Pitching Matchup: Patrick Sandoval vs. Shintaro Fujinami
The weather and stadium in this game look the complete opposite of the first game we discussed. This game will be played at the Oakland Coliseum, the third-worst run environment in all of baseball, according to baseball savant's park factor. I checked the weather in Oakland; it's not your typical California beach weather. It's supposed to be between 55-57 degrees at game time, with winds blowing from east to west. That's not a good recipe for a hitter, but excellent for a pitcher. The model projects it as the fourth lowest run environment of the day, -15% compared to the average.
Starting for the Angels is Patrick Sandoval, who not only looked excellent last season, but he was dynamite in the World Baseball Classic. He dominated the USA lineup, then came back and pitched well against a loaded Team Japan squad. I had the chance to interview him this off-season, and I came away believing in his progression.
He's always had a solid sinker and fastball; his changeup is elite. He's worked on a slider, throwing it more and more every year, and last year he threw it more than any other pitch. It became another elite secondary offering, recording a -9 run value and a .261 xwOBA last season. Not only was he a better pitcher on the road last season, but he loves pitching against Oakland.
He threw against them four times last season over 25 innings and only allowed five earned runs. In 45 PA against the A's current roster, he recorded a minuscule 81.3 average exit velocity, contributing to a .229 xwOBA against. Both are top-of-the-line, and he struck out 28.9% of batters in the process.
Shintaro Fujinami is an interesting pitcher to handicap. This will be his first major league start after signing with the A's this past off-season from the NPB. He was fantastic over there, recording a 2.77 ERA in 2022 and a 3.17 ERA over ten seasons. He's a tall, lanky right-hander whose best pitch is his splitter. Nobody on the Angels recorded a positive run value against a splitter last season.
His issue is the command. It could be the downfall of this bet if he walks everyone. That said, the Angels don't walk much, putting up the 23rd-ranked walk rate in 2022. Those are last year's numbers, and this team looks very different. It's hard to know exactly what we'll get, but what I do know is the Angels put together some rough AB's against the A's on Thursday, and I don't expect much of a rebound in today's matchup against an A's team that they never seem to show up against. Both bullpens are rested and ready to follow these starters as well.
SIM Value: 6.5 (-118)
The Pick: A's v Angels Under 8 (-115) 1.15 U to win 1 U (Play to 7.5)
____________________________________________________________