Analysis
MLB Best Bets Today: Predictions, Odds for Blue Jays vs. Cardinals, Brewers vs. Padres for May 23, 2022.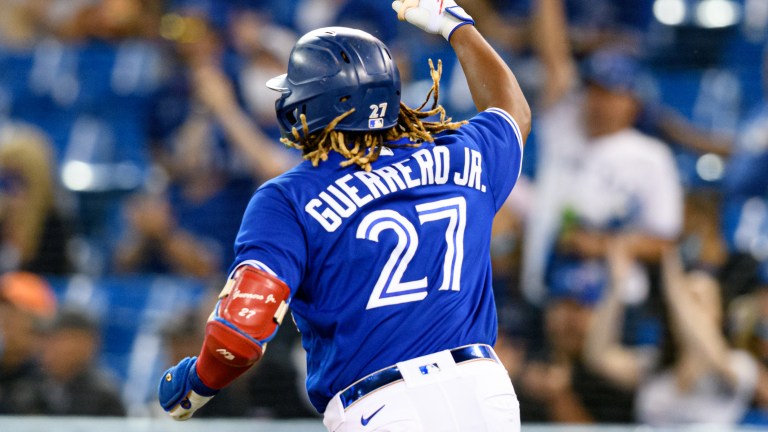 We were so unlucky yesterday. It happens, but yesterday was bonkers. We took the Marlins through the first five at +115, and they were winning up until the fifth inning. In the fifth, Ozzie Albies skyed a fly-ball to Jesus Sanchez, who straight up dropped the ball. Not only that, but he kicked it into left-field, allowing Albies to go to third base.
Dansby Swanson fisted one into right-field, and we ultimately lost. The Marlins ended up winning the game.
We took the under in the Brewers vs. Nationals game, and it was blown up early by an eight-run performance by a Nationals team that had scored nine runs in their previous six games. I did not expect they'd get to Freddy Peralta so early, but I was spot on about the slow Brewers bats.
We won with the Cubs 5-4, after two late home runs from Frank Schwindel and Patrick Wisdom.
Today is a contrarian day. Monday's are always strange in baseball, so we have to be a bit weird with these two MLB Best Bets. I'm fading some of the current numbers with these two picks so that you won't see many stats in this one.
If you strictly like to follow the numbers, this may be a time to fade these picks. If you believe in my feel for this, take a gander.
2022 MLB Regular Season Record: 72-55 (57%) +12.76 units
Subscribe to my New Gambling/Fantasy Baseball Podcast: Not Gambling Advice.
Toronto Blue Jays @ St. Louis Cardinals: 7:45 PM EST
Jose Berrios: (RHP, Blue Jays) [3-2, 4.83 ERA, 1.49 WHIP, 41 IP, 28 K, 13 BB]
Miles Mikolas: (RHP, Cardinals) [3-2, 1.68 ERA, 0.99 WHIP, 48.1 IP, 36 K, 9 BB]
We head to St. Louis for the first game of a two-game set. The Blue Jays just took two of three from the Reds at home, while the Cardinals are coming off an 18-4 win and a sweep of the Pirates on the road. This is a perfect time to tail the Blue Jays.
The Cardinals are grossly overvalued due to the 18-run performance, while everyone is down on Jose Berrios and this Blue Jays offense. The money line for the Cardinals is -125. IIf Vegas thought the Cardinals would win with their best pitcher on the mound at home; they should be -150 or higher.
That's not the case today, so a +105 line on the Blue Jays screams a victory for Toronto.
Jose Berrios will get the ball for the Blue Jays today, and he's been underwhelming at best. The numbers even point to more regression from him. His 4.83 ERA is already way above his career average, but his 6.82 xERA indicates that he has also been lucky.
I have spoken at length over my mistrust of Berrios, dating even back to the end of last year. He was paid like an ace when in reality, he's closer to a solid three in a rotation. With all that being said, he has a great matchup against a Cardinals team that's struggled against right-handers, especially with his profile.
The Cardinals torched Bryce Wilson for seven earned in less than two innings yesterday. They scored four more runs off Tyler Beede in the next two innings. That brought their team OPS against right-handers to 15th in baseball. Before the game, they were in the bottom 10.
Jose Berrios looked fantastic in his last start. He threw seven shutout innings against the Mariners, which resulted in a 3-0 win. I think he carries that confidence into today's start.
Miles Mikolas will get the ball for St. Louis, who's been one of the best overall pitchers in baseball this year. His 1.68 ERA is incredible, but a 2.84 ERA shows some regression is coming. A 2.84 xERA is still fantastic, so I wouldn't expect the Blue Jays to crush him.
The problem with this play is there aren't many statistics that point towards a Blue Jays win. Mikolas has been amazing, the Cardinals bullpen is strong, and Berrios has been less impressive.
This is one of those bets where I have slightly discounted the numbers. The Blue Jays are a better team than the Cardinals, and Berrios is better than a 4.83 ERA. Miles Mikolas is much worse than a 1.68 ERA.
This is a total feel game, plus a read on the line. Everyone and their mother will be on the Cardinals today after the 18-run performance, followed by their ace on the mound against a struggling team.
I'll play contrarian today and take the Blue Jays as an underdog.
The Pick: Toronto Blue Jays ML (+108)
____________
Milwaukee Brewers @ San Diego Padres: 9:40 PM EST
Adrian Houser: (RHP, Brewers) [3-4, 3.22 ERA, 1.35 WHIP, 36.1 IP, 31 K, 17 BB]
Nick Martinez: (RHP, Padres) [2-2, 3.89 ERA, 1.33 WHIP, 34.2 IP, 36 K, 15 BB]
We head to San Diego for the first game of a three-game set. The Brewers just took two of three from the Nationals at home and now have to travel from Milwaukee to San Diego without an off day. The Padres are coming off a sweep of the Giants and will have to travel from San Francisco to San Diego without an off-day.
This should be a great game, but I have a severe lean to one side.
Nick Martinez toes the rubber for the Padres, and he's been pretty effective this year. He signed a four-year deal this off-season from the KBO and has impressed in his time in the states.
Martinez is coming off a solid performance, throwing four shutout innings against the Phillies while only allowing two hits. While the Brewers have crushed right-handed pitching this year, they came out slow against Aaron Sanchez, and I think that continues against Martinez.
Adrian Houser gets the ball for the Brewers today, and while his 3.22 ERA is impressive, he's been widely inconsistent. He allowed seven earned runs in nine innings in back-to-back starts against the Reds but then shut out the Braves in his last start.
Houser likes pitching in his ballpark. This season, he's rocking a 5.27 ERA on the road. In 2021, his ERA was almost an entire run higher on the road. In 2019, the same story as 2021.
The Padres' 10-1 win over the Giants is far more impressive than the 18-4 win for the Cardinals over the Pirates. Watching that game, you can tell the Padres are on a roll right now. They are going for their fifth win in a row, and I think they can get it today.
This is another line read plus a feel game for me. The Padres have not hit right-handers well this year, while the Brewers have crushed them. This line seems fishy, as you'd think the Brewers may be favored here. They aren't for a reason, and I think the Padres win this one.
The Pick: San Diego Padres ML (-110)
__________________________
I've written up a quick guide with critical terms and helpful tips.