Analysis
MLB Best Bets, Odds, Predictions for Reds vs. Brewers, Guardians vs. Twins for September 9, 2022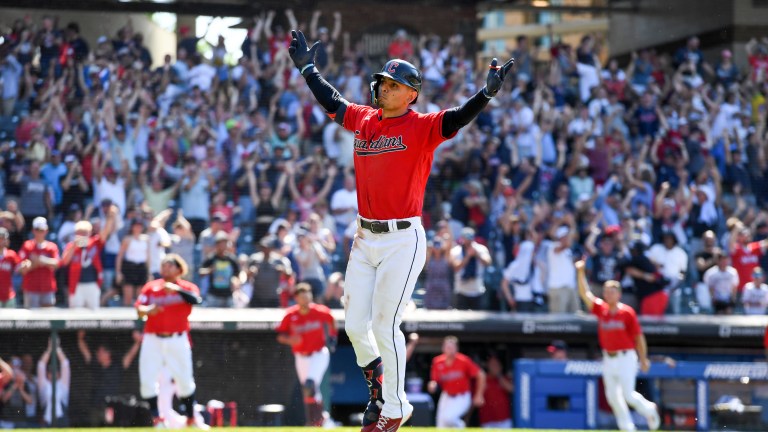 Great day yesterday!
We won our baseball bet and our prop, and we went 2-1 in the NFL yesterday, good for a 4-1 day. I highly recommend checking out the podcast, as that's where you'll find analysis for these picks, all of my props, and everything related to the NFL.
We have two picks and three props on the podcast. We are 5-2 on our MLB picks this week, let's let the good times continue to roll with two more today.
2022 MLB Regular Season Record: 198-167 (54%) +31.74 Units
Cleveland Guardians vs. Minnesota Twins: 8:10 pm EST
Cal Quantrill (RHP, Guardians) [11-5, 3.55 ERA, 1.20 WHIP, 152 IP, 101 K, 42 BB]
Dylan Bundy (RHP, Twins) [8-6, 4.34 ERA, 1.22 WHIP, 118.1 IP, 84 K, 25 BB]
We head to Minnesota for the first game of a third game set. You see who's pitching, need I say more?
For anyone new, Cal Quantrill is my most profitable pitcher for two years running. The books and most people consistently undervalue him due to his high FIP, xFIP, and xERA. He continues to defy the advanced metrics, and for some reason, the Guardians bats tend to pull through for him more often than not.
Not only do I like Quantrill today, but I love the Cleveland bats. They'll face Dylan Bundy who they knocked around in his lone start against them this season. They put up six hits and three runs, two of them earned, in five innings against him on June 29th. I seem to write this same sentence every time they face a pitcher similar to Bunday, but the Guardians excel off right-handed pitchers who rely on a fastball/slider combination. Bundy's two favorite pitches are his fastball and slider, throwing them almost 64% of the time.
The Twins just finished up a hard-fought series against the Yankees in New York, and now have to travel to Minnesota without an off day. The Guardians had an off day to rest the bullpen, which is one of the best in the league. I get Cal Quantrill with a rested bullpen behind him facing off against a pitcher they match up well against. That's enough for me.
Quantrill has pitched once against the Twins this season, throwing eight innings while allowing three earned runs. We won that game, but it was close because Eli Morgan allowed two late runs but the Guardians ultimately won in extra innings. We shouldn't see Morgan today as most of the better arms will be available after that much-needed rest day.
The Pick: Guardians ML (-110)
1.1 Units to Win 1 Unit
__________
Cincinnati Reds vs. Milwaukee Brewers: 8:10 pm EST
Nick Lodolo (LHP, Reds) [3-5, 3.95 ERA, 1.37 WHIP, 73 IP, 91 K, 30 BB]
Jason Alexander (RHP, Brewers) [2-2, 5.03 ERA, 1.58 WHIP, 62.2 IP, 37 K, 26 BB]
We head to Milwaukee for the first game of a three-game set. Similar to the Reds pick yesterday, we are again getting too much value on the underdog to pass it up. The starting pitching matchup leans towards the Reds, and with the way the Brewers bullpen has performed, you could argue the Reds have the overall pitching advantage. The offense advantage leans towards the Brewers, but not against lefties.
First, let's talk about line movement. The vast majority of the public, near 70% according to Action Network, Covers.com, and CBS Sports are on the Brewers today, yet the line has moved from -155 to -145 in most places. That's reverse line movement, as the books are welcoming more bets on the Brewers as most people expect the better overall team to win this one outright. I'll gladly be on the other side.
The Reds will have to travel from Chicago to Milwaukee without an off day but the Brewers just had a doubleheader at home. In my eyes, this makes the travel a wash.
Nick Lodolo will get the ball for Cincinnati who's had major troubles on the road this season. He's rocking a 6.75 ERA on the road versus a 2.57 ERA at home. He's pitched in Milwaukee in his lone start against them, throwing 4.2 innings while allowing three earned runs on four hits. On the surface, it doesn't look great for Lodolo, but the lack of firepower from the Brewers against lefties, in general, doesn't make me concerned for him today.
Over the last 28 days, the Brewers rank 27th in wRC+ at 74. Over the last three weeks, they rank 23rd with an 84 wRC+. Over the past two weeks, they rank 22nd with a 99 wRC+. It's slowly getting better, but they have not reached the major league average in that time span. Over the full season, they have the fifth worst OPS as a team against southpaws.
The Brewers' major flaw is facing left-handers, and with more experience under Lodolo's belt, I think he turns in a solid start.
Facing him is Jason Alexander who has been terrible in 2022. His 5.03 ERA is troublesome, but his 5.13 xERA implies that he's deserved it. He allowed plenty of hard contact, doesn't strike anyone out, and his command is all over the place.
The Reds aren't a high-powered offense, but they have been better against right-handers than the Brewers have been against lefties. Over the past 28 days against right-handers, they rank 14th in wRC+ at 98. Past three weeks, they rank 16th with a 92 wRC+. Over the past two weeks, they rank 6th in baseball against righties in wRC+ at 106.
Even though it doesn't seem like it, the bullpen advantage also leans towards the Reds. Over the past 28 days, the Brewers have the fourth worst FIP and the tenth worst ERA. The Reds are middle of the pack in both, but Alexis Diaz, the best of the bunch, threw 27 pitches yesterday. He hadn't pitched since September 2, so there is still a chance he's available today.
Almost nothing is working in the Brewers' favor besides name value and home-field advantage. Give me the Reds to take the first game of this series.
The Pick: Cincinnati Reds ML (+125)
1 Unit to Win 1.25 Units