Analysis
MLB Best Bets, Odds, Predictions for Mets vs. Braves for October 1, 2022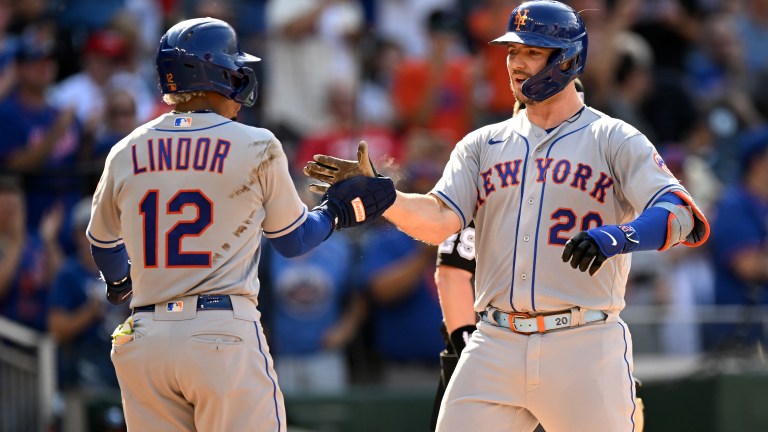 Pretty solid day yesterday. We weren't able to sweep the board, but we did have a great day on the props side.
I just have one pick in the MLB today, but be sure to check out the podcast for my Week 4 NFL picks.
https://open.spotify.com/episode/2YsjKYCauucdAYOxUo8wTm?si=dc402b88d8f2428c
2022 MLB Regular Season Record: 218-178 (55%), +41.04 Units
New York Mets vs. Atlanta Braves: 7:20 pm EST
Max Scherzer (RHP, Mets) [11-4, 2.13 ERA, 0.88 WHIP, 139.2 IP, 169 K, 24 BB]
Kyle Wright (RHP, Braves) [20-5, 3.18 ERA, 1.15 WHIP, 175.1 IP, 171 K, 52 BB]
I want some skin in the game in this series. I have the play.
We head to Atlanta for the second game of an electric three-game set. After the Braves won last night's game, the division is locked in a tie. I'm not exactly sure who will win this game (I lean Mets), but I do feel I have a read on the total.
Both of these starting pitchers have been fantastic this season. Max Scherzer has dealt with injuries here and there, but when he's been on the mound, there are few better pitchers in our game. Kyle Wright is the league's sole 20-game-winner, but his advanced numbers aren't as pretty as that win-loss record. Regardless, Wright has put together one of the better seasons in the National League by the traditional numbers.
Kyle Wright has been exceptional against most teams, but not the Mets. In two starts against the Mets this season, he's rocking a 6.23 ERA. The quality of contact for the Mets against Wright has been extremely strong as well. Through 77 PA against the Mets' current roster, Wright has a measly 11.2% strike-out rate with a .459 wOBA and a .352 xBA.
The .449 xwOBA, .312 xBA and an alarming .707 xSLG is also troubling for Wright. He has been better at home this season, but the Mets really know how to time him up. Especially coming off a loss yesterday, I expect the Mets bats to show up. Following Wright will be a very solid Braves bullpen, but they did throw their four best arms yesterday. Not only that, the Mets are now extremely familiar with this bullpen.
Max Scherzer will get the ball for the Mets who have enjoyed a ton of success against the Braves in recent years. He's rocking a 2.21 ERA against the Braves in 20 innings this year, but this will also be the fourth time the Braves have seen him. They know what they are up against, and Scherzer has been almost a full run worse in the ERA department on the road. In two starts in Atlanta this year, he's allowed five earned runs in 13.1 innings.
The Mets didn't throw Ottavino or Diaz last night which should help them lock it down in the later innings, but there is no guarantee they shut it down completely. I'm repeating myself, but the Braves know this Mets bullpen well.
These are both top 10 teams in wRC+ against right-handers in September, with the Mets ranking third in baseball. I have full faith in both of these offenses coming to play.
I expect both pitchers to do a "fine" job before fireworks at the end. This line opened at 6.5 and I grabbed it at -120, and it has now shot up to 7 and at -115. For the sake of this article, I will list the pick at 7. If it goes to 7.5, I'd play it at plus money.
The Pick: Mets vs. Braves Over 7 (-115)
1.15 Units to Win 1 Unit.