Analysis
MLB Best Bets, Odds, Predictions for Braves vs. Mariners, Cardinals vs. Pirates, Guardians vs. Twins for September 10, 2022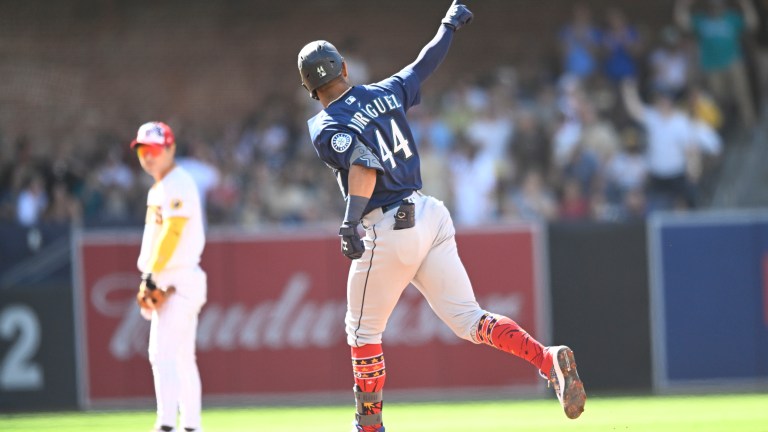 200 wins. We did it. What a day yesterday was.
We are now 7-2 this week and today is the day where we reach the 35 unit threshold. We have three picks today which are all gross, but we have to be disgusting if we want to win in baseball over the weekend. Let's have a day.
2022 MLB Regular Season Record: 200-167 (54%) +33.99 Units
Atlanta Braves vs. Seattle Mariners: 9:10 pm EST
Max Fried (LHP, Braves) [13-5, 2.48 ERA, 1.02 WHIP, 163.1 IP, 149 K, 28 BB]
George Kirby (RHP, Mariners) [6-3, 3.15 ERA, 1.17 WHIP, 105.2 IP, 109 K, 14 BB]
We head to Seattle for the second game of a three-game set. The Braves won the first game of the series 6-4 after two home runs in the sixth inning by Michael Harris and Robbie Grossman. Today, I think the Mariners bounce back in a big way.
First, let's talk about line movement. The Braves are getting considerably more money thrown on them, north of 75% when we look at Action Network, CBS Sports, or Covers.com. Oddly enough, the Braves opened as -140 favorites and have gone down to -135. Look how nice Vegas is, they are making it cheaper for us to throw money on Max Fried!
This isn't just a line read, it makes baseball sense as to how the Mariners can win. When we look at wRC+, the Mariners are about as good against lefties as the Braves are against righties over the past month and lately. The Mariners have a 112 wRC+ in the last 28 days vs southpaws, while the Braves have a 113 wRC+ against right-handers.
Max Fried has been better than George Kirby this season, but Kirby has been one of the most underrated pitchers in baseball. He's been fantastic this season, and his ability to throw consistent strikes without allowing free passes is something to marvel at. The xERA's are also much closer, Fried sits at 2.78 while Kirby sits at 3.19. The starting pitching matchup leans towards the Braves, but at this point, it's only a slight advantage.
The Braves also used three of their better arms last night; AJ Minter, Kenley Jansen, and Raisiel Iglesias. The Mariners only used Penn Murfee, so they'll have a rested bullpen that's as good as any team in baseball. Over the past 28 days, the Mariners have the second-best bullpen ERA and FIP, while the Braves have the third-best ERA and sixth-best FIP. The slight advantage towards the Mariners.
Overall, this is very close. The total is at 6.5 which is telling me this will be a close, hard-fought game that will be decided by the bullpens. I'm willing to take the home team coming off a loss in a big spot. The Braves have been one of the best teams in baseball since June 1st. Taking them at -135 must be free money with Max Fried! It's never that easy.
The Pick: Seattle Mariners ML (+110)
1 Unit to Win 1.1 Units
__________
St. Louis Cardinals vs. Pittsburgh Pirates: 7:35 pm EST
Jack Flaherty (RHP, Cardinals) [0-1, 4.15 ERA, 1.85 WHIP, 13 IP, 12 K, 10 BB]
JT Brubaker (RHP, Pirates) [3-11, 4.35 ERA, 1.43 WHIP, 132.1 IP, 137 K, 49 BB]
We head to St. Louis for the second game of a three-game set. You'll have to level with me on this one, as it's very challenging to make a baseball argument for the Pirates to beat the Cardinals. The Pirates have been one of, if not the worst team in all of baseball and the Cardinals have the advantage in pretty much every single facet of the game.
Let's talk about the line before we even get into the movement. Jack Flaherty is still returning from injury, and he hasn't looked all that great in his return. He turned in a fine start against the Nationals, throwing five innings while allowing six hits and only one earned run. Does he truly deserve a money line that is over 200 on the road? When he's fully healthy, of course, he does, but at the moment this line is massively overvalued. JT Brubaker isn't very good, but he hasn't been much worse than what Flaherty has shown us thus far.
Now let's talk about line movement. The Cardinals opened up as -225 favorites, and that line has since moved down to -210 and even -200 in some places, with north of 75% of the public on them. The -1.5 line hasn't budged with north of 70% of the public on that line. It's not a ton of movement, but you'd think they'd make it more expensive to tail the Cardinals with everyone piling on them.
Everyone is expecting the Cardinals to bounce back against this Pirates after a loss, but maybe the Pirates are just playing well right now. Not very well, but enough to win a game versus the Mets and Brewers lately. The Cardinals didn't play all that well against the Nationals, and they lost 8-2 to the Pirates yesterday.
I also find it fascinating that the Cardinals have not been a good team on the road this season. They are 34-34 on the road versus 47-24 at home. The Pirates are 35-34 ATS at home while the Cardinals are 34-34 ATS on the road.
I believe we are getting a ton of value on the Pirates, and with how well we've done this week, I'm willing to take the gamble on them. What I've learned from betting on baseball on the weekends, the unthinkable tends to happen.
The Pick: Pittsburgh Pirates ML (+170)
1 Unit to Win 1.70 Units
________
Cleveland Guardians vs. Minnesota Twins: 7:15 pm EST
Triston McKenzie (RHP, Guardians) [9-11, 3.18 ERA, 0.97 WHIP, 158.1 IP, 154 K, 41 BB]
Chris Archer (RHP, Twins) [2-7, 4.47 ERA, 1.31 WHIP, 100.2 IP, 83 K, 47 BB]
We head to Minnesota for the second game of a three-game set. When looking at this game, I wanted to go with the Twins money line. This line for the Guardians seems short with the mismatch in starting pitching, but here's why I changed my mind.
I repeat myself multiple times a week at this point, but it just works. The Cleveland Guardians feast against pitchers who rely on fastball-slider combinations. It's now a tail as old as time. We took the Guardians yesterday behind Cal Quantrill on this principle, and the Guardians put up 12 hits and seven earned runs against Dylan Bundy who uses that combination about 64% of the time. Chris Archer throws a fastball and slider almost 80% of the time.
I think the Twins can win however because of how weird the line is. Triston McKenzie has been excellent this season, but he does continue to defy the odds when it comes to his advanced analytics. Archer has a 4.83 xERA and McKenzie sits with a 3.83 xERA. McKenzie gives up a lot of hard contact, ranking in the tenth percentile in hard-hit rate. The Twins are one of the better power teams in baseball, and Mckenzie has a massive home run issue.
Both teams had to use their bullpens extensively last night after both pitchers failed to pitch over five innings. Another interesting storyline here that negatively affects the Guardians is James Karinchak.
Karinchak has been down this road before. He was one of the best relievers in baseball before the sticky stuff ban, then had to go to the minors because he couldn't get batters out anymore. He came back up, and if you watch him, he can't keep his hands out of his hair. The umpires checked him last night, and he proceeded to give up runs immediately. This makes the Guardians' bullpen less terrifying, and they used all five of their best arms last night.
Following Archer is a less-than-ideal bullpen for the Twins. They've been a top ten bullpen over the past month in ERA and FIP, but over the full season, they have been around league average. I think this game will be decided in the later innings and we see this go over the total of 7.5.
The Pick: Guardians vs. Twins Over 7.5 (-105)
1.05 Units to Win 1 Unit
_______