Analysis
MLB Best Bets, Odds, Predictions for Astros vs. Rays, Mariners vs. Athletics for September 20, 2022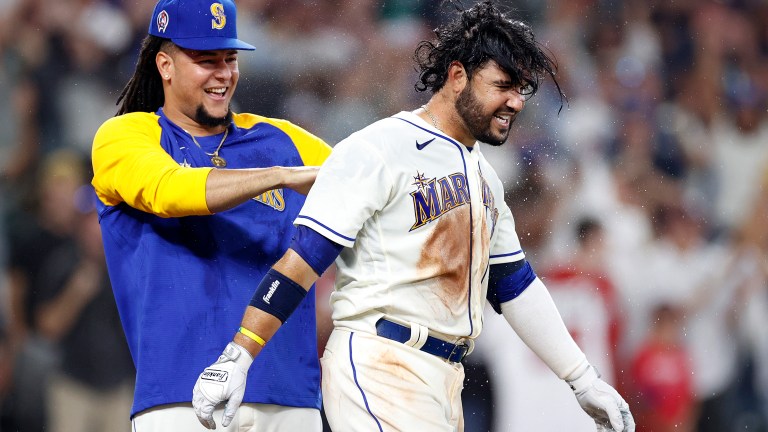 1-0 in the MLB, and 1-0-1 in the NFL! A successful night, but we move to today.
I like the board a bit better than yesterday, but not enough to play more than these two games. These are easily my favorite picks on the board, and I have two more props available on the podcast.
2022 MLB Regular Season Record: 208-172 (55%), +37.04 Units
Houston Astros vs. Tampa Bay Rays: 6:40 pm EST
Christian Javier (RHP, Astros) [9-9, 2.87 ERA, 0.99 WHIP, 131.2 IP, 173 K, 46 BB]
Shane McClanahan (LHP, Rays) [12-5, 2.13 ERA, 0.86 WHIP, 152.1 IP, 187 K, 31 BB]
We head to Tampa Bay for the second game of a three-game set. The Astros won 4-0 yesterday behind great pitching performances from Luis Garcia and rookie Hunter Brown. Drew Rasmussen didn't have his best day; the Astros went up early and then put it away late. The Rays will send their ace to the mound in order to tie up the series, but I'm not sure they will.
First, let's talk about line movement. North of 65% of the public according to multiple sides is on the Rays and they opened up at -145 and have since moved to -160. Is that the right side, or are we just getting more value on the underdog? We'll find out today, but the price of the Astros is just too good to pass up.
The Astros are a much better team than the Rays. They are better in basically every category outside of home-field advantage and the starting pitcher. The Rays are known for their fantastic bullpen, but the Astros have the number one bullpen ERA in baseball. They didn't have to use any of their best arms either, so they'll be at full strength.
The Astros clearly have the better offense both over the full season and lately. Since September began, the Astros the fourth-ranked wRC+ at 119 while the Rays sit in 12th at 104. The Astros have been fantastic against lefties lately, rocking a 135 wRC+. In that same time period, the Rays have a 95 wRC+ against righties.
Christian Javier has also been phenomenal this season. I wasn't the biggest fan of his going into the season because I wasn't sure how his two pitches would translate over a full season of starting. His fastball and slider have only gotten better and he's been one of the best in the AL. His 2.87 ERA is awesome, but his 2.55 xERA ranks in the 94th percentile.
Shane McClanahan is the reason the Rays are favored, so he must be so much better than Javier, right? He is better, but not by a whole lot this year. His 2.13 ERA is better, but his 2.51 xERA is also in the 94th percentile in the game. The gap is not wide enough here to make sense of a money line this big. He'll also be on a pitch count today, most likely not exceeding 80 pitches.
The Astros have been extremely profitable as an underdog this season. They are 15-5 as an underdog and they have a road record of 47-28. They are the seventh-best team in baseball on the road ATS, going 42-33 this season.
The Rays are a different story. They have been incredible at home this season, rocking a 49-26 record, but they are just 36-39 ATS at home. They are also terrible as a favorite, going 39-58 this year.
My only worry with the Astros is they really don't have much to play for. They've locked up the division and will be heading to the playoffs. The Rays need this win to keep pace, but I can't help it at this value. The Rays are getting some juice because of this, and rightfully so, but it's gotten to a point where they are overvalued.
The Astros own most of the advantages, and it's more than worth it to play it at +140. I'd play this down to +120.
The Pick: Houston Astros ML (+140)
1 Unit to Win 1.4 Units.
_______
Seattle Mariners vs. Oakland A's: 9:40 pm EST
Luis Castillo (RHP, Mariners) [7-5, 2.68 ERA, 1.06 WHIP, 134.1 IP, 150 K, 39 BB]
JP Sears (LHP, Athletics) [5-2, 3.90 ERA, 1.30 WHIP, 55.1 IP, 36 K, 16 BB]
We head to Oakland for the first game of a three-game set. The Mariners will send their ace, Luis Castillo to try and capture the first game while Oakland will send their rookie left-hander who they acquired in the Frankie Montas deal this deadline. A's fans have to be happy so far, as both Ken Waldichuk and JP Sears have been better than Frankie Montas.
This game should be very low scoring for a couple of reasons.
First, Luis Castillo should dominate. He got touched up by the A's in his last start against them on August 21st, but this A's offense has looked so bad lately that I doubt they turn it around here. Luis Castillo knows this and knows what to fix his second time around.
The advanced stats for Castillo against the A's current roster are startling compared to the traditional numbers. Through 33 PA, he's rocking a .393 opponent batting average and a .423 wOBA. Both are pretty terrible. The xwOBA is .303, xBA is .201, and the xSLG is .358 with an average exit velocity of 85.2 MPH. Looking at these, it seems his last start against them was the luckiest the A's could have been.
The A's have been striking out a lot lately, rocking the highest strikeout rate in baseball against righties in September. They have the 20th ranked wRC+ in the month against righties and things look grim. They have a .591 OPS as a team this year at home, and the weather in Oakland plus the size of the ballpark is a massive advantage for the pitcher. They are the number one pitcher's park on ballparkpal.
The Mariners should play well, but the offense could be a bit slow today. They have not been as good against lefties in September, rocking a 103 wRC+. Eugenio Suarez, one of the best bats against lefties on the team is now on the 10-Day IL. Julio Rodriguez is day-to-day and it's unlikely he will play, and Cal Raliegh is also dealing with a thumb injury.
The Mariners should have most of their bullpen arms available as will the A's as they had a rest day yesterday. This should be a very low-scoring game that shouldn't go beyond six runs. That's plenty enough for me to bet the under.
The Pick: Mariners vs. A's Under 7 (-115)
1.15 Units to Win 1 Unit
______