April 18th MLB Best Bet for Giants vs. Marlins
Today's best bet for the matchup between Alex Wood of the San Francisco Giants and Edward Cabrera of the Miami Marlins.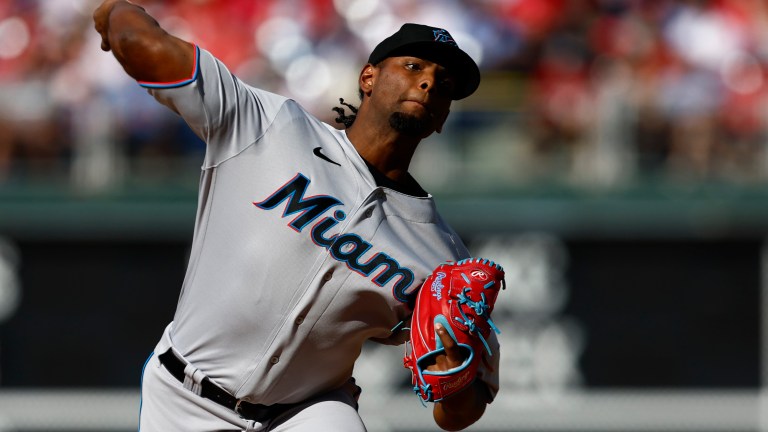 Today's MLB board is stacked with good games, but this bet stood out to me immediately.
San Fransisco Giants vs Miami Marlins @ 6:40 PM ET
Today in Miami, we have a pitching matchup between veteran southpaw Alex Wood and young flamethrower Edward Cabrera.
Alex Wood has been great for the Giants so far in his two starts this season. He has just a 1.17 ERA in 7.2 innings. However, his 4.83 xERA tells me regression is coming, and I believe it starts today in Miami.
In the 2022 season, fading the Marlins vs LHP was very profitable, however this season they have been crushing LHP. The Marlins are currently the 9th best offense in baseball by wRC+ vs LHP. The top five hitters in Miami's lineup today are all hitting .375 or better vs LHP, besides Jorge Soler, who is hitting .300 with a 1.200 SLG vs LHP. Yes the sample size is very limited, but I like what I have seen from the Marlins offense against southpaws this year.
Edward Cabrera is an interesting young arm. He has fantastic stuff, but he too often finds himself in situations where he can't throw a strike. Teams like the New York Mets who don't chase and draw a ton of walks are the teams that give Cabrera the most trouble. The good thing for us is the Giants do chase. They currently lead the league in strikeout percentage vs RHP. They are a team that hits homeruns in bunches which wont help them today against Cabrera, who hasn't allowed a single home run this year.
The Giants' bullpen is currently the fourth worst in MLB in ERA. I expect the Marlins to get to Alex Wood early and then face the below-average bullpen arms San Francisco has to offer. My Best Bet is the Miami Marlins ML -106.