Analysis
Best Bet for ALDS Game 1: Cleveland Guardians vs. New York Yankees for October 11, 2022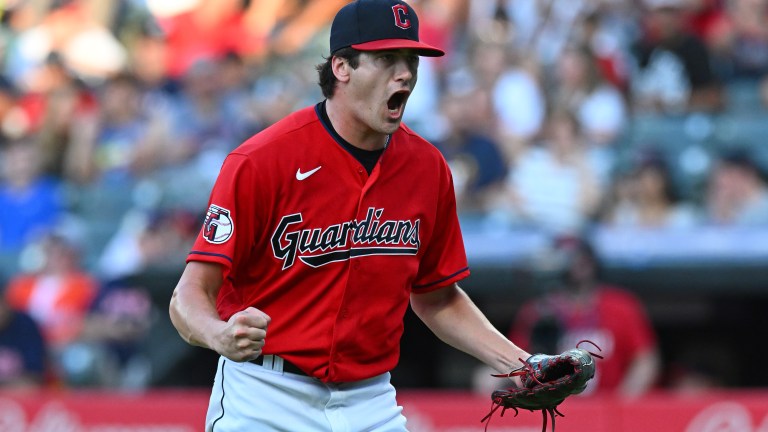 After a 3-2 start to the post-season, it's finally time for the division series. We have four games on the slate, but I only have one pick for you. I have a couple of props on the podcast, so be sure to listen through the link below.
2022 MLB Regular Season Record: 223-181 (55%) +42.74 Units
Cleveland Guardians vs. New York Yankees: 7:07 pm EST
Cal Quantrill (RHP, Guardians) [15-5, 3.38 ERA, 1.21 WHIP, 128 K]
Gerrit Cole (RHP, Yankees) [13-8, 3.50 ERA, 1.02 WHIP, 257 K]
Welcome to my dream matchup. This is my magnum opus. The Mona Lisa of matchups. I'll be attacking this game in a particular way, so I hope you keep reading.
If you are unaware, I'm a Yankee fan. I was born in Staten Island and became a Yankee fan as soon as I saw the light in the doctor's office. My dad told me stories of how I would lay on his chest as a one-year-old watching the 1998 Yankees steamroll the rest of the league. I wrote my college essay on how I would become the General Manager of the New York Yankees. As an unbiased (extremely unbiased, it's honestly spectacular) journalist, I have rarely bet on the Yankees this season. I only watch for the enjoyment of seeing my favorite team.
With that said, I am Cal Quantrill's number-one fan. I've followed him since he pitched at Stanford, which was my first real season getting into college baseball. He was one of my favorite pitchers to watch, and I was enamored with his ability to consistently get outs without relying on the strikeout. He was drafted by the Padres and traded to the Guardians with Josh Naylor and Austin Hedges for Mike Clevinger. He became a mainstay in the rotation about mid-way through the 2021 season, and I've been betting on him ever since. No system, team, or other pitcher has been as profitable for me as Cal Quantrill.
As you can see, I'm in a conundrum. As some would say, a pickle.
Here's what we know about the Guardians from betting on them at least once a week this season. They are fine against lefties, but their bread and butter are fastball/slider pitchers who rely on the strikeout to get outs.
Gerrit Cole features four pitches; a fastball (51.9%), a slider (22.6%), a curveball (10.8%), and a changeup (8.4%). The Guardians excel off a pitch-mix like this, but Cole has dominated the Guardians this season.
Cole has faced the Guardians twice, tossing 12 innings while only giving up two earned runs in games where the Yankees trounced the Guardians. The Yankees won these games by an average of 8.5 runs.
This exemplifies how the Yankees have dominated the Guardians this season. They've outscored them by 30+ runs in six matchups this season, going 5-1 in those games. In recent memory, the Yankees have been historically good against AL Central teams, routinely crushing the Twins.
You can throw that out the window with Cal on the mound for the Guardians. What was the closest margin of victory for the Yankees against the Guardians this season? You guessed it; it was when Cal took the mound back on April 23 in New York, with the Yankees winning 5-4. He threw 6.1 innings while allowing three earned runs. Cal wasn't even in full form yet at that time.
Both teams came into this postseason on a roll. The Guardians finished 24-6 in their last 30 games, while the Yankees finished 20-10. The Guardians won both of their games against the Rays in low-scoring fashion. This is the worry for the Guardians; they may get outslugged by the Yankees. We also have news that certainly doesn't help the Yankees.
The Guardians' offense has not looked great, and the only way they've been able to score is through the home run ball by Jose Ramirez and Oscar Gonzales. The Yankees had a bye, so we have no data on their playoff performance this year.
Gerrit Cole finished with 257 strikeouts which was 14 more than Corbin Burnes for the MLB lead. The Guardians had the lowest strikeout rate in baseball against right-handers by 2.3%.
The Guardians hit 107 home runs off right-handers this year, the fourth lowest in baseball. Gerrit Cole allowed 33 home runs this year, the most of any qualified pitcher. Something has to give.
Both bullpens have been fantastic this season, and both will be rested for this matchup. This will be a battle of starting pitchers, and it should be extremely close until the end. The Yankees have the home-field advantage, and were frankly unbeatable at home, going 57-24 this year. The Guardians were excellent both at home and on the road, posting a 46-35 record.
If you are feeling up for it, go with the Guardians on the money line. I'm going to play this game in a way that makes me the happiest. Tell me I'm soft, I don't care. I'm just a guy in a pickle.
The Pick: Cleveland Guardians +1.5 (-125)
1.25 Units to Win 1 Unit.