Analysis
Best 2023 MLB Season Long Props: Steven Kwan (Hits)
Last year, Steven Kwan became a great leadoff hitter for the Cleveland Guardians and racked up over 150 hits. Will he do it again in 2023?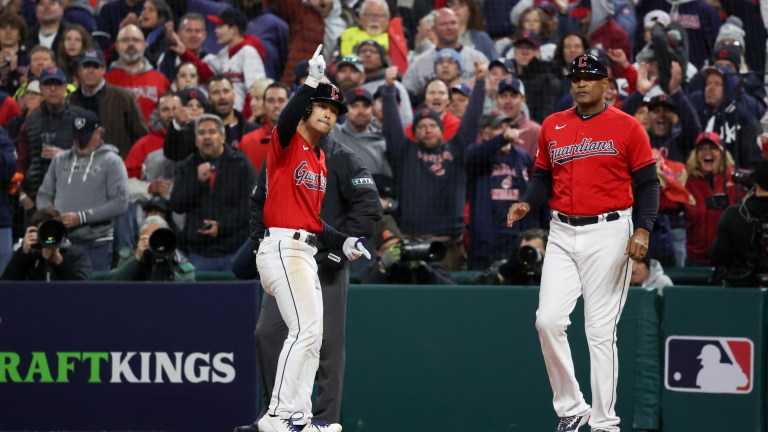 One of the beautiful things about PrizePicks is the ability to bet on individual stats like hits, home runs, or runs scored. You can bet on the over/under stat totals for the 2023 season right now.
This brings us to one of the safest bets you will find for this upcoming campaign: Steven Kwan will hit the over on 150.5 hits this season.
The Cleveland Guardians last season surprised many people by winning the AL Central. They weren't your modern-day home run-hitting ball club. Instead, they gave fans a flavor of the small-ball approach. To be successful with this approach, you need a leadoff man, and his name is Steven Kwan.
In 2018 at Oregon State University, Kwan hit for a .356 average and a .920 OPS as a junior before being drafted in the fifth round by the Cleveland Guardians. During his rise in the minors, Kwan continued to do what he does best: hitting.
In 2019, his first full year in the minor leagues, he hit for a .280 batting average which has been his worst season to date. In 2021 between Double-A and Triple-A, he hit for a combined .328 batting average with only 31 strikeouts in 341 plate appearances.
Kwan made his Major League debut on Opening Day of the 2022 season and became a full-time outfield starter for them. As a rookie, Kwan hit for a .298 batting average with 168 hits. A big reason for Kwan's success is due to his 9.4% strikeout rate and 20% chase rate. Kwan will not put up numbers in the power department, but he excels at making contact and finding a hole.
With MLB banning the shift, which will lead to more offense across baseball, I don't expect the "sophomore slump" season for a hitter with Kwan's approach at the plate.
Consider that he is going to bet leadoff for the Guardians again, where he got over 600 plate appearances last year, and it is a pretty safe bet that he will eclipse the 150-hit mark again this season. This is why I will bet his season-long OVER 150.5 HITS on PrizePicks.
You can play this Prop on PrizePicks by clicking this link and using Code "JustBaseball" for a full 100% deposit match.