Analysis
MLB Best Bets Today: Predictions, Odds for Cardinals vs. Cubs, Giants vs. Marlins for June 2, 2022.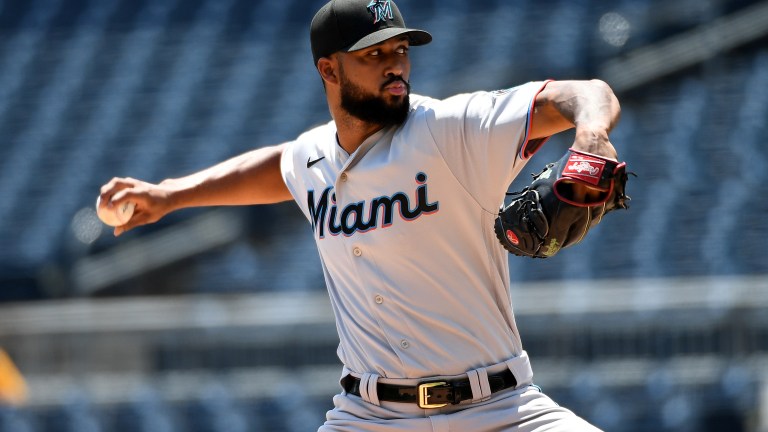 Another 1-1 day yesterday, but I feel the tides are beginning to turn. I used this exact sentence yesterday, and it still bodes true.
We took the under in Twins vs. Tigers, which hit pretty easily. We saw one blow-up inning from the Twins as Bailey Ober had a rough fifth inning. It didn't matter, as those were the last runs scored in the game, with the final score being 5-0.
We took the Padres to win outright yesterday, and they blew it. Yu Darvish pitched fine, but Bob Melvin left him out there too long. I keep trying to fade Dakota Hudson without success, so he's someone I'll keep an eye on over the next few weeks.
We have three picks today, with two in the same game. Cardinals fans, don't be upset with me.
2022 MLB Regular Season Record: 80-68 (54%) +6.11 units
Subscribe to my New Gambling/Fantasy Baseball Podcast: Not Gambling Advice.
St. Louis Cardinals @ Chicago Cubs: 8:05 PM EST
Matthew Liberatore (LHP, Cardinals) [1-0, 3.72 ERA, 1.45 WHIP, 9.2 IP, 9 K, 5 BB]
Keegan Thompson (RHP, Cubs) [5-0, 1.58 ERA, 1.03 WHIP, 40 IP, 35 K, 11 BB]
I promise I'm not anti-Cardinals. This is the second day in a row I'm taking the other side, but it just so happens to be the Cardinals.
This is the first game of a four-game set at Wrigley Field after the Cardinals finished off a sweep at home against the Padres, and the Cubs split a four-game set against the Brewers at home.
There are many reasons I like the Cubs today, but let's talk about where the money is. As I'm writing, 93% of the money has come in on the Cardinals, yet the line hasn't moved. Just looking at the line, the Cardinals feel like the biggest trap in the world. This play on the Cubs isn't just due to the line, as I think they have the advantage today.
The Cardinals will deploy rookie left-hander Matthew Liberatore. I love fading rookie pitchers on the road, especially in a tough environment at Wrigley. We saw Liberatore look great at home but surrender four earned runs in four innings against the Pirates on the road.
The Cubs have beat up southpaws this season. They have the 13th best OPS against lefties this season. They have a 125 wRC+ against lefties in the last two weeks, which places them 11th in baseball in that span. Liberatore's best off-speed pitch is his curveball and the Cubs rank as the 11th best team against that pitch.
Keegan Thompson will get the ball for Chicago, who's been unstoppable thus far. Keegan is at his best at Wrigley Field, rocking a 1.09 ERA compared to a 2.35 ERA on the road. He's only started three games this year but looked great against the White Sox in his last start. He threw five innings and only allowed one earned run.
The Cardinals mash lefties; they have the second-best Team OPS in baseball against them. Against righties, they sit at 16th in OPS.
Following Thompson will be a solid bullpen unit. They rank just behind the Cardinals with a 3.80 bullpen ERA than 3.70 for St. Louis. Both bullpens have been used extensively in the past few days, so it should be a battle until the end.
I want to isolate this starting pitching matchup and take the full game money line. I think the Cardinals are the trap of the day, so I'm willing to play the Cubs in two different ways for a full unit on each. Taking the money line through the first five innings allows a push if it's tied up after five innings.
The Picks: Chicago Cubs F5 ML (+100), Chicago Cubs ML (-105)
____________
San Francisco Giants @ Miami Marlins: 6:40 PM EST
Alex Wood (LHP, Giants) [3-4, 4.81 ERA, 1.47 WHIP, 43 IP, 45 K, 13 BB]
Sandy Alcantara (RHP, Marlins) [5-2, 2.00 ERA, 1.00 WHIP, 67.2 IP, 63 K, 22 BB]
The Miami Marlins return home to host the San Francisco Giants for a three-game series. This game screams under. The Marlins bats will struggle to stay hot, returning to normal altitude after their Coors Field trip, and the Giants will be tired as they travel from Philadelphia to Miami.
The Marlins put up an incredible 26 runs in their doubleheader against the Rockies, but they have a tough test against Alex Wood. It is hard to adjust to a normal altitude, but they'll also face a lefty in Alex Wood that they've never been able to time up.
Alex Wood has not looked like himself so far in terms of results, but the advanced numbers say he should have some positive regression. His xERA is 4.38, but his FIP is 3.61, and his xFIP is 3.12.
Since May 2, the Marlins have a .186 batting average and a 71 wRC+ against left-handed pitching at home, which is the worst mark in the major leagues. He threw 12 innings against the Marlins last season and allowed just one earned run.
This is a different Marlins offense than last year, so let's look at how Wood fares against the Miami roster. Through 50 PA, Wood has a .130 opponent batting average, a .313 xwOBA, and a .443 xSLG. Jazz Chisholm is the only player with a batting average above .222 against Wood in their careers.
Wood has also been much better on the road this season, rocking a 3.91 ERA in 25 innings compared to a 6.11 ERA through 17 innings at home.
On the other side, the Giants will have to face Sandy Alcantara, making his case for the NL CY Young Award. He'll face a Giants offense that was able to get to Aaron Nola in the sixth inning, but they didn't have a prayer.
The Giants' offense is depleted at the moment. Brandon Belt, Lamonte Wade Jr, Darin Ruf, and Austin Slater are all on the IL or Bereavement, while Evan Longoria is day-to-day.
This injury-riddled lineup will face a 26-year-old horse at the top of his game at home. This year, he's been slightly better at home, rocking a 1.95 ERA compared to a 2.05 ERA on the road.
Last year, those numbers were more severe, with an ERA over four on the road versus a 2.41 ERA at home. He didn't have much success against the Giants last year, but this is a different lineup.
Through 67 PA against the Giants' current roster, he's pitched to a .220 opponent batting average, a .318 xwOBA, and a .401 xSLG.
Both bullpens have had tough stretches this season, but they shouldn't be used much, as I see plenty of length for these starting pitchers. Sandy was one of four pitchers to throw 200 innings last year, and he's thrown at least seven innings in his last four starts.
The Giants bullpen is more rested than the Marlins, and although the ERA isn't good, it's better than the surface level stats would say.
Both of these teams have been swinging a hot bat, but they are traveling with zero days' rest after grueling road trips. They are going to be sluggish, and these pitchers will take advantage of that.
The Pick: Giants vs. Marlins Under 7 (-110)
______________
I've written up a quick guide with critical terms and helpful tips.