Analysis
April 11th MLB Best Bet For Cardinals vs. Rockies
The best bet for the St. Louis Cardinals vs. the Colorado Rockies on Tuesday, April 11th.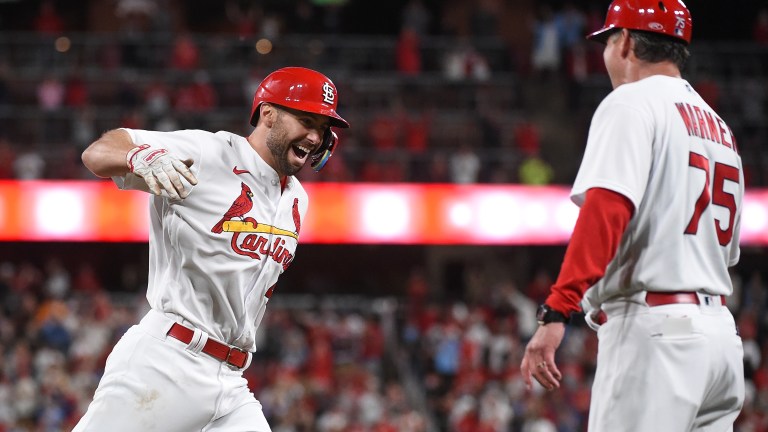 St. Louis Cardinals vs Colorado Rockies @ 8:40 EST
Today's pitching matchup at Coors Field will be Miles Mikolas vs Kyle Freeland
Mikolas is off to a rough start this year. In his two starts, he has a 9.64 ERA. Both starts were at home and he allowed five runs each time, to the Braves and Blue Jays. That is important to note because last season Mikolas was a home warrior where he finished with a 2.38 ERA, compared to a 4.10 ERA on the road.
In my Opening Day article, I wrote about how much worse Mikolas was without Yadier Molina behind the plate and so far early in the season the struggles are definitely there. Coors is a terrible spot for Mikolas to rebound. He is a pitch to contact pitcher which is the opposite of what you want to be when you go to Coors. The wide outfield and the elevation has given him struggles in the past.
Last season at Coors Field he pitched 2.2 Innings and allowed 10 earned runs. Since 2002, Miles Mikolas has the worst batting average of any pitcher at Coors Field with at least 10 innings pitched.
On the mound for the Rockies is Kyle Freeland. If you look at Freeland's stats, he has been fantastic with his 0.00 ERA. Unfortunately for Freeland, every advanced stat metric has him due for some major regression. Last season at Coors, Freeland threw 87 innings and had a 6.00 ERA.
Now he will be taking the mound against this Cardinals, who were the best offense in baseball last season vs LHP in just about every metric you can look at. This season they're on pace to do the same vs LHP and they made upgrades to their offense.
The Cardinals are in a tough spot when it comes to the bullpen. They don't have an off day until next Thursday, so if Mikolas is getting roughed up they will still have to leave him out there for as long as possible. The Rockies should be without Justin Lawerence as he has thrown back to back days. They will most likely turn to guys like Dinelson Lamet and Brad Hand who the Cardinals matchup very well with.
I expect both offense to have a huge day, so for those reasons my Best Bet is the Cardinals/Rockies over 11.5 -110.