Analysis
Miles Mikolas Has Emerged as an Anchor in St. Louis
Mikolas is stepping up and shutting down, providing the Cardinals with the frontline starting pitcher they desperately needed.
"The Texas Rangers aren't going to keep this up."
"Is Matt Chapman the MVP?"
"The Cardinals need a frontline starting pitcher."
What are things everyone was saying in April, Alex?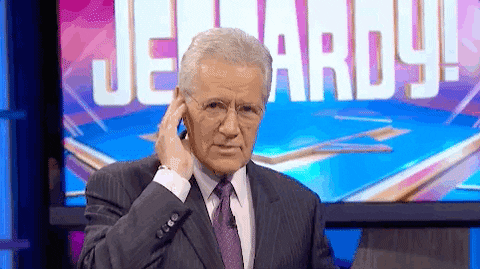 The St. Louis Cardinals' rotation was one of the most talked-about subjects around the game over the first several weeks of the season. The Redbirds were playing terrible baseball, and substandard starting pitching was the primary reason why. Barely a week into April, fans were already begging the team to make a trade.
Here's a taste of what the Just Baseball staff had to say:
The real problem the Cardinals have is one that fans have been screaming about for years. The starting rotation, as it stands, has been flat-out not good enough.

Nick Picht, "Why Didn't the St. Louis Cardinals Add an Ace This Offseason?"
The rotation is not on par with the rest of the serious NL contenders, and even with Wainwright back, it leaves something to be desired.

Elijah Evans, "Early Season Panic Watch For Underperforming MLB Teams"
Then there's the pitching rotation… Not a very stand-out group of names, if you ask me. Baseball fans everywhere are clamoring for them to make a trade of one of their plethora of outfielders for a front-end starter. Yet, here we are, still waiting for John Mozeliak to pick up the phone.

Cristian Crespo, "Doomed From the Start: Where Do the Cardinals Go From Here?"
Flash forward to mid-June, and the Cardinals are still in the basement of the NL Central. They could still use some help in the rotation. They could still use an ace.
However, their starting pitching has actually been a whole lot better over the past few weeks. One might even call it… a strength?
St. Louis ranks twelfth in the majors in starting pitching fWAR since the beginning of May. Over the last 30 days, they rank fifth; over the last two weeks, they rank third. That sounds like a completely different rotation than the one we were ripping apart not so long ago.
The number one reason the rotation has been so much better is the work of one man: Miles Mikolas. The veteran has stepped up to be that top-of-the-rotation arm the club so desperately needed.
Over his past eight games, the 34-year-old has a 1.82 ERA and 2.98 FIP in 49.1 IP, good for 1.4 fWAR. He's averaging more than six innings per start, giving his team a legitimate chance to win every time he takes the mound. Indeed, the Cardinals have come out on top in six of his last eight starts.
His recent performance has been quite a refreshing change of pace. Over his first five starts, the mustachioed pitcher allowed 22 runs on 41 hits. His 5.49 FIP was awful, and his 7.46 ERA was worse.
Mikolas turned things around by limiting walks and inducing more groundballs. He issued seven bases on balls in 25.1 IP over his first five starts. Over his last eight appearances, in almost twice as many innings, he has walked only eight. Meanwhile, his groundball rate has risen from 33.7% to 41.4%. More balls on the ground means fewer home runs and extra-base hits.
The longtime Cardinals was especially dominant in his outing on May 30, tossing eight scoreless innings with ten strikeouts against the Kansas City Royals. It was precisely the kind of ace-like performance St. Louis has been desperate for all season.
It was almost as if Mikolas heard the fanbase calling out for an ace, looked around at the thin trade market for frontline starting pitchers, and decided to take on the job himself.
Will Mikolas keep this up? As is often the answer when a player is on a ridiculous hot streak, probably not. There's no doubt he's been pitching much better lately, but some of the underlying numbers give him away.
Mikolas is working with an 86.2% left on-base percentage and a 4.0% HR/FB ratio. Those figures are way out of whack with league average and his career numbers. Eventually, he'll give up a few more homers, and he won't always strand so many baserunners.
Still, it's a massive relief for St. Louis that their Opening Day starter has closed the book on his early-season slump. He's due for some regression, but he really does look like his struggles are behind him.
The Cardinals are counting on Mikolas to anchor the starting rotation. He doesn't need to be lights-out; he just needs to provide some consistency and give his team a chance to win on a regular basis.
The rest of the Cardinals rotation is full of question marks. Matthew Liberatore is just so young, and Adam Wainwright is just so… well, let's say he has the opposite problem. Jack Flaherty has had so many ups and downs in his career, and Jordan Montgomery has had plenty of ups and downs this season alone. Finally, Steven Matz is working out of the bullpen after a rough start to the year.
Thankfully, it looks like Mikolas can be the rock this rotation needs. He's a leader in St. Louis –both on the mound and in the dugout:
Stats and rankings as of June 8, 2023.