Analysis
Pulling the Thread: Bryce Miller Could Be the Best the Mariners Have to Offer
Bryce Miller is the latest in a long string of exciting arms to pass through the Seattle Mariners' system in recent years.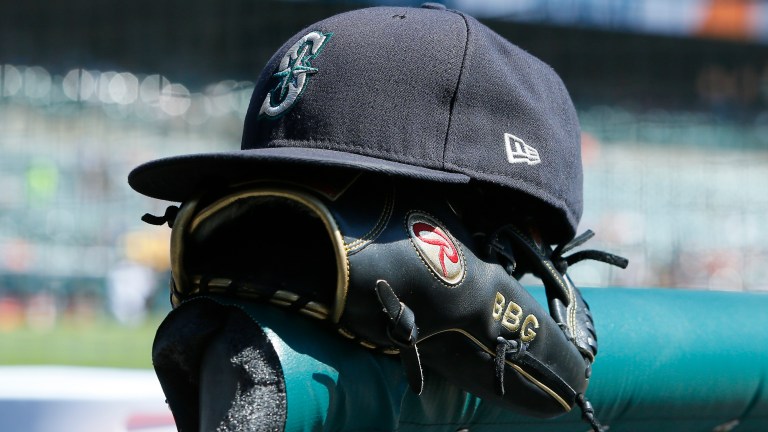 The Seattle Mariners have had no shortage of exciting arms pass through their farm system in recent years, from the excitement of George Kirby and Logan Gilbert, to the dominance of Matt Brash, and the curiosity of what's to come from the finally healthy Emerson Hancock. There are several candidates who stand out as the next in a growing line of hyped-up pitchers. Perhaps none has a better case to take the top spot than RHP Bryce Miller.
A fourth-round selection in 2021 out of Texas A&M, Miller made it to Double-A for 50.2 innings in 2022 where he struck out just over 10 batters per nine and posted a 3.38 BB/9 with a 3.20 ERA. He did spend some time in High-A as well, posting a slightly higher strikeout rate and slightly lower walk rate through 77 innings of work. Everything else was relatively similar.
MLB Pipeline listed Miller as their fifth best prospect at the end of the 2022 season. Baseball America lists him as the team's third best prospect. There's little question among publications about the upside Miller possesses.
Miller has a loud three-pitch mix, throwing a fastball, slider, and changeup. He's shown feel to locate and sequence these offerings to maximize success beyond just having loud stuff. It's the kind of polish that would be expected from a college arm. Every year prospect evaluators will speculate who is going to break out and make a massive leap in the rankings. For the Mariners, Miller might be as good a bet as any, and it all starts with his fastball.
Fastball
Miller's fastball is an offering that sits around 96 MPH but touches the upper-90's on a regular basis. It also has high spin along with good vertical movement, making it a weapon all around the zone.
From velocity to spin, this pitch is a very good one. It has life through the zone and he commands it well, particularly to the arm side. However, when he's on, Miller turns into Picasso with this fastball. He paints corner after corner. He will throw it early and often, and he uses it well to set up his slider running away from right-handed hitters. This is by far Miller's best pitch, and it will likely be an offering he lives and dies by at the highest level.
It doesn't just play to the corners. Miller can take advantage of the pitch's ride to find success at the top of the zone, too.
What makes this offering so lethal is not only the velocity, but also that it's highly optimized to maximize its effectiveness. It gets plus or better ride through the zone, which helps it play in the upper third. There's also just enough run the help it avoid barrels.
Breaking Balls
The main secondaries Miller uses, especially against righties, are two different breaking balls. One generates gyro movement in the mid-to-upper-80's; the other generates more sweep. Movement is not the issue as of right now. Consistency in command is what holds these offerings back more than anything.
Miller can generate whiffs with these breaking balls against righties. He likes to run them off the plate against same-handed hitters, whether that be belt-high sweeping off the plate or lower in the zone where the gyro plays a bit more. There is enough movement so that he could potentially backfoot lefties with the breaking ball, but this isn't something he does much.
At present, the breaking balls are likely fringe offerings, but the potential is there to project an average offering. This is especially true if Miller finds a way to successfully use the offerings against lefties, which in my opinion is something the pitch is capable of.
Changeup
Miller does have a weapon against lefties and it's a changeup. In terms of movement, it generates a lot of fade but can lack solid depth. What stands out is his velocity separation between this pitch and the fastball, which adds to the changeup's deception.
Much like the way he uses his breaking ball, Miller likes to have his changeup run away and out of the zone in strikeout situations. It improved over the course of last season, but it still is not used as often as the other offerings. One reason for that is just that Miller simply hasn't needed it as much. He is able to dominate living off his fastball while sprinkling in his slider.
The Profile
There is variance to this profile, but that isn't a bad thing. Miller has the big fastball he can lean on to be a mainstay in the back of the bullpen. He also has the potential in his pitch mix to wind up in a starting role. I think there's a realistic ceiling of a mid-rotation starter here, too. His secondary pitches still have room to grow, which will ultimately decide what his role becomes.
More specifically, his command will be a deciding factor. It projects to be average, though is more fringe-average at present. Walks are not an issue, however he can be inconsistent in getting his secondaries to the spots he wants them.
When they are working, Miller does a good job sequencing not only the the speed but also the location. Here is a good example, where he throws a slider running away from a righty that was called a ball off the plate. The hitter thought about it, so Miller busted velocity on the hands the next pitch for the strikeout:
If there were ever a bandwagon to jump on with Mariners arms, Bryce Miller's is as good as any. It's fair to say Miller started a breakout in 2022. To some evaluators, the breakout was completed, but for others there might be more to prove. It's a fair guess to say that in 2023 Miller will complete his breakout and keep growing into a potential force for the Mariners, whether it be out of the bullpen or in the rotation.