Rankings
Cleveland Guardians Top Prospects
One of baseball's deepest farms, the Guardians have a litany of talented prospects who should be on your radar.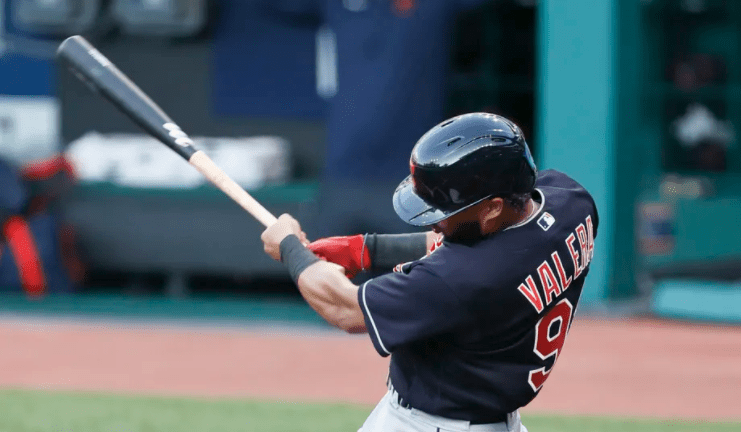 Arguably baseball's deepest farm, the Guardians boast an enviable amount of legitimate pitching and middle infield prospects. Frankly, trying to solidify Cleveland's top 10 may have been as difficult as any system so far because you could make the case for a dozen other prospects being capable of sneaking into the list.
Check out our prospects podcast The Call Up for detailed discussion on the top 10 and an explanation behind each of the rankings!
1. Daniel Espino – RHP – (High-A)
Age: 20 | Height/Weight: 6'2, 205 | Bat/Throw: R/R | 1st Round (24), 2019 (CLE) | ETA: 2023
| | | | | | |
| --- | --- | --- | --- | --- | --- |
| FASTBALL | SLIDER | CHANGEUP | CURVEBALL | COMMAND | FV |
| 60/70 | 60/70 | 50/60 | 45/55 | 40/50 | 60 |
Espino could not have had a much better first professional season in 2021. After throwing just 23.2 IP in his 2019 pro debut, the 20-year-old absolutely shoved between Low-A and High-A as the most talented prospect pitcher in an organization that has as good of a track record as any for developing arms.
2021 Stats (A/A+): 91.2 IP, 3.73 ERA, 3.14 FIP, 1.12 WHIP, 40 K%, 10 BB%
Arsenal
Espino's stuff is just ridiculous. The right-hander has one of the most impressive fastballs in the Minor Leagues, sitting at 97 MPH and reaching triple digits. Thanks to Espino's low release point and off the charts spin rates that push 2600 RPMs on the fastball, he was able to pick up a ton of swinging strikes up in the zone and freeze hitters at the knees.
Espino recorded a 15% swinging strike rate on his fastball, one of the best clips in professional baseball. Expanding to the rest of his stuff, Espino posted the second best swinging strike rate among qualified pitchers in the minors at 20.2%, behind only Spencer Strider of the Braves.
Of his off speed offerings, Espino's slider is his strongest. The pitch sits in the upper 80s, occasionally touching 90 MPH. Espino does a great job of repeating his tough release point across all of his pitches, making it difficult for the hitter to differentiate what's coming out of his hand. By the time they realize the slider is coming, it is too late. The pitch has sharp, late break, darting away from right handed hitters and tying up left handed hitters. Espino held opponents to a .375 OPS on the offering along with a 59% K-rate.
While he is still working to command it, Espino's changeup is an exciting third offering with plus potential. Working off of his elite fastball, the changeup will play up, but the pitch itself is nasty. While a hitter is worrying about 98 MPH with life, Espino could mix in 88 MPH with around 13-15 inches of horizontal movement fading away from left handed hitters. For Espino, it was more a matter of if the pitch would be near the strike zone, not if Low-A or High-A hitters could touch it.
Espino's fourth offering is a curveball that he will mix in the steal strikes in the upper 70s. The pitch can be above average and provides a rare look from Espino that isn't in the upper 80s or upper 90s.
Outlook
A really physical 6-foot-2, 205 pound right hander, Espino uses his body really well and has clean mechanics. For that reason, I expect Espino to be able to improve on his command as well as sustain his maintain his high end velocity as his workload piles up.
Espino's velocity improved as the season went on, cutting his walk rate nearly in half after his promotion to High-A Lake County. Improving his strike throwing consistency was as simple as finding a more consistent landing spot for for Espino given his explosive lower half. As Espino improved on his command, his strikeout rate jumped to a ridiculous 45% in his 49 IP for the Great Lake Loons. The sky is the limit for this kid and he is one of the prospect biggest names to watch on the mound moving into next year.
2. George Valera – OF – (Double-A)
Age: 21 | Height/Weight: 5'11, 185 | Bat/Throw: R/R | IFA: $1.3M (2017) – CLE | ETA: 2023
| | | | | | |
| --- | --- | --- | --- | --- | --- |
| HIT | RAW POWER | GAME POWER | RUN | FIELD | FV |
| 45/50 | 55/60 | 50/60 | 50/50 | 40/50 | 55 |
One of the sweetest left-haded swings in the minors, Valera's plus bat speed translated into a legitimate power with 19 home runs in 86 games last year. Valera boasts the most offensive upside in the Guardians' system.
2021 Stats (A+/ AA): .260/.405/.505, 19 HR, 28 XBH, 148 wRC+, 18.2 BB%, 24.2 K%
Offense
Valera starts with an open stance and his weight stacked on his backside which helps him control his lower half throughout his load and into his swing. Valera has exciting power–especially to his pull side–but the 21-year-old will at times look to pull a bit too much. After Valera was promoted to Double-A, pitchers began to work away from him much more frequently. Because of his body control, Valera is able to stay behind the baseball and use the whole field, but he is still ironing out his approach.
A patient hitter, Valera was able to get away with falling into deep counts in High-A Lake County because his ability to demolish mistakes over the heart of the plate or in. With his unteachable bat speed, Valera is blessed with the ability to make later decisions than most hitters. At the end of last season, we saw Valera use that to his advantage as he began to shoot outer half fastballs the other way for home runs while still having no issue reacting middle in. As a result, we saw Valera's chase rate decline as the year went on to just 17% (average is around 30%).
Valera's ability to stay on his back hip and let his natural bat speed/strength eat paired with a good knowledge of the strike zone have me convinced that he will be able to keep the strikeout rate in the low 20% range as he develops along with an above average walk rate.
Defense/Speed
A slightly above average runner, Valera is a good athlete who moves his feet pretty well along with an average arm. Valera will steal a few bases here and there but he will be an opportunistic base stealer at best. With decent defensive tools across the board, Valera should be a fine defender who doesn't hurt you on the base paths.
Outlook
With George Valera, it is really about the bat and the good news is: the bat is exciting. The Dominican Republic native offers 30+ home run upside with an above average OBP and steady development with his approach have reinforced my optimism that he can continue to develop into an average hit tool or better.
There seems to be some dissent in the industry as to how valuable of a prospect Valera is, but to be totally honest, I don't see much at all that is not to like with this exciting young hitter. Prior to last season, Valera had only played six games above Rookie/short season ball. Don't be surprised if the 21-year-old kicks it up another notch next year.
3. Brayan Rocchio – SS – (Double-A)
Age: 21 | Height/Weight: 5'10, 170 | Bat/Throw: S/R | IFA: $1.3M (2017) – CLE | ETA: 2023
| | | | | | |
| --- | --- | --- | --- | --- | --- |
| HIT | RAW POWER | GAME POWER | RUN | FIELD | FV |
| 45/55 | 40/45 | 40/45 | 60/60 | 55/60 | 50+ |
Tools across the board and burgeoning power have Rocchio's stock rising quickly. The switch hitting shortstop has unteachable baseball instincts and can't help but remind us a bit of Francisco Lindor.
2021 Stats (A+/AA): .277/.346/.460, 15 HR, 46 XBH, 120 wRC+, 21.6 K%, 6.7 BB%
Offense
Impressive bat to ball skills and just overall improved quality of contact in 2021 helped Rocchio triple his home run total from 2019 in just 40 extra games. While power may not be the catalyst of Rocchio's game, it was the one tool that was lacking a bit prior to the season. The newly-turned 21-year-old now looks like an extremely balanced prospect with the intangibles to back it up.
A switch-hitter, Rocchio's bat to ball skills are more impressive from the right side but his lefty swing provides a bit more in the home rn department thanks to natural lift. Like many young hitters who have a strong feel to hit, Rocchio can at times be a bit too swing-happy, putting balls in play early in counts that he maybe cannot do much with. As a result, Rocchio's higher than average chase rates don't necessarily translate into K's, but rather low walk rates and stifled production.
After his promotion to Double-A Akron, Rocchio did a much better job of attacking fastballs and laying off of the breaking stuff which often gave him trouble. The fact that Rocchio is a switch hitter with strong bat to ball skills instills confidence in his overall ability to circumvent an at times swing-happy approach, but a little bump in the walk rates wouldn't hurt him.
Rocchio's offensive upside is still intriguing as a guy who could provide 15-20 home runs and hit for a high batting average. With the complementary tools Rocchio has, that kind of production is more than enough.
Defense/Speed
A great defender at shortstop, it seems like Rocchio always knows where to be and gets excellent breaks on balls hit in his direction. Rocchio's plus speed can be seen in the field as the talent shortstop will show off impressive range in all directions. Smooth hands and and a strong enough arm for the position have Rocchio projecting as a plus defender.
Rocchio's speed is more visible in the field than on the base paths at this point, which is a bit surprising given his well-documented impressive baseball IQ. I'd expect Rocchio to get better in the stolen base department (21/31 on SB last year) as he continues to learn the right spots to run and improves his jumps.
Outlook
Rocchio receives the nods to Francisco Lindor because they are both instinctual ballplayers with tools across the board, but Rocchio obviously lacks the $341 million offensive upside that Lindor has. The 21-year-old projects more as a premium defender at shortstop who can give you above average offense and speed along with qualities that will not show up in the WAR calculations.
4. Gabriel Arias – SS – (Triple-A)
Age: 22 | Height/Weight: 5'10, 175 | Bat/Throw: S/R | IFA: $1.3M (2017) – CLE | ETA: 2023
| | | | | | |
| --- | --- | --- | --- | --- | --- |
| HIT | RAW POWER | GAME POWER | RUN | FIELD | FV |
| 45/45 | 55/55 | 45/55 | 55/55 | 55/60 | 50 |
Arguably the most exciting prospect included in the return for Mike Clevinger, Arias offers a power/defense combination that could make him an exciting shortstop.
2021 Stats (AAA): .284/.348/.454, 13 HR, 45 XBH, 115 wRC+, 22.8 K%, 8.1 BB%
Offense
Arias lacks the consistent bat to ball skills that many of the top prospects in this Guardians system offer, but palatable chase rates and even production across all pitch types make it difficult for pitchers to attack a particular weakness. As a result, we have seen Arias climb the minors more quickly than most prospects with his profile with a Triple-A season under his belt before his 22nd birthday.
The Venezuelan duplicated his comfortably above average HR/FB rate last year to go with impressive average exit velos. For that reason, it would be fair to expect a bit more in the power department from Arias, but a 50% ground ball rate held him back a bit from his slugging potential.
Once viewed as a more risky prospect, Arias now has back to back years of solid production as a prospect who was multiple years younger than his competition. Making the jump from High-A in 2019 to Triple-A in 2021 did not expose any major issues in Arias' offense game, in fact, he nearly doubled his walk rate and dropped his strikeout rate by a hair.
Defense/Speed
Arias boasts the strongest arm in the Guardian system and he puts it on display at shortstop. Quick feet and good actions allow for Arias to showcase some range, but even if his body is not in the best spot, his plus plus arm can bail him out. Arias is a plus defender at short, but could easily accommodate a move to third base in the future where he would be elite.
Outlook
Yet another middle infielder for the Guardians who has strong baseline tools and a bit more to dream on, Arias is probably the closest to big league ready who has not debuted yet. After a strong 115 games in Triple-A Columbus, there is probably not much more for Arias to prove.
An above average but streaky bat with plus defense is what seems like the most likely outcome for Arias. However, having just turned 22 years old, there is reason to believe that there could be a bit more upside for Arias.
5. Steven Kwan – OF – (Triple-A)
Age: 24 | Height/Weight: 5'9, 175 | Bat/Throw: L/L | 5th Round (163), 2018 (CLE) | ETA: 2022
| | | | | | |
| --- | --- | --- | --- | --- | --- |
| HIT | RAW POWER | GAME POWER | RUN | FIELD | FV |
| 70/70 | 30/30 | 30/30 | 60/60 | 55/60 | 50 |
Part of a loaded Oregon State team that was riddled with big time bats like Adley Rutschman, Nick Madrigal and Trevor Larnach, Kwan was a bit overshadowed. The fifth round pick has done nothing but rake since going pro, posting career-best numbers across the board in 2021. Similar to his former teammate Nick Madrigal, rare bat to ball skills give Kwan a high floor.
2021 Stats (AA/AAA): .328/.407/.527, 12 HR, 31 XBH, 154 wRC+, 9.1 K%, 10.6 BB%
Offense
You are not going to find many hitters in baseball with better bat to ball skills than Steven Kwan. As a result, Kwan posts one of the best zone contact rates in all of professional baseball (95%) and walked more than he struck out last year. While power will never be a part of Kwan's game, he added some strength and also improved his ability to lift the ball a bit more. As a result, Kwan hit a career high 12 home runs with seven of them coming in two strike counts.
Kwan starts with an upright stance and uses a big leg kick to get into his backside. Evidently, Kwan has no issue timing up the leg kick just like his former collegiate teammate Nick Madrigal. Kwan provides more offensive upside than Madrigal because of his ability to lift the ball with some unexpected carry, especially when the pitch is located middle-in.
Ultimately, Kwan profiles as a contact oriented table setter who can spray the ball all over the field as well as surprise you every once in a while by turning on one and sending it over the right field wall. Kwan's high contact rates, low chase rates and ability to draw free passes give him a high floor as a bat and his complementary tools only solidify his floor further.
Defense/Speed
A plus runner who gets great breaks on balls in centerfield, Kwan covers a ton of ground and does it efficiently. Kwan's average arm is more than fine because of his ability to get to spots quickly and get behind the baseball. Kwan is a well above average centerfielder and would be a plus defender in either corner.
Despite being a plus runner, stolen bases are not a huge part of Kwan's game. In 77 games between Double-A and Triple-A, Kwan only swiped six bases on eight attempts.
Outlook
The biggest riser in this Guardian system since the pandemic cancelled season, Kwan should compete with Myles Straw for the starting gig in center and has a great chance to make an impact for the Guardians next year. Kwan's gap to gap power should be more than enough with his off the charts contact rates and overall ability to get on base. Kwan is a bit of a throwback player, but it is hard to argue against a .934 OPS at the upper-levels with defensive value and almost no strikeouts.
6. Tyler Freeman – 2B/SS – (Double-A)
Age: 22 | Height/Weight: 6'0, 190 | Bat/Throw: R/R | Comp B. (71), 2017 (CLE) | ETA: 2022
| | | | | | |
| --- | --- | --- | --- | --- | --- |
| HIT | RAW POWER | GAME POWER | RUN | FIELD | FV |
| 60/60 | 35/40 | 30/35 | 55/55 | 45/50 | 50 |
Another prospect for the Guardians with a high-end hit tool, Freeman does not quite have the complementary tools to stack up with some of the other bats ahead of him, but has a really good chance to be a decent big leaguer.
2021 Stats (AA): (41 G) .323/.372/.470, 2 HR, 20 XBH, 130 wRC+, 11.7 K%, 4.4 BB%
Offense
Posting the second best contact rates in the Guardians system behind only Steven Kwan, Freeman does not swing through many pitches. Freeman's swing is geared for line drives and the barrel seems to live in the zone. He uses the whole field well and does not miss hangers. Even when Freeman is off balance or fooled, his hands work well enough to throw the bat at the ball and catch a barrel.
The question for Freeman on the offensive side of things is whether he can tap into average power. There's room for a bit more strength in his frame and the 22-year-old has demonstrated on occasion that he can turn baseballs around with a bit of authority. The more realistic hope is that Freeman finds the gap to gap consistency to rack up doubles in bunches. Freeman is never going to walk much, but as a .319 career hitter, he does not necessarily need to.
Defense/Speed
While Freeman doesn't stick out as a liability at shortstop, his fringy range and arm stretch him a bit thin at the position. Ultimately, Freeman projects as a second baseman and a really solid one at that. Initially drafted as a shortstop, Freeman can absolutely play the position in a pinch, however his offensive profile is more so that of a second baseman anyways.
Outlook
Freeman as top of the scale bat-to-ball skills with decent complementary tools and at least a little bit more pop to dream on. There is still room for some strength in Freeman's frame and he has shown flashes of above average exit velocities.
What really solidifies Freeman as a top 100 prospect though is his high floor. The 22-year-old is a .329 hitter in his Minor League career with a 134 wRC+ and unheard of 9% strikeout rate. At the very least, Freeman can be high-end utility piece, but the Guardians are hoping there's more production in the tank.
7. Gavin Williams – RHP – (Complex)
Age: 22 | Height/Weight: 6'6, 240 | Bat/Throw: L/R | 1st Round (23) – 2021 | ETA: 2024
| | | | | | |
| --- | --- | --- | --- | --- | --- |
| FASTBALL | Slider | Curveball | CHANGEUP | COMMAND | FV |
| 60/65 | 50/55 | 55/60 | 40/50 | 40/50 | 50 |
Big time stuff and a much improved ability to command it, Gavin Williams has massive upside in an organization that does a great job of developing pitchers with deep arsenals like his.
2021 Stats (NCAA): 81.1 IP, 1.88 ERA, 0.95 WHIP, 14.4 K/9, 2.3 BB/9
Arsenal
Williams' fastball was sitting 96-98 by season's end, even touching triple digits on a couple of occasions during his collegiate career. Upper 90s with life will typically do the trick in college–even against elite competition–and as a result, Williams was able to lean on his fastball 65% of the time in his junior season.
Don't mistake the heavy fastball use for a lack of secondary stuff, because Williams can attack hitters in several different ways. Williams has a pair of effective breaking balls that he is comfortable attacking hitters from both sides of the plate with. His curveball sits in the upper 70s with 11-5 bite that just drops off of the table. The big right-hander will also go to his slider which is not as nasty movement profile wise but features some late break and plays up because of his ability to locate it a bit better than his other secondaries.
Because of his ability to simply overpower collegiate hitters, Williams only went to his changeup about 3% of the time, however in limited use, he has shown a decent feel for the pitch. I am definitely eager to see how the changeup will develop for the Williams because of how well his fastball works up in the zone. If Williams can develop an average or better changeup, he is going to be a problem for professional hitters.
Outlook
The only thing holding Williams back from being a top 100 prospect and higher on this list is his limited track record of success. The former ECU Pirate did not crack the starting rotation until he put it all together in his junior season, but was so good that he pitched his way into the first round. Williams is a name to watch who could absolutely explode up the prospect rankings with a good start to his pro career. Command and development of his changeup and slider will be the things to follow, but all of which seem to be trending in a really good direction.
8. Logan Allen – LHP – (Double-A)
Age: 23 | Height/Weight: 6'0, 190 | Bat/Throw: R/L | 2nd Round (56) – 2020 | ETA: 2022
| | | | | |
| --- | --- | --- | --- | --- |
| FASTBALL | CHANGEUP | SLIDER | COMMAND | FV |
| 45/50 | 55/60 | 50/55 | 50/60 | 50 |
An athletic pitcher who repeats his mechanics well and mixes his three pitches, Allen flat out knows how to pitch and the proof is in the results.
2021 Stats (A+/AA): 111.1 IP, 2.26 ERA, 3.30 FIP, 0.93 WHIP, 33.2 K%, 6 BB%
Arsenal
A low 90s fastball that sits between 92-93 mph, Allen gets a little bit more out of his heater thanks to some riding action and deception which allows his fastball get in on hitters quicker. Allen hits his spots with the fastball and sets it up well with his plus changeup. Allen's low spin change has impressive fade and drop.
The southpaw limited right-handed hitters to an OPS below .500 with his changeup and his average or better slider is effective enough to take care of left-handed hitters. A two-way player in his collegiate days at Florida International University, Allen's athleticism helps him repeat his mechanics well. The 23-year-old replicates his arm slot across his three pitches well and his stuff plays up thanks to his ability to hide the baseball and locate.
Outlook
While Allen has a smaller margin for error than most prospects in his range, his ability to maximize his stuff and overall feel for pitching give him a high floor. The stuff may never be good enough to lead a rotation, however Allen's three pitch mix and polish should allow him to be a really solid back-end of the rotation arm with room for a bit more upside.
9. Nolan Jones – 3B/OF – (Triple-A)
Age: 23 | Height/Weight: 6'4, 200 | Bat/Throw: L/R | 2nd Round (55) – 2016 | ETA: 2022
| | | | | | |
| --- | --- | --- | --- | --- | --- |
| HIT | RAW POWER | GAME POWER | RUN | FIELD | FV |
| 40/40 | 55/65 | 50/55 | 40/35 | 40/40 | 45+ |
Not quite the prospect he once was, Jones overcame a rough start to the season in Triple-A Columbus with a strong finish. Intriguing power potential and an ability to draw walks give Jones enough offensive upside to follow.
2021 Stats (AAA): .238/.356/.431, 13 HR, 39 XBH, 113 wRC+, 30 K%, 14.5 BB%
Offense
A big bodied left-handed hitter who demonstrates easy power when he connects, it is definitely easy to see some of the qualities Cleveland liked when they took Jones 55th overall in the 2016 draft. Jones has put up solid numbers throughout his minor league career, pairing solid power output with sky high walk rates.
Maybe the most positive development from Jones' roller coaster of a season last year was his massive improvement against left-handed pitching. After hitting just .151/.324/.274 against southpaws in 2019, Jones improved to .259/.371/.420 left on left. While his splits normalized, Jones' did not display the same dominance right on right that he had in previous seasons.
Jones controls his body well through his swing and doesn't have a ton of movement, helping him catch up to velocity while still staying back on changeups. The struggle for Jones has long been reading spin and that was still the case for the 23-year-old last year. Jones is a tough profile because he does not quite get into enough power to be a high-end three true outcomes prospect, however there is still enough power potential in there to dream on him reaching that territory.
Defense/Speed
A former hockey player in high school, Jones moves his feet decently well for his size and is a good enough defender to at least be average at the hot corner. Given Jones' close to big league readiness and that Jose Ramirez guy manning third base for the Guardians for at least the next two years, Cleveland gave Jones some run in the outfield last season.
A plus arm should help Jones in the corner outfield, but he will need to make improvements in his reads and routes which will only come with more reps out there.
Outlook
Any time you have a prospect with Jones' power potential and knowledge of the strike zone, there is definitely enough to dream on. On the flip side, Jones has only had one season of moderate success against lefties and still struggles to hit breaking balls. The 6-foot-4, 200 pound corner defender has yet to hit 20 home runs in a season and at a certain point there has to be some question as to whether Jones will ever tap into his plus raw power. There is still a scenario where 25 home runs and a high on base is the outcome for Jones, but he will need to iron out some kinks and get the ball in the air a bit more in order to get there.
10. Jose Tena – SS – (High-A)
Age: 20 | Height/Weight: 5'10, 180 | Bat/Throw: L/R | IFA: $400K – 2017 | ETA: 2023
| | | | | | |
| --- | --- | --- | --- | --- | --- |
| HIT | RAW POWER | GAME POWER | RUN | FIELD | FV |
| 40/50 | 50/55 | 40/50 | 55/55 | 40/50 | 45+ |
High-end makeup, developing pop and solid tools have the Guardians very high on Jose Tena, but an aggressive approach and trouble with breaking balls could slow his momentum in the upper levels.
2021 Stats (A+): .281/.331/.467, 16 HR, 43 XBH, 115 wRC+, 26.2 K%, 6 BB%
Offense
You can see Tena's athleticism make its way into the box. He starts crouched with his weight stacked on his back side before using a toe tap to time things up. Tena's set up is likely to help him get into the same hitting position quicker and easier before launching, but he still struggles to sync up his lower half and upper body at times.
Great hand-eye coordination and quick hands allow for Tena to overcome instances where his body may not be in the best place during his swing, however it also results in a bit more weak contact than desired. Tena added strength during the 2020 layoff and it was obvious when watching him play last season. After hitting just two home runs in his first 95 professional games, Tena launched 16 homers in 107 contests last year.
Right now, Tena's power is much more visible to his pull side where he is capable of hitting some towering shots. Tena's inconsistent lower half and tendency to fly open results in him struggling at times to hit the ball to center field and left field with similar authority, but it is important to note that the 20-year-old entered last season with only 417 professional plate appearances in his career.
Because of his strong makeup and grinder mentality, there is plenty of optimism that Tena will be able to overcome his aggressive approach as well as learn to use the whole field a bit more.
Defense/Speed
Add Tena to the list of Guardian prospects with great instincts and tools at shortstop. Tena shows off a quick first step, above average range and the arm to complement it all. His hands work well and there really is not much doubt as to whether Tena can stick at shortstop.
Tena is an above average runner who acts like he has plus wheels. He is not afraid to try to steal bases, but did get gunned down five times in 15 attempts. Tena is quick enough to sprinkle in 10-15 stolen bases, though he could benefit from picking better spots to run.
Outlook
Last season was a big success for the Dominican Republic native, however some of the holes in his approach could leave him a bit exposed in Double-A. The good news is, Tena is still just 20-years-old and has plenty of time to develop. Tena's intangibles have the Guardians brass very bullish about his longterm outlook and understandably so.
Tena's developing power really improves his outlook and his strong glove helps bump up his floor. There is potential for an above average hit tool here, however he will need to work through some disruptive patterns in his swing and an over-aggressive approach. Ozzie Albies type of production could be the dream here.
Other Names To Watch
Jhonkensy Noel – 1B/3B – (High-A): Maybe one of MiLB's most anonymous mashers, Noel has the kind of power that can silence a crowd in awe. 8 of Noel's 19 home runs traveled over 110 mph and the 20-year-old slugger kept the K's in check. Defense will be a question, but Noel has the kind of bat to make that not matter.
Xzavion Curry – RHP – (AA): A former shortstop, Curry became one of the most electrifying arms in America during his time as a Georgia Tech Yellow Jacket. After being selected in the seventh round in 2019, Curry couldn't debut in professional baseball until this past season.
He impressed from the jump; across five starts with Low-A, Curry allowed just three earned runs, struck out 38 and walked just four in 25.1 IP. Across 97.2 IP in 2021, Curry posted an exceptional 7.69 K/BB rate. He's got a shortstop build at 5'11" and 190 pounds, but a lively fastball and hammer of a breaking ball give him big-league starter potential in due time.
Tanner Burns – RHP – (A+): After spending his Freshman year at Auburn watching Casey Mize lead the weekend rotation, Burns stepped into the role in 2019 and threw to a 2.82 ERA and 101 strikeouts in 79.2 IP. Taken 36th overall in the 2020 Draft, Burns logged a 3.57 ERA and struck out just under 11 hitters per nine innings in 75 High-A innings in Lake County. Despite standing just 6'0″, he has a fastball that can dabble in the mid-to-high 90s, sits 92-95, and complements it with a hard breaking ball and developing changeup.
Angel Martinez – SS/2B – (Low-A): A toolsy switch hitter who just turned 20 years old, Martinez can do a little bit of everything and offers exciting upside. The infielder still has room to add strength in his frame and already has a knack for driving the baseball.
Bryan Lavastida – C – (AAA): A catcher-convert after his Junior College days, the 23-year-old has shown solid feel for a hit tool and an improving command of a pitching staff. The rare average-over-power backstop hit .289 with just nine home runs over 84 Minor League games in 2021, spanning from High-A to Triple-A Columbus. The final steps for Lavastida before settling in at Progressive Field will likely be to continue to hone in on his defensive understanding behind the plate.
Peyton Battenfield – RHP – (AA): The 24-year-old college reliever is already with his third organization after being drafted by the Astros in the ninth round in 2019, traded to Tampa Bay in 2020, and then traded in the Jordan Luplow deal this past deadline. Going from one pitching-brilliant organization to another, Battenfield has been in the right hands while he develops.
Across High-A and Double-A in 2021, Battenfield logged a 2.53 ERA and struck out 131 compared to just 19 walks in 103 innings of work. With a fastball that plays in both the upper and lower third, a solid cutter, and two more developing pitches, Battenfield has a fighting chance to crack the Guardians staff sooner rather than later.
Doug Nikhazy – LHP – (NCAA): Yet to make his pro debut, Nikhazy seems poised to hit the ground running after a stellar Junior season with Ole Miss in 2021. Nikhazy finished the year 12-2 with a 2.45 ERA in 92 innings, and his 142 strikeouts finished third in the SEC behind only Kumar Rocker and Jack Leiter.
Standing at just 6'0″, Nikhazy generates swings and misses with a higher-than-typical arm slot, high fastball spin, and his ability to mix four pitches at any point in the count. Overall, tremendous value for the Guardians to fin in the second round of last year's draft.
Tommy Mace – RHP – (NCAA): After being limited to just four starts in a COVID-shortened 2020 college baseball season, Mace seemed like the next big arm out of Florida with 1:1 potential. 2021 didn't shake out like that for Mace, who threw to a so-so 4.38 ERA in 90.1 IP. However, his swing-and-miss ability and command still showed, as he racked up 113 strikeouts compared to just 21 walks.
Mace has more of a prototypical build at 6'6″ and 230 pounds, and with an already solid fastball-slider combination, he seems to have a great shot at becoming an average Major League starter.
Richie Palacios – UTIL – (Triple-A): Palacios was an on base machine in the upper levels last year, pairing great contact skills with an impressive knack for free passes. A plus runner who can play all over the diamond, Palacios could be an exciting super utility-man for the Guardians as soon as next year.