Analysis
Better Days Ahead With Brennen Davis
Once seen as a raw prospect, Brennen Davis is now the safest bet in the Chicago Cubs system to make an impact in the big leagues.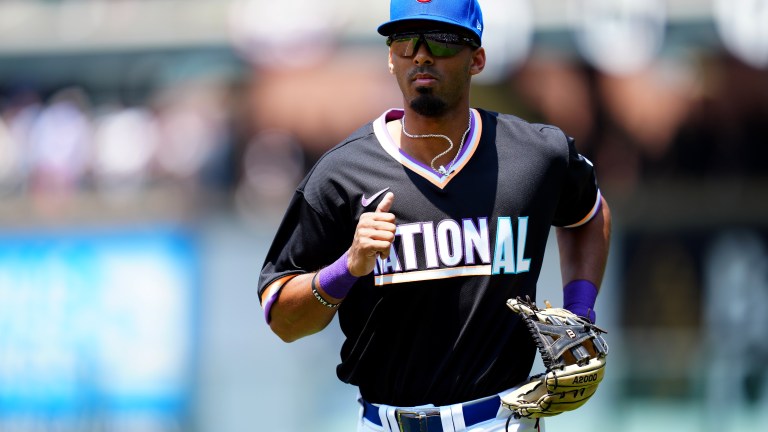 In what can be put lightly as a transitioning period for the Chicago Cubs, fans are forced to set their sights on the future. If you are imagining a Cubs lineup two or even five years from now, you might as well pencil in Brennen Davis for center field. The two homers in the Futures Game last month really caught the attention of baseball fans outside of Chicago, but this breakout has been brewing for the 21-year-old.
I rarely speak in definitive statements when it comes to prospects and can admit that nothing truly shocks me anymore when it comes to player outcomes, on both ends of the spectrum. That being said, Brennen Davis might just be my exception.
At 19-years-old, Davis gave us a hint at what he is capable of in 50 Low-A games. Missing a majority of the season due to multiple hand injuries, the half-century sample size was not enough to make a big leap from the back end of the Top 100 prospect lists. Davis' .305/.381/.525 slash line in 2019 was noteworthy, but the 2018 second-round pick really caught my attention with his added strength and improved swing.
When Davis was drafted in 2018, he stood at 6-foot-4, 175 pounds with impressive athleticism, but looked like he could be a project.
If you watch the Youtube video above, you'll see a tall, lanky kid with quick twitch ability. A kid who was recently named the high school basketball defensive player of the year in his region. You'll also see an armsy swing that doesn't incorporate his lower half very much. An inconsistent lower half is common among younger players and is going to be even more pronounced when you are 6-foot-4, 175 pounds. Davis showed up in 2019 looking much more physical and has continuously added strength. Now listed at 210 pounds, you can see the physicality making its way into Davis' game.
The center fielder is using his stronger lower half and getting into his back hip a lot more, aiding his impressive power to all fields. Davis has long levers, but stays short and efficient to the ball. The power that he is able to produce is best described as "easy".
Between High-A (8 games) and Double-A (53 games) this season, Davis is slashing .271/.384/.533 with 12 homers, 19 2B, and a 151 wRC+. Davis has enviable barrel control, allowing him to hit the ball where it is pitched with authority. A far cry from where his swing was at when he was drafted, Davis offers plus power and an easily repeatable swing that gives me a lot of confidence in his hit tool.
On top of an incredibly projectable bat, Davis brings plus speed and a good arm which should allow him to be an above average defender in center field. Davis has only stolen six bases this year, but has the speed to take 20 bags per season. If you're wondering what type of player Davis can be at the big league level, think of a young Matt Kemp.
In terms of the intangibles, Davis earns high marks for his cerebral approach to the game and strong makeup. To make the Cubs tie-in even more sweet, Davis grew up taking care of a goat and llamas when he wasn't training. It's safe to say Davis probably won't try to sneak his goat into Wrigley as we all know how that went down a century ago, but the Cubs may just have their franchise cornerstone with Brennen Davis.