Analysis
An Early Look at the Chicago Cubs Lineup
The Chicago Cubs added their new franchise player this offseason in Dansby Swanson but are still a piece or two away from true contention.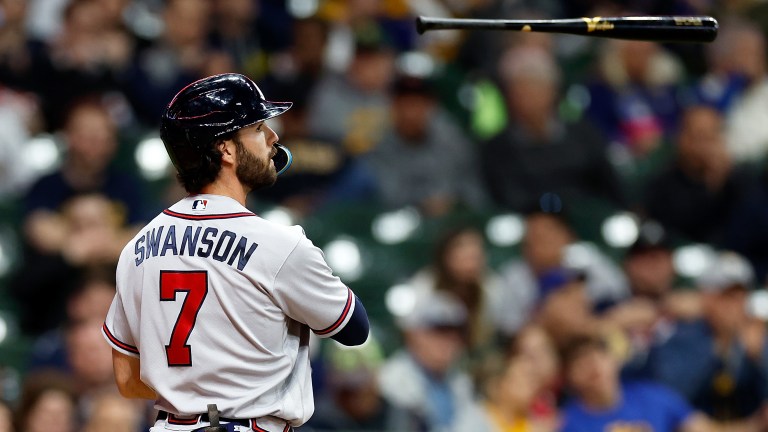 If you have been a baseball fan for awhile, you've likely experienced rebuild. Franchise cornerstones getting traded to winning organizations leaving you with young prospects with promise, but not much major league production. Often a necessary process, but one that leaves the organization lacking impact talent for years.
The Chicago Cubs did exactly that at the 2021 deadline. World Series Champs were shipped off signally an obvious change of direction in Chicago. Fans likely had flashbacks of the pre-World Series Cubs and their struggle to get over the hump. Visions of a five, or more, year process of waiting for younger players to develop in hope of the new wave bringing another championship to Chicago.
However, the Cubs went against the grain. Instead of sinking in the standings, not signing big name free agents, they elected to retool. Since their tear down the Cubs have signed Marcus Stroman, Seiya Suzuki, Jameson Taillon, Cody Bellinger, Dansby Swanson, and other higher caliber players in an attempt to expediate the process.
In 2022, several offseason additions did not pan out leading to a 74-88 record. The team elected to keep Willson Contreras and Ian Happ at the deadline and rumors swirled in Chicago that the offseason will be focused on adding talent.
So far they have added some noticeable names such as Cody Bellinger, Dansby Swanson, Tucker Barnhart, Brad Boxberger, and Jameson Taillon. No doubt this roster is better than 2022. But even with the upgrades, the Cubs are behind Milwaukee and St. Louis in the NL Central. The lineup still has plenty of hole and questions.
Player (2022 fWAR)
C – Tucker Barnhart (-0.2) / Yan Gomes (0.6)
1B – Matt Mervis (N/A) / Eric Hosmer (0.3)
2B – Nico Hoerner (4.0) / Nick Madrigal (0.2)
3B – Christopher Morel (1.6) / Patrick Wisdom (1.1)
SS – Dansby Swanson (6.4) / Zach McKinstry (0.9)
OF – Cody Bellinger (1.7)/ Seiya Suzuki (2.0) / Ian Happ (3.5) / Prospects
DH – Patrick Wisdom (1.1)
Catcher
Anything short of bringing back Contreras was going to be a downgrade. Barnhart and Gomes are at least two veteran catchers who can help develop the young starters the Cubs will be working in. Although neither will put up big offensive numbers, the duo is perfectly fine for what the Cubs are prioritizing behind the plate – defense. Both are short term options and match work until the Cubs find their catcher of the future.
Infield
A middle infield of Swanson and Hoerner is about as strong as it gets defensively. Both ranked in the 98th percentile or higher in Outs Above Average at short in 2022. In addition to strong defense, each fill a vital role offensively. Hoerner's bat-to-ball skills combined with his speed leave me to believe there's another step he could take at the plate. Swanson will fit in the middle of the lineup providing one of, if not the best, bat on the team.
The corners are a major question. Morel impressed as a rookie but his 32.2% strikeout rate will need to come down. If he's not the everyday third basemen he still fills the utility role well and his power plus speed should earn him a role in the future.
Cubs slugger Patrick Wisdom could slot in at third, first, or DH. Regardless of where he plays, we all know what he brings. Home run power, a high strikeout rate, and poor defense. At 31 years old, he's not likely a big part of the future plans. Upgrading from Wisdom could happen sooner than later.
At-bats will obviously be available whether they go to a prospect or player not yet in the organization. A name to keep an eye on is Matt Mervis. Mervis exploded onto the scene in 2022 slashing .309/.379/.606 with 36 home runs across three levels in the minors. The Cubs should have no issues finding a 40-man spot for a power bat like that.
Outfield
In terms of name recognition, outfield is the strongest position group for the Cubs. Chicago continued their focus on defense up the middle by signing Cody Bellinger to a one year deal to cover center. Far removed from his MVP season, Bellinger has not eclipsed a 100 wRC+ since 2020. His power and overall offensive production has drastically dipped. Maybe a change of scenery can help Bellinger find his stroke.
Suzuki came over from Japan and suffered an injury early in the season but posted a solid rookie campaign slashing .262/.336/.433 with 14 home runs in 397 at-bats. With another offseason under his belt, 2023 should be an even better year for Suzuki.
The other corner is occupied by one of the more underrated players in baseball, in my opinion. Ian Happ plays plus defense, gets on base at a .342 clip, and has some pop in his bat. The Cubs could have traded him but instead decided to keep him around.
Set to hit the open market at the end of the year, Chicago will need to decide if they want to give him the multi-year contract he'll likely command.
As it stands today, the Cubs will need another outfielder. Maybe they see Morel playing the fourth outfield role, but even then one more would be welcomed. Prospects Brennen Davis, Kevin Alcantara, and Alexander Canario are all on the 40-man, but not quite ready for the show. Chicago could go with Nelson Velazquez, a 2022 rookie who struggled in his first year. I expect the Cubs will bring in a few veterans on spring training invites at the very least, but signing someone before then would solidify their situation.
In my eyes, the offseason moves do not push the Cubs into playoff contention. Like 2022, 2023 will still have plenty of evaluation on certain players. An aggressive rebuild, or retool, is not something we typically see in baseball. I give the Cubs credit for trying it, and time will tell if it pays off.