Feature
Baseball Cards: 5 Must Have Buy Low Candidates
The market is down, time to buy the dip. Here are a few buy low candidates that you should be adding to your personal collection.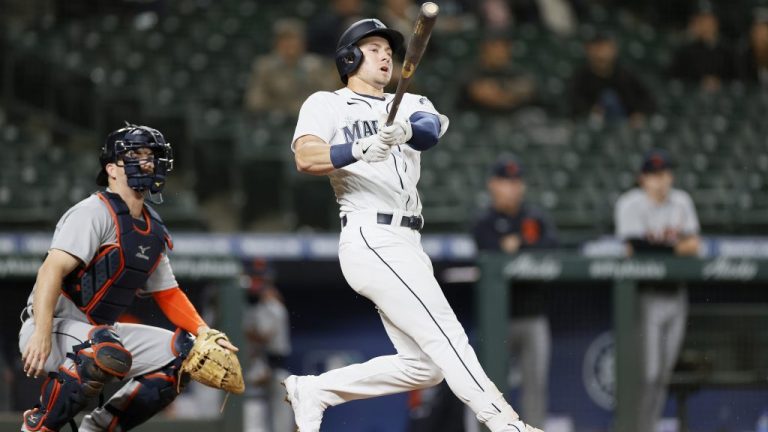 If you are following the market closely, you know then that we are currently experiencing a dip. I see that as an opportunity to buy low. That opportunity for certain players, like Franco, Hayes, and Winkler, has passed, but that doesn't mean there aren't several other opportunities out there to execute the "buy low" strategy. If you missed the opportunity to get in on the ground floor on those bigger-named guys, then these players could be the right move for you as I believe their cards have the potential to appreciate in conjunction with the market.
Trent Grisham
This might seem obvious to some, but Trent Grisham is quietly building an impressive resume, and as a result, his cards are worth an additional look, in my opinion. Sometimes great players are hiding on great teams, and if they were anywhere else in the league, you'd be talking about them every day. Trent is one of those guys, and his cards a great buy right now. Some might say he is having a bit of a sophomore slump, but he's on a fantastic team with plenty of nationally televised games and the potential to be in a deep post-season run. Watch him closely, and if you move to buy, do it between now and the end of August.
Brennen Davis
Brennen Davis is incredible. He seems to ace every test the Cubs front office gives him. Brennen is 21 years old, was just called up to AA, and has taken over the leadoff spot. He has put on weight, gotten more comfortable in his body, and is starting to look more like his Matt Kemp comp. His base PSA 10 is hovering around $40, and his PSA 10 chrome is under $100, which is a great buy-low to me. Get in while you can.
Jarred Kelenic
There's no denying that Kelenic has had a rough start to his major league career, but the player everyone was raving about a few months ago is still in there. If anything, his chart was due for a correction, and you are getting a chance to buy back into a player that has all the tools needed to succeed at the major league level. Cards of players like Kelenic have the potential to skyrocket in value for many reasons. Still, they do primarily due to their skill level and media attention, of which Kelenic has both. Buy yesterday.
Eli White
White is certainly the dark horse of the five listed here and is listed only because of the situation he finds himself in. These cards are going to be the cheapest of any of the options on the list. You could buy numerous Eli White cards for a fraction of the cost of the other players listed here. He is not a highly-touted prospect, but he's on a bad team and could potentially see a significant amount of playing later in the season. I would wager that either, or both, of Gallo and Garcia gets moved this summer, and Eli will have a chance to prove himself on the big stage. This is by no means a sure shot, nor is it something that is even a safe bet, but if you like penny stocks with a chance for a significant rise in value, White is your guy. Buy at your own risk.
Vidal Bruján
This one is my favorite of the lot. Bruján is very good and would likely be getting significantly more publicity if not for his fellow Dominican teammate. Bruján is not comparable to Franco, don't leave here thinking that, but as Colby discusses in this article, Brujan is not as far behind Franco as one might think. He is walking at a 13% clip, and with his isolated power and K % being elite, he is a special player. His Bowman Chrome and Paper cards are down 33% in the past 30 days, now would be a great time to get in on the talented player.