Analysis
White Sox Clean House by Firing GM Rick Hahn and Ken Williams
The Chicago White Sox are going in a different direction, as team owner Jerry Reinsdorf has decided to fire his top front office executives.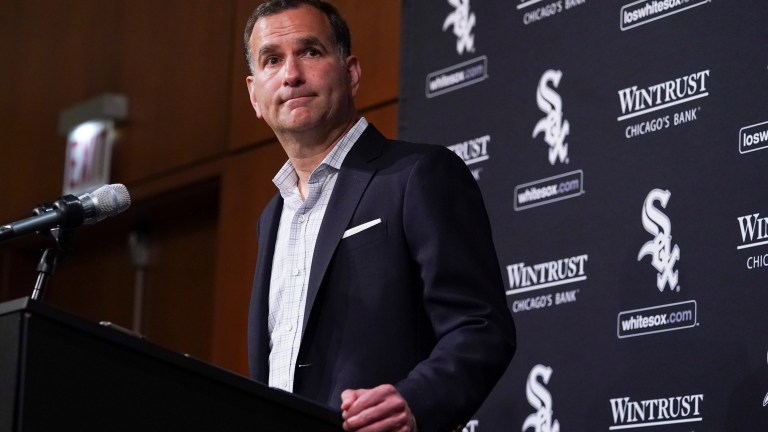 The day that I never thought would happen is upon us now. White Sox Owner Jerry Reinsdorf, amidst a nightmare two seasons for the team, has made the move to part ways with General Manager Rick Hanh and Vice President Kenny Williams. This comes in what's supposed to be a contention window, but has turned into one of the ugliest seasons in the team's history.
The organization has undergone numerous eras with Williams and Hahn running the ship, but they'll now enter a new era without the two of them at the helm.
When both of them were promoted in 2012, the organization still operated in an old-school manner as they tried to compete with a clearly lackluster roster for multiple seasons. This resulted in fourth and fifth-place finishes in each year of the next four seasons.
This failure sparked the infamous tear-down rebuild that started in 2016 and led to the White Sox having one of the best farm systems in the league with a glowing future ahead of them. While the team was still poor, the excitement around the organization was higher than it had been in a long time, regardless of the poor product on the field from 2017-2019.
The team showed promise of being one of the best young teams in the league with back-to-back postseason appearances in 2020 and 2021, led by an impressive young core that was a result of the lengthy rebuild.
We all know how the last few seasons have gone and you can read more of my thoughts here. Ultimately, while Hahn has done a good job executing trades and finding young talent, he has failed to create a sustainable winning roster and culture within the organization. The White Sox are clearly not a connected team as they've been entirely incapable of coming together and have reached what I would hope is rock-bottom this summer.
It's evident to everyone who watches the team that change was needed, but it's still a shock to see it become actualized. Jerry Reinsdorf is known within the sports world to be someone who can be loyal to a fault and hasn't been able to follow through with creating a winning culture. While this move is just one step in the process, it's a big first step to rebuilding this organization from the top-down.
Prior to the report of the firings, numerous rumors were spreading about the possibility of the White Sox relocating or even possibly being sold by Reinsdorf in the future. In the past year, "Sell the team" has been a constant message spread by White Sox fans due to their constant frustration with Reinsdorf and the team, but it seems possible for the first time today.
Changes within the front office serve as an opportunity for Reinsdorf to give it another shot with a new group running the organization, but it also could give him a logical reason to move on from his time as an owner in the near future. Regardless of whether or not he decides to sell the team, there is plenty of work to be done to fix the mess that is the current team.
As of right now, it seems like Pedro Grifol and the coaching staff are safe for now. While Grifol has made some poor decisions in his first season with the team, he was thrust into a brutal situation and it's understandable to give him another chance with a reset roster and front office.
There is still a chance that a new general manager decides to clear out the coaching staff and head in a different direction though.
A new general manager is going to have one of the hardest jobs in the league this winter with a roster that needs significant retooling even after the deadline moves in addition to the task of creating a culture within the organization that leads to sustainable success.
There is a chance the White Sox revert to their previous patterns and hire from within but this feels like a prime opportunity to change previous habits and find an external leader to reinvigerate this organization. With a much-improved farm system and one of the best players in baseball, there are building blocks in place for this team to reach higher levels soon. But it's going to take a ton of work to fix everything that gone wrong under the previous tenure.