Feature
Twenty Years Ago, Shawn Green Had a Game for the Ages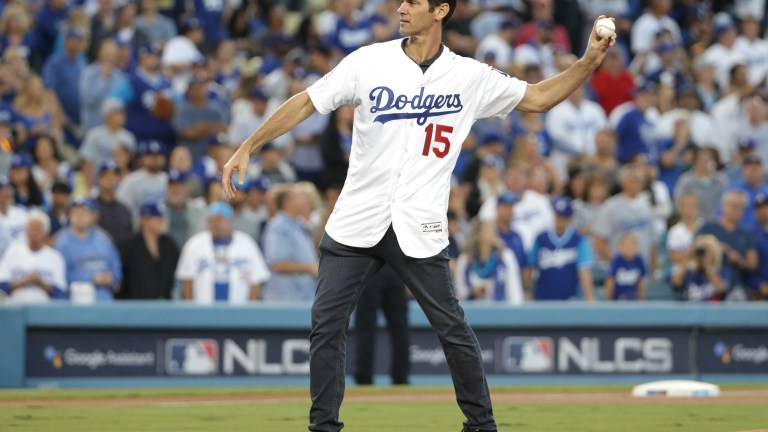 It's natural for hitters, even great ones, to go through slumps. They come out of those slumps, too. But nobody broke out of his drought quite the way Shawn Green did.
The Los Angeles Dodgers outfielder came into a three-game set at Miller Park in Milwaukee without a hit in 18 at-bats. And after amassing 49 home runs the year before, he had just three in the first 44 games.
He ended his personal power drought with a pair of homers in the series opener two days prior and then proceeded to make up for it entirely in the series finale on a Thursday afternoon. Green became the 14th player in history to hit four home runs, went 6-for-6, drove in seven, tied modern-day records with six runs scored and five extra-base hits, and set a major league record with 19 total bases.
The Dodgers understandably had several standout performances at the plate in a 16-3 blowout win, but Green's stood out by far. In fact, some might argue it's the greatest one-game showing in major-league history as he's the only player to have a 6-for-6 day that featured a quartet of homers.
Green started off with a double against Brewers starter Glendon Rusch, then pulled one over the right field fence in the second. By the time he took his next turn at-bat in the fourth, Rusch was replaced by Brian Mallette. It didn't matter to Green, who greeted the right-handed rookie with a long ball to right-center then followed with another round-tripper the other way. Jose Cabrera temporarily prevented history by holding Green to a single in the eighth inning. He would've avoided facing him one final time in the ninth had not Adrian Beltre gone deep.
With a chance for the record, Green did not leave any doubt: a 450-foot drive to right-center. With that blast, he became the first National Leaguer to achieve the four home run day since Mark Whiten did it in September 1993. Yet he was the second major leaguer to do it in less than a month. Seattle's Mike Cameron did it to the Chicago White Sox on May 2.
During the three-game series with the Brewers, Green went 9-for-14 with six home runs and a total of 10 RBIs. Of his nine hits in the series, eight went for extra bases hits.
Since Green, four other players have matched his four-homer feat: Carlos Delgado in September 2003, Josh Hamilton in May 2012, Scooter Gennett in June 2017, and J.D. Martinez in September 2017.