Analysis
Three Young Starting Pitchers That Need Extensions
Locking up a starting pitcher to a long-term deal can be risky, but these three young stars should be extended by their teams immediately.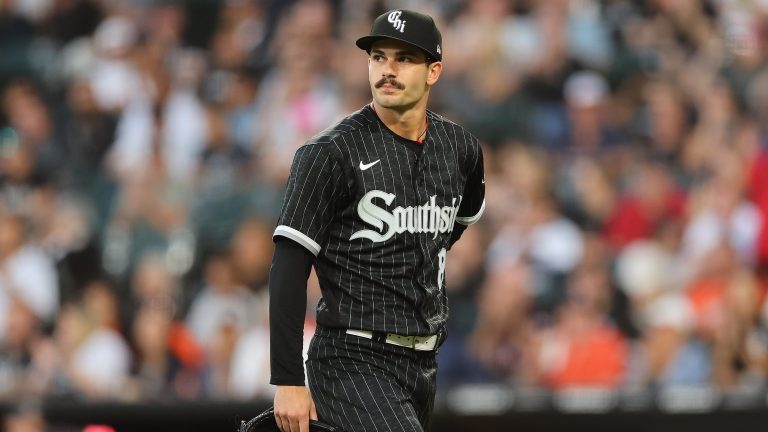 Following a busy MLB offseason, it's time to finally prepare for baseball season. With the World Baseball Classic and Spring Training starting in a few weeks, the baseball community is excited to get things going.
Furthermore, this is a common time of the year for teams to consider what pieces of their roster are considered crucial to their future. After signing free agents and making trades in order to prepare for 2023, a common next step is to lock up young stars for substantive deals. Superstars like Rafael Devers and Austin Riley were both locked up over the past year and there are plenty of others due for a new contract soon.
While teams tend to be more cautious of lengthy extensions with pitchers, I've got three names that I think need to be extended as soon as possible. Contract extensions look different depending on what contract stage a player is at, so let's look at each of these star pitchers separately and why their team needs to get a deal done sooner than later.
Julio Urías
The Dodgers' young ace has continued to develop and take on a more crucial role for L.A. over the past few seasons. His career got off to a shaky start as the former top prospect struggled out of the gate and dealt with injuries that limited his first few seasons in the league.
While he did make an impact in the playoffs at just 20 years old as a rookie, he wasn't able to find stability until later down the road.
However, he finally broke out as a swingman in 2019 and has since become the most consistent starter for the Dodgers over the past three seasons. Urías has started 32 and 31 games over the past two years, posting a sub-3.00 ERA in both seasons. He excels at limiting hard contact and with elite spins rates, I can't see that changing any time soon. Furthermore, he's continued to improve his command every season and his walk rate has been at or below 6% the past two seasons.
The Dodgers rotation has more question marks than it has in the past, but Urías is certainly not one of those at this stage of his career. He's firmly established himself as a leader in rotation and even with a lot of young talent, the Dodgers should prioritize hanging onto him long-term.
Urías and the Dodgers agreed to a salary of $14.25 million for this upcoming season, his last year of arbitration. He's obviously going to command a much higher AAV as he hits the unrestricted free-agent market this coming winter, especially as a client of Scott Boras.
The most recent comparable player would probably be Carlos Rodón, who signed a six-year, $162 million deal this winter with the Yankees. However, Urías is four years younger than Rodón and while he has some history of injury, it's less significant than Rodón's past. Urías will be just 27 when he hits the market next winter and the Dodgers would be smart to lock him up before he even gets there.
His current market value is projected at $25.7 million and I expect that to remain similar assuming he continues to stay healthy and productive this coming season. I think Urías will likely command a six or seven-year contract that reaches upwards of the $200 million mark.
He's proven to not only be consistently healthy but simply one of the best left-handed pitchers in baseball. The Dodgers will always have a farm system deep enough to replace talent, but I don't think they should let his guy walk. We all know they have the money and while their focus may be on Shohei Ohtani, I still think they should lock in Urías before it's too late.
Logan Webb
The Giants missed out big time this past offseason as they were close to acquiring both Carlos Correa and Aaron Judge, but didn't end up with either. While they signed numerous veterans with the excess money they had, they find themselves with a lot of future money available as they have very few long-term cornerstones on their current roster. Logan Webb should become one of those cornerstones soon than rather though.
Webb has grown immensely since his rough first taste of MLB action in the shortened 2020 year. His metrics across the board that season were terrible as he was near the top of the league in walks allowed and runs allowed, while generating very minimal chases or strikeouts.
However, he was given a full-time starting job regardless and really began to settle in during the second half of that season. Webb developed into an elite pitcher with increased command, chase rates, and keeping the ball on the ground. He's been right around a 3.00 ERA pitcher for the last two seasons and while he was better in 2021, he proved to be durable this past year.
Webb agreed to a $4.6 million deal to avoid arbitration with the Giants this January. It's a huge increase from his previous salary, but the number should only continue to increase with two more years of arbitration ahead of him. Given the two years remaining, it would make a lot of sense for the Giants to lock him up to a team-friendly deal while he has years of control remaining.
Webb's current market value is projected at $22.7 million but the Giants could easily sign him to a deal worth a much lower AAV given the remaining years of arbitration. Furthermore, Webb only has two years of established quality pitching and the regression of his advanced metrics last season makes it even more logical for him to maximize his two arbitration years and lock in a long-term deal. If he can secure around $10 million each for the next two seasons, with an increase when he's set to hit free agency, this would make a lot of sense for both sides.
The Giants will be at the front of the race for Shohei Ohtani, Juan Soto, and every other huge free agent over the next few years, but locking up Webb should be a priority as well for the future of their rotation. I think a five-year extension beyond this year that checks in around the $80 million range is ideal for both sides.
Webb can earn more during arbitration years and then reach around the $20 million AAV range for his free agency years. He may not be one of the flashiest arms, but he can provide a stabilizing presence to the Giants' rotation for years to come.
Dylan Cease
After nearly winning a Cy Young last season, if not for the superhuman we know as Justin Verlander, Cease is one of the top rising stars in the game. He's always projected as an elite talent but finally showed his full ability last season with the White Sox.
Cease displayed flashes of being an excellent pitcher in 2021 with high strikeout numbers and sharp movement, but his lack of command limited his ability to stay late into games and control the flow. While his walk numbers remained high, Cease was borderline untouchable throughout the 2022 season.
He finished last year with a 2.20 ERA and elite peripherals across the board. With the best pitch in baseball, his slider, at his disposal, Cease was rarely ever hit hard and was one the best arms in baseball without question.
The craziest thing about Cease's breakout is that he has the ability to be significantly better if he's able to reduce walks and continue developing a third reliable pitch. He undoubtedly will remain one of the filthiest strikeout artists in baseball but could become even more fine-tuned still.
Cease is in a fairly similar situation contractually as Webb as he still has two more years of arbitration following the 2023 season. He just signed for $5.7 million to avoid arbitration with the White Sox, which is a very high number for the first year of arbitration but is well-deserved based on last year.
While it's not fair to expect a 2.20 ERA every year moving forward, I think the White Sox should capitalize on the remaining arbitration years right now. While Cease may prefer to wait and increase his value even further, it's not a bad idea to secure big money now considering he's already 27 years old and just beginning his arbitration.
Now from the organization's perspective, they might hope to see another year of excellence before committing ace-type of money, but the contract will only rise if Dylan continues to dominate. There are reasons for hesitancy on both sides, but I think this would ultimately benefit both sides.
I believe somewhere around $14 million on average over the next two seasons would be suitable to buy out the arbitration years while his value on the market as of now would be well above $20 million a year.
Cease recently became a client of Scott Boras and this may play a factor in decreasing the likelihood of a deal, but I think the White Sox could still make it happen if they really wanted to do so. I think it would have to be in the ballpark of a five-year deal worth more than $100 million. This deal may be the least likely of the three in the immediate future, but Cease has earned at least the opportunity to discuss an extension with Chicago and they need to keep their ace in town.