Analysis
Three MLB Teams Due to Get Hot Real Soon
There are plenty of teams in baseball that have failed to meet preseason expectations, but a midseason turnaround could be in the cards soon.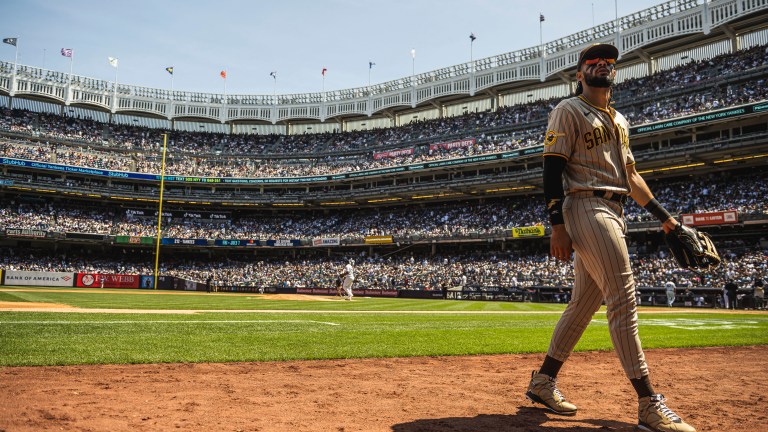 We've reached the time of the year when fans of underperforming teams are going to start to panic. It makes sense to feel that way as we're approaching the halfway mark, as it can be hard to get back into contention once we reach the All-Star break.
Things may be getting worrisome for many teams right now, but some are heading in the right direction in my eyes and should be hitting their stride soon.
While a young team like the Cincinnati Reds has already caught fire in recent weeks, I want to focus primarily on teams with higher expectations coming into the year that have to get going soon.
Without focusing too much on a particular player or aspect of the team, let's look at teams that have improved in recent games as a whole or in at least a few areas. These teams have shown improvement but haven't quite put it together for long stretches yet. But they should get there soon.
I still believe these teams are capable of making the playoffs and potentially even making a serious run in some cases. We've seen plenty of teams take average or below-average starts to the year and turn that into playoff runs in recent history. These teams could be the next ones.
San Diego Padres
We've been saying, "when is it gonna click", all year with the Padres. I think now is finally the time.
San Diego currently has a .714 team OPS, which is tied for 19th in the league with Miami right now. However, they're at a .755 mark over the past month and have the fifth-best mark at .809 in the last 15 days. The offense is starting to click.
The top of this order was expected to be the best in the league and while it has definitely disappointed to this point, it's coming together. Manny Machado is beginning to look much more like himself in recent games and Fernando Tatis Jr. looks better as time goes on and he's quietly hitting for a lot of power. Meanwhile, Juan Soto has continued to be a star.
They've gotten back on track in multiple ways as it's not just one facet skewing their improving team numbers. Their slugging percentage and on-base percentage are also both ranked fifth in the past 15 days which aligns equally with their OPS rank. They've increased their walk rates while adding more doubles and home runs than they were early in the season.
Furthermore, the discipline in this lineup has improved drastically. They rank in the middle of the pack in terms of strikeouts on the season but have struck out at the second-lowest rate in the last 15 days. The lineup is still thin and we know they're planning to add at the deadline, but it's much better than it was early in the year and that should translate to wins soon enough.
While it seems like the pitching has been mediocre, they actually rank fourth in the league with a season ERA of 3.75. Their number has improved to 3.28 in the past month which is second in all of baseball. The bullpen is expecting Robert Suarez back in the somewhat near future, which will help greatly as well. Some of their veteran arms like Yu Darvish and Joe Musgrove will most likely improve as well soon.
The team's expected win-loss record is 38-33 right now, but they're currently at 35-36. While not a huge difference, this points to a team that has been somewhat unlucky at times and can improve a lot as the season continues.
Unfortunately for the Padres, they're stuck in an incredibly tough division that features two of the hottest teams in baseball, the Diamondbacks and Giants, plus the always-dangerous Dodgers. But I still see this team as a playoff team.
The Padres have looked better lately and still sit right around .500 right now. I see a hot streak coming soon that will vault them right back into playoff contention, where they do belong despite the rough season.
Cleveland Guardians
This one may feel more circumstantial than the others, but Cleveland is playing sneaky good baseball as of late. The Guardians are now just two games back in the AL Central thanks to the wave of mediocrity that has transpired in both central divisions.
Cleveland's biggest issue all season has been an offense that has lacked any sort of power, consistency, and straight-up ability to score runs. Aside from Jose Ramirez, who is having somewhat of a down year himself, the lineup was not producing at all this year. They have a team wRC+ of just 87 with an OPS of just .678 this season.
The offense has been atrocious, but it has been much better as of late and I'm not sure that many people realize that. They've got a 99 wRC+ in the past month and it's up to 108 in the month of June. Josh Naylor has been a major catalyst for them as he's shaken off a slow start and is incredibly hot right now.
The team has always excelled in the contact department but they have done so at an elite level lately with the second-lowest team strikeout rate in baseball in June. The offense is not an elite one and they need to find a way to add power in order to win this division, but they've produced at an adequate level recently.
The pitching staff is the selling point of this roster and what will ultimately lead them to any potential success. They have a 3.88 season ERA and despite some recent struggles from their young arms, this staff is deep and has the talent to compete with almost anyone.
Triston McKenzie is sadly back on the IL after just returning recently, but they have Gavin Williams waiting in the wings if they need more help on the pitching side of things.
In essence, this team just needs the offense to keep trending in the direction they have in recent weeks. The pitching is going to be solid and the team is the only one in their division with a positive record against teams with winning records. They play up and always have which could help them get going soon and take over this division like they did down the stretch last year.
With a series against Oakland and two series against Kansas City on the horizon, it feels like time for Cleveland to get rolling with their recent uptick in offensive output.
Seattle Mariners
The Mariners feel like a similar case to the aforementioned Padres as a team stuck in fourth place in a brutal division. The Mariners had high expectations after an impressive season last year with an improving supporting cast of players joining the team.
The roster looks excellent on paper but they've remained stuck right around .500 the whole season. Despite being widely regarded as top-10 in the league before the year, the offense has been the issue for Seattle so far. The Mariners' offense ranks 24th in MLB in OPS with a .692 mark this year. They may be closer to average according to their 98 wRC+ but that number is still well below what most expected out of them.
The Sophomore slump of superstar Julio Rodriguez has been a major factor that we did not expect. While it can happen to anyone, I did not think it would to this extent with someone as special as Rodriguez. However, he's turning things around already and the entire offense is looking improved.
With a 102 wRC+ and .704 OPS in June, it's slowly getting better. The difference in numbers isn't as noticeable as the other two teams, but I still believe in this core of players.
Ty France has caught fire as of late alongside Rodriguez and Teoscar Hernandez looks like much more like the version of himself the Mariners traded for over the past month. Jose Cabellero has been an unexpected revelation as well.
The Mariners will need some production outside of these bats though as Cal Raleigh, Eugenio Suarez, Jarred Kelenic, and others have been slumping badly lately. If those three can get going again, which I believe they can, this offense becomes a scary one to face on any given day. I also wouldn't be surprised to see them add another bat sooner than later.
Maybe I'm being too optimistic but I'm really not nervous at all about a pitching staff that seems to spawn a new young starter or bullpen arm whenever they need one. Yes, the rotation has dealt with injury and underperformance in the past month especially. However, they have the talent to make up for it.
Bryce Miller's numbers look worse due to two blowup games but he's been very impressive and will remain a strong starter. George Kirby has taken another step in year two. Luis Castillo is always going to be solid and I think Logan Gilbert will improve in the coming months.
The bullpen is elite and the return of Andres Muñoz is making it even better as he's been elite.
I believe in the team and have since the beginning of the year. I really believe it's a matter of when, not if, the offense booms and this team gets right back into playoff contention regardless of their loaded division. The American League Wild Card race is going to be crazy and it could have another team in the mix soon if Seattle gets hot.
Honorable Mention: St. Louis Cardinals
I truly wanted to include the Cardinals, but they just haven't done enough yet to prove to me that they can actually turn this thing around.
They continue to just find a way to lose baseball games that they should be winning. Somehow, their run differential is barely negative, which indicates they're better than the record suggests. This team could definitely get back into things but they've got more work to do than the others mentioned.