Analysis
The Angels Need To Stay Aggressive To Build a Winning Team for Ohtani
Top prospect Zach Neto's recent promotion was a good sign that the Angels are committed to building a winning team around their superstars.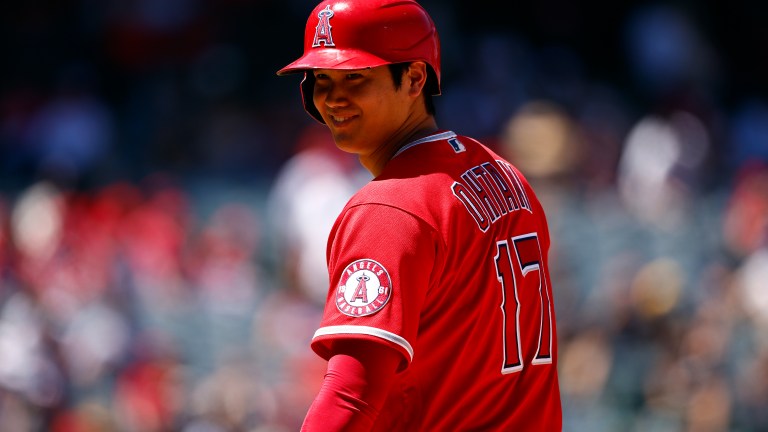 Fanbases across the league love to pick on the Angels for not having more success during Mike Trout's prime and since Shohei Ohtani's arrival. "Two of the best players and nothing to show for it." Yes, those critics are right, and on the surface, it appears to be a simple matter of underperformance – from the roster to the front office.
The Angels' path to producing disappointing season after disappointing season has had a different formula than most of their counterparts in the standings. They actually spend and have a top-10 payroll in baseball. They have added free agents such as Anthony Rendon, Justin Upton, Albert Pujols, a long list of pitchers, and of course Ohtani. You can't say they are not trying.
Maybe that's the most frustrating part. The front office has added and traded to construct a team that has looked playoff-worthy most years, only to be disappointed in the end. Their Achilles heel has been injuries in some years and lack of pitching in others. It's been contracts that did not work out and managers who did not fit well. The list goes on. Well, 2023 is the most important year yet, and the front office knows it.
Since signing with the team in 2018, Shohei Ohtani has been everything the Angels could have wished for and more. A Rookie of the Year, an MVP, a two-time All-Star, and a Silver Slugger who has also finished top five in Cy Young voting. He's a video game glitch in real life. There's nothing on a baseball field this guy can't do.
Not only has he impacted the team's ability to win, he's impacted the entire fanbase. Fans from across the world tune into Angels games and make the trip from overseas to watch him play.
Away stadiums are filled with Ohtani jerseys and camera flashes each time he takes the field. There's no telling the financial impact he's had on the Angels franchise. And he could be gone in four short months.
Losing a truly generational player would be absolutely devastating, especially if he walks in free agency. Ohtani is eligible to hit the open market for the first time after this season, and there's no telling how much money he will get – and he'll be worth every penny.
The Angels' best chance of keeping Ohtani would be to prove postseason success is possible with this team, and the front office knows that. Expect the Angels to be aggressive, and borderline desperate, to improve the team throughout the year.
As of April 25, the Angels are sitting at 11-12, good for third place in the division. Houston and Seattle have struggled compared to expectations, while Texas has jumped out to a first-place start. While it's still early, we have already seen the first aggressive move indicating the Angels front office has no patience for mediocrity. The team sent down veteran David Fletcher, who they not so long ago signed to an extension, and promoted 2022 first-round pick Zach Neto.
Shortstop has been a hole on this team for more than a couple of seasons. Fletcher doesn't impact the game enough, and Neto has a floor that exceeds Fletcher's average to above-average output. Neto, Just Baseball's #27 prospect, is uber talented and offers a plus hit tool with power. Still, the Angels making Neto the first player from the 2022 draft to reach the majors, less than 50 games into his professional career, shows urgency from the front office. They were not going to wait around, so they made the first move they could, an internal move. With few upgrades waiting in the minors, what moves can we expect to see next?
This lineup with Trout and Ohtani could still use another bat. Hunter Renfroe has been a nice addition to the lineup and has hit well to start the year. Gio Urshela has added value by playing multiple positions and making enough contact to be productive despite lacking power. Brandon Drury has reverted back to the player we saw in the first 400 games of his career instead of the guy he was in 92 games with Cincinnati last season. Sure, Jared Walsh will come back soon, but I would not rely on him to add the power this team so desperately needs. Anthony Rendon hasn't shown the ability, or health, to add pop when needed. Too many players in this lineup do not pose a threat to pitchers.
Ohtani has, of course, been phenomenal atop the rotation. Free agent Tyler Anderson is off to a cold start along with José Suarez, while Reid Detmers has yet to show the breakout stuff that was promised all winter. A top three of Ohtani, Patrick Sandoval, and Tyler Anderson is…good. Detmers and Griffin Canning as a #4/#5 can be… enough. I don't think starting pitching will be this team's top target, but an upgrade is not out of the question. Is "good" and "enough" going to be competitive against the Astros and Mariners?
The bullpen has some good arms, but what team couldn't use an upgrade in the 'pen? Right now, José Quijada has served in the closer's role, and he was great until a massive blowup on Monday. I doubt you want to rely on Quijada to fill that role the entire year.
All of this to say, the Angels need to improve their roster if they want to have a chance of convincing Ohtani to stay. I know that, you know that, they know that. Sure, the offseason would have been a better time to do so, but here we are.
Making big league trades this early in the season is rare, but we have seen it before. The Rays and Brewers worked an early season trade for Willy Adames in 2021, and that type of aggressive move might be needed in Los Angeles. Waiting until the deadline could be too late.
The first move could be the inevitable trade of Jo Adell. At 24 years old and with an impressive track record in the minors, Adell could net the Angels a piece to help them today. Perhaps a high-leverage bullpen arm, a power bat for the lineup, or an upgrade to the rotation if you package him with another player. The Angels trading Adell seems like a matter of when, not if, and is probably best for both parties.
I wouldn't say it's impossible to see a deal involving a young player on the roster like Reid Detmers. With a farm system that is not flooded with high-end talent, you have to get creative in order to add proven veterans who can truly impact your win total. It's not likely, but a player with a high ceiling and years of control could bring back a true difference-maker. A high-risk trade to take the Angels over the top could be in the cards.
Adding more players early and aggressively, via trades or call-ups, will help the front office understand if this thing is going to work. Fans and players have waited too long to see the Angels put together a playoff run. Trout's prime is not going to last forever, and Ohtani can leave in a blink of an eye. He is the most impactful player in baseball, and it's worth it for the Angels to make every attempt to win this season, even if it's risky.
Because if Ohtani leaves, so will the fans' last hopes.