Analysis
Morning Metrics: June 26, 2021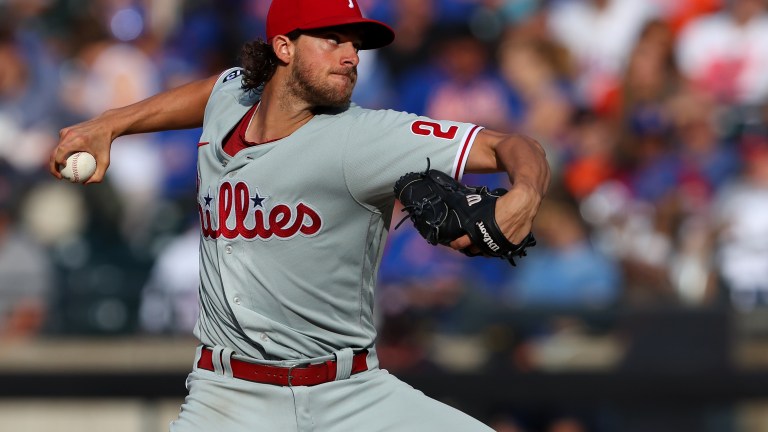 Numbers of the Night
Hardest Hit Ball: For the second night in a row, the hardest hit ball happens to be the farthest hit ball as Shohei Ohtani hit a ball 453 feet off the catwalk in right field at Tropicana Park. It was 116.1 MPH off the bat, which is Ohtani's third batted ball over 116 MPH and his 20th over 110 MPH, which ranks 6th in the MLB.
Top Play: The top play of the evening may have also been the biggest blunder. With the Red Sox leading 4-3 in the top of the 4th inning and Gio Urshela on second with nobody out. Miguel Andujar punched a ground ball single into RF and Phil Nevin waved Urshela around third as Hunter Renfroe, who has one of the biggest arms in the league, fielded the ball and fired home to easily get Urshela at the plate. It was an incredible throw from Renfroe that may have saved the game. The Yankees win probability fell from 45% to 38% on this play alone and the Red Sox went on to win 5-3.
Urshela is a well below average runner. He has a sprint speed of 25.6 ft/second and 27 ft/second is MLB average. Phil Nevin should have been aware of the arm ability that Renfroe possesses and held a slow Urshela at third. Tom Tango's run expectancy matrix shows that with a runner on first and third with no outs, an average of 1.78 runs will score, but a runner on first with one out yields on average only .5 runs. The only scenario in which Nevin should have sent Urshela is if he could have jogged to home and been safe. There was no reason to run into an out with Clint Frazier and then the top of the order coming to bat.
Nightly Rundown
Fernando Tatis Jr. crushed three home runs totaling 1,188 feet of distance traveled. It was the ninth three homer game of the season already. Let's take a look at total distance traveled in those games.
| | |
| --- | --- |
| Player | Total Distance |
| Jesse Winker 6/6 | 1255 FT |
| Ryan McMahon 4/6 | 1247 FT |
| Jesse Winker 5/21 | 1243 FT |
| Miguel Sano 5/18 | 1202 FT |
| Vlad Guerrero Jr. 4/27 | 1999 FT |
| Fernando Tatis Jr. 6/25 | 1188 FT |
| J.D. Martinez 4/11 | 1184 FT |
| Ryan Mountcastle 6/19 | 1181 FT |
| Kyle Schwarber 6/20 | 1171 FT |
Tatis Jr's total distance traveled pales in comparison to some of the other three homer nights, but Tatis rarely feels slighted after a dinger. He's averaging 418 feet on home runs, which is third in the league behind Jorge Soler (427 ft) and the Yerminator himself, Yermin Mercedes (436ft). Five of eight players with three homer games rank in the top 25 in average home run distance and six of eight rank in the top 25 in average exit-velo, which does not seem like a coincidence. Lesson to all the kids out there, hit the ball hard and good things will happen.
Pitcher of the Night – Aaron Nola
Pitching line – 7IP, 12K, BB, 2H, 0ER, 18 whiffs
Nola tied Tom Seaver's consecutive strikeout record after punching out ten Mets in a row in game one of yesterday's double-header. That's another level of filthy and it was much needed after giving up six runs to the Giants in his last start. Nola earned 50% whiffs on his curve and changeup and was painting the edges with his four-seamer. This is the Aaron Nola we all know and love. Coming into the season I had Nola as a top ten starting pitcher, but he's really disappointed. Coming into this start his ERA stood at 4.22 with a 3.64 FIP. Nola is still getting plenty of whiffs and I am confident in a bounce back second half from the Phillies ace. Well, I guess he has to reclaim his title as Phillies ace now that Zack Wheeler is dealing day in and day out.
Hitter of the Night – Garrett Cooper
Batting line – 3-4, 2 2B, HR, BB, 4 R, 3 RBI
Of course, Tatis was the stand-out hitter of the night, but he already got his own section at the top of this article, so lets give Garrett Cooper some love. Cooper stepped back into the three hole after almost a three week absence with a full head of steam and reinvigorated a Marlins lineup that has been limited to five runs over their last four games. The Marlins went on to win 11-2 over the Nationals. Cooper has been a very underrated commodity for the Marlins the last three seasons. After posting a 111 wRC+ in 2019, Cooper broke out in the shortened 2020 season with a .283 average and .500 slg and 134 wRC+. So far this season, Cooper is hitting only .248 with a .394 slg and 107 wRC+, but performances like this will get him on the right track in no time.
Morning Metrics Highlight Reel
Check out the highlight video with every clip mentioned above in the link below!