Analysis
MLB's Best Changeups
A well executed changeup is the hardest pitch to hit in baseball and these pitchers prove it.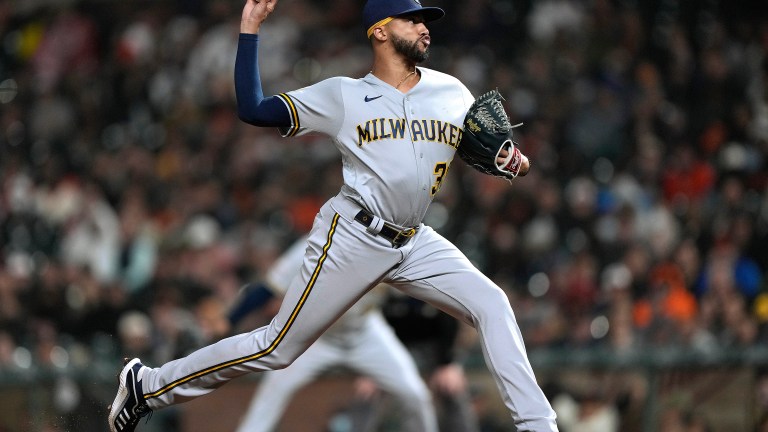 With Aram Leighton releasing an article chronicling Max Meyer's new changeup, I decided to compile a list of the best changeups in baseball today. While often an afterthought, changeups are quickly becoming a favorite selection for pitchers looking for weak contact and whiffs, especially when paired with elite four-seam fastballs. Below are five of my favorite changeups in baseball today.
Devin Williams – Milwaukee Brewers
I don't know whether it's witchcraft, sorcery, or alien technology, but Devin Williams' changeup, nicknamed the "Airbender", is something of a higher power. We think of changeups as pitches that do not spin, which allows for increased drop and decreased velocity, but he defies everything we know about the pitch.
The average MLB changeup is thrown at 85 MPH with 1750 RPM of spin rate, meaning it makes roughly 14 rotations on its way to home plate. Williams' changeup on the other hand, spins at 2800 RPM and makes more than 22 revolutions from release, making it the highest spinning changeup in baseball. From the view of his release below, the pitch is better classified as a modern day screwball or a slider in reverse.
The cherry on top is he uses it more than 60% of pitches, making it one of the most valuable offerings in baseball. Hitters mustered just a .136 average and whiffed on nearly half of swings and if he continues this dominance, it would not be outlandish to consider his changeup to be one of the best we've ever seen.
Luis Castillo – Cincinnati Reds
Making one of the best hitters in baseball, Ronald Acuña Jr., spin like a top after a whiff shows just how deceptive Luis Castillo's changeup is, and mixed with a fastball that hits triple digits, it's nearly unhittable.
Since 2019, Castillo has thrown 2,309 changeups while allowing just 12 home runs and inducing poor contact on 70% of batted balls. Castillo hit a rough patch at the beginning of last season, due to a decrease in velocity, but with his velocity back in the high 90's, 2022 has the potential to be an career year for him.
Patrick Sandoval – Los Angeles Angels
For the most part, the best changeups are complements of elite fastballs, but in the case of Patrick Sandoval, his fastball is well below league average and he's learned to live with that. Going into the 2021 season, he committed to a changeup first approach, increasing its usage from 23% to 30%.
For pitchers with more than 100 changeups thrown, Sandoval's ranked first in whiff rate with 51% of swings making contact with only air particles. What sets it apart is not the movement or velocity, but rather the precision for locating it on the outside corner at will. If a hitter decides to cheat on the changeup away, Sandoval can counter with a back foot wipeout slider, so it's a lose-lose opportunity for hitters.
If he can make adjustments to his fastball, 2022 could prove to be a breakout year for him.
Julio Urías – Los Angeles Dodgers
Urías, a flyball pitcher through and through, leans on his changeup to get ground balls on command. His third offering, behind a fastball and curveball, got batters to put the ball on the ground on 60% of batted balls last season, while not allowing even a single home run against the pitch.
Among pitchers with more than 100 changeups thrown, Urías ranked 14th in wOBA against last year, limiting opposing hitters to a 26% hard hit rate. With three plus pitches in his repertoire, there is potential for Urías to cement himself as an ace and contend for a Cy Young award in 2022.
Lucas Giolito – Chicago White Sox
Last, but certainly not least, the king of the high changeup himself, Lucas Giolito. That's right, Giolito is a bit unorthodox in his practice of throwing high changeups. He asserts that it tunnels well with his fastball that is thrown at the top of the zone with high frequency.
Whether or not you're a believer in the high change philosophy, it's clear that Giolito's changeup is among the best in baseball, and he even throws it low in the zone, as seen below on a K of Teoscar Hernandez.
Giolito struggled with command in the first half of last season, but really got comfortable with his arm path in the second half, leading to a stellar 2.65 ERA down the stretch. Expect more table dropping changeups that held hitters to a .218 average and .245 expected wOBA. The best is yet to come from the 27-year-old righty.