Analysis
MLB Playoff Contenders: Help Is On the Way
The MLB Trade Deadline is rapidly approaching, but some teams may make their biggest additions from the injured list.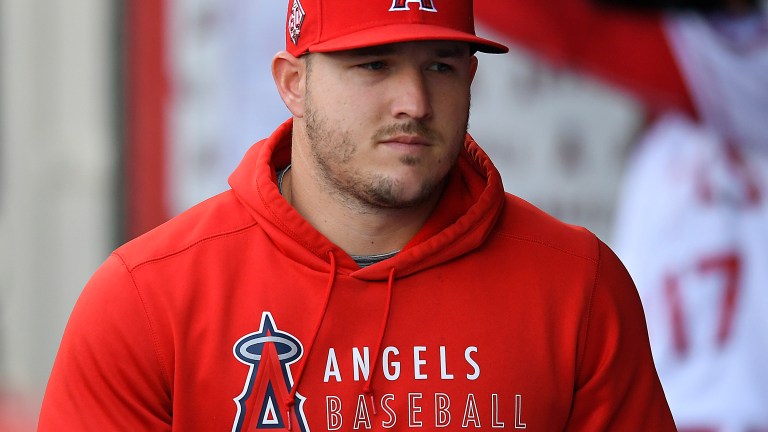 Major League Baseball is in the middle of one of the biggest injury epidemics it's faced in decades. 294 players are currently on the injured list, excluding players on the Covid list. That's enough to fill out 11 full rosters, and is almost 10 players per team. As we approach the trade deadline, teams will be gearing up for playoff pushes, but some teams will bring star talent back from the injured list like the Angels with Mike Trout and the Red Sox with Chris Sale. I identify six teams with star players on the mend and how big of an impact their return can make for their teams playoff and even World Series chances.
Angels: Mike Trout and Anthony Rendon
Before going down with a right calf strain on May 18, Trout accumulated 2.3 WAR in 36 games, which ranked first in baseball. 193 wRC+, which ranked third in baseball at the time of injury. Trout was possibly on his way to having one of the best seasons of his career. As he gears up for a return to the Angels, who are 10.5 games back of the division and 7.5 back of the Wild Card, it begs the question if Trout's presence can get the Angels back in the playoff race.
Steamer and ZiPS, two commonly used projection systems, have Mike Trout being worth 2.5-2.7 WAR over 50 games upon his return. Projection systems tend to be very conservative, so it is not out of the realm of possibility that Trout could be worth 3-4 WAR. Unfortunately for the Angels, the lone impact Trout brings may not be enough to get them back in the playoff race, but the combined addition of a healthy Anthony Rendon could do the trick.
Rendon has hobbled his way through the season thus far and it has affected his stat line. Having recently suffered a setback in recovery from a hamstring injury, Rendon is question mark to return to form for the Angels. From 2017-2019 , Rendon ranks 10th in wRC+ at 145 and accumulated over 6 WAR in each season. When healthy, Rendon is one of the best players in baseball, so the combined impact of Trout and Rendon could be enough to get the Angels back in contention. Let's just hope it's not too little too late.
Red Sox: Chris Sale
It's easy to forget that Chris Sale is about to return from Tommy John surgery as the Red Sox have not struggles much in his absence, sitting in first place at 60-38. In his second and most recent rehab start at Double-A Portland, Sale went 3.2 innings scoreless with six strikeouts. It was an encouraging day for Sox fans as Sale was up to 98 MPH per Trackman, with sharp break on his sliders.
Red Sox fans can breathe a slight sigh of relief as Sale looks to be in peak form. From 2017-2019, Sale led starters in strikeout rate, xFIP, and FIP and was eighth in ERA. Chris Sale was arguably the best pitcher on the planet during that stretch and as the Red Sox prepare to make a World Series run, they will be ecstatic to get their ace back on the mound. Nate Eovaldi is currently fourth in pitching WAR with a 3.57 ERA and him and Sale will form a two-headed monster at the top of the Red Sox rotation.
White Sox: Luis Robert and Eloy Jimenez
Luis Robert went on the IL with a grade 3 hip flexor strain on May 2, but it appears Robert will be returning sometime in August as he begins a rehab assignment at High-A Winston-Salem. Eloy Jimenez is even closer to a return to the White Sox and has been rehabbing at Triple-A Charlotte.
The hard hitting outfielder slugged 45 homers and a 123 wRC+ over 730 plate appearances in 2019 and 2020. Robert was off to a hot start at the plate this season hitting .316 through 103 plate appearances and was on the top of many Rookie of the Year lists. Robert is one of the best defensive center fielders in the league as he saved 8 runs in 2020, which ranked third among center fielders behind Kevin Kiermaier and Byron Buxton.
The White Sox have been lucky to replace Robert with two plus defenders (Billy Hamilton and Adam Engel) in centerfield, but the boost in production from Robert's bat will be massive. Between the two stars, the White Sox could be adding 3-4 wins to their team from a WAR standpoint. The White Sox are poised for a World Series run with the seventh best team pitching ERA in the league and second best wRC+. Add Robert and Jimenez to the equation, and there may not be a better team in baseball.
Dodgers: Corey Seager
Gavin Lux went on the IL with a hamstring injury on Monday, which has forced the Dodgers to play Max Muncy at second and Chris Taylor at short while slotting Albert Pujols, Zach McKinstry and Matt Beaty into the everyday lineup. Seager, who is a lifetime .290 hitter with a 130 wRC+, will provide an instant boost offensive boost to the Dodgers lineup that is already the fourth best offense according to wRC+.
Vegas Insider still gives the Dodgers the best odds of winning the World Series at +375. FiveThirtyEight gives the Dodgers a 23% chance to win the World Series, ahead of the Astros at 15% and the White Sox at 10%. Over 29 games in spring training, Corey Seager hit eight homers with a 1.251 OPS. The slightest replication of those numbers would give the Dodgers supreme confidence in their World Series chances heading into August after going 10-7 with a +43 run differential in July.
Mets: Carlos Carrasco
Francisco Lindor had Mets fans thinking World Series after Steve Cohen went all-in by trading for the star shortstop and shortly after extending him to a 10-year, $341 million deal. Lindor struggled at the plate to begin the year, but since June 1, Lindor has a 129 wRC+ and an .827 OPS, along with great defense. Unfortunately, Lindor's momentum was cut off after going down with an oblique injury. That's a big blow to the Mets, but Lindor should return in the coming weeks along with Carlos Carrasco, the other big piece of the winter trade with the Indians.
Carrasco hasn't yet made his Mets debut as he recovers from a torn hamstring, but is reportedly close to making it back. He pitched well in a rehab start in High-A, but struggled in his rehab start in Triple-A and the Mets may want to see him refine his stuff before adding him to the big league rotation. Carrasco will be a huge addition to the squad after losing Jacob deGrom to the IL once again with forearm soreness. In 12 starts in 2020, Carrasco produced a 2.91 ERA and 1.5 WAR. Steamer projects Carrasco's ERA to be 3.19 over eight starts to end the year with 1.0 WAR, which could possibly be in the difference in the Mets winning or losing the division in a packed NL East.
Yankees: Luis Severino and Corey Kluber
On May 19th, Corey Kluber threw the 12th no-hitter in Yankees history. On May 25th, Kluber left his start after three innings and headed to the IL with a shoulder injury. Kluber is inching back to a return and has already begun throwing bullpen sessions. It was a tough blow for the Yankees as Kluber had a 3.04 ERA through 10 starts and their pitching depth behind Kluber and AL Cy Young favorite, Cole, has really failed to make an impact. Jameson Taillon and Domingo German have ERA's over 4.50 and Jordyn Montgomery has a 4.18 ERA. The Yankees desperately need a starting pitcher to step up and take control of the number two role.
Luis Severino filled the number two role perfectly for the Yankees in 2017 and 2018 combining for a 3.18 ERA and a 22.6% walk-strikeout rate, which ranked 13th and eighth respectively. It's no secret that Severino was an elite starter, but is two seasons removed from stepping on a big league mound due to Tommy John surgery and a groin aggravation on his first rehab stint this year.
The Yankees are currently nine games back of the Red Sox for first place in the AL East, but are still within reach of the wild card at 4.5 games out. The Yankees have a chance to get themselves back in contention, but that hope largely hinges on the health of Kluber and Severino. The Yankees will likely make a move or two as well over the next week, but it will be futile if the aforementioned two arms cannot contribute this year