Analysis
MLB Draft Grades for All 30 Teams
From early reaches to late-round steals, here's how each team fared in the 2023 MLB Draft.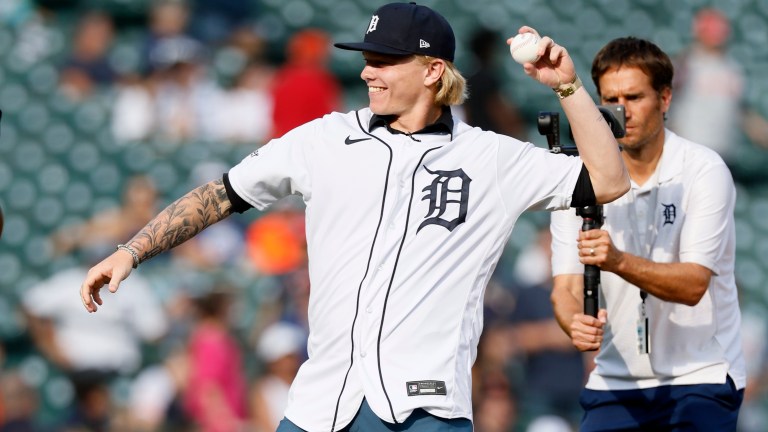 The signing period for 2023 MLB Draft selections has come and gone, and after some late holdouts finally put pen-to-paper (Minnesota's Walker Jenkins and Baltimore's Jackson Baumeister), all 30 teams' respective classes are officially final. Our team at Just Baseball dove into each team's newly-chosen crop of talent to determine how successfully each organization maneuvered the 20-round draft in early July.
Each contributing author has their initials next to their respective write-ups. Aram Leighton (AL) and Jack McMullen (JM) sprayed their thoughts across the board, while Ryan Miller (RM) handled the NL Central, Rhys White (RW) took care of the NL West, and Jared Perkins (JP) and Colby Olson (CO) contributed for the Royals and Red Sox.
AL East
Baltimore Orioles (9 Hitters, 13 Pitchers)
First Five Picks: 1(17): Enrique Bradfield Jr. (OF, Vanderbilt), 2(53): Mac Horvath (OF, North Carolina), CB-B(63): Jackson Baumeister (RHP, Florida State), 3(86): Kiefer Lord (RHP, Washington), 3(100): Tavian Josenberger (OF, Arkansas)
After a string of immense success at the top of the draft in recent years, we're quick to give Baltimore and Director of Draft Operations Brad Ciolek the benefit of the doubt with their top selections. But, taking Vanderbilt outfielder Enrique Bradfield Jr. with their first pick felt a little odd after a season that seemingly fell short of massive expectations in Nashville.
This is where they've feasted, however; college stars at national powerhouses have worked for them over recent years (see Oregon State catcher Adley Rutschman and Arkansas outfielder Heston Kjerstad). Bradfield started a stretch of the Orioles selecting 15 straight college players, as 19 of their 22 selections in total came from four-year institutions.
While Mac Horvath has the makings of a future big league outfielder and Jackson Baumeister and Kiefer Lord are plus-stuff college arms, Baltimore did well in the latter half of the draft as well, selecting LSU pitchers Blake Money and Riley Cooper as well as Texas right-hander Tanner Witt in the 18th round, who had first round pedigree out of high school. – JM
GRADE: B
Boston Red Sox (10 Hitters, 12 Pitchers)
First Five Picks: 1(14): Kyle Teel (C, Virginia), 2(50): Nazzan Zanetello (SS, Christian Brothers College HS (MO), 3(83): Antonio Anderson (SS, North Atlanta HS (GA), 4(115): Matt Duffy (RHP, Canisius), 4C(132): Kristian Campbell (SS, Georgia Tech)
The Red Sox didn't expect Kyle Teel, a potential top 5 pick, to be available with the 14th overall pick, so they jumped on the rare opportunity and filled a major hole in the system by drafting the best catcher in the draft.
From there, it was status quo for Chaim Bloom and Amateur Scouting Director Devin Pearson, who definitely have a type, as they selected two high-upside high school infielders with their second and third picks.
With their first three picks likely going over slot, the Red Sox had to shave costs and selected 12 straight college players, including 8 college arms with a focus on pitchability over stuff. The Red Sox were willing to sacrifice on upside in the later rounds to jump on Teel, Zanetello and Anderson, and after drafting Roman Anthony with their comp pick last year, it's easy to trust their direction in the 2023 draft. – CO
GRADE: B+
New York Yankees (7 Hitters, 10 Pitchers, 1 Two-Way Player)
First Five Picks: 1(26): George Lombard Jr. (SS, Gulliver Prep School (FL), 3(97): Kyle Carr (LHP, Palomar College), 4(129): Roc Riggio (2B, Oklahoma State), 6(192): Cade Smith (RHP, Mississippi State), 7(222): Kiko Romero (1B, Arizona)
From a draft capital standpoint, the Yankees were pretty strapped, only owning two picks in the top 100 selections giving them the second smallest bonus pool to work with. Despite the limited budget, they went overslot with a prep shortstop from South Florida in George Lombard Jr.
Lombard Jr. saw his draft stock rise quickly as the summer approached, showcasing gains in both the speed and power department. Son of former big leaguer George Lombard, the Yankees clearly were sold on the upward trajectory paired with bloodlines.
Chasing college power with the picks of Roc Riggio (4th round), Kiko Romero (7th round) and Jared Wagner (9th round) the Yankees clearly coveted cheaper four-year options with strong underlying data. Given that their hands were tied relative to other teams, the Yankees made out alright with a high risk/high upside first round pick and some college bats that have enough pop to outperform their draft position if they can hit enough. – AL
GRADE: B-
Tampa Bay Rays (7 Hitters, 14 Pitchers)
First Five Picks: 1(19): Brayden Taylor (SS, TCU), CB-A(31): Adrian Santana (SS, Doral Academy (FL), 2(55): Colton Ledbetter (OF, Mississippi State), 3(88): Tre' Morgan (1B, LSU), 4(120): Hunter Haas (SS, Texas A&M)
Much of the word around the Rays prior to the draft was that they were looking most closely at high school prospects with the 19th pick, but when a bat like Brayden Taylor falls in your lap, sometimes you have to pivot. Taylor was one of my favorite bats in the draft with a swing that has shades of Christian Yelich.
They got their prep infielder at pick No. 31 in South Florida native Adrian Santana who is cut from a similar cloth to Taylor Walls, but with louder tools and then snagged another college bat with strong underlying data when they grabbed Colton Ledbetter with their third selection. Tre' Morgan has intriguing tools at the plate and then the Rays chased arms with picks 5 to 20. The Rays made out great in this one. – AL
GRADE: A-
Toronto Blue Jays (9 Hitters, 10 Pitchers)
First Five Picks: 1(20): Arjun Nimmala (SS, Strawberry Crest HS (FL)), 3(89): Juaron Watts-Brown (RHP, Oklahoma State), 4(121): Landen Maroudis (RHP, Calvary Christian HS (FL), 5(157): Connor O'Halloran (LHP, Michigan), 6(184): Jace Bohrofen (OF, Arkansas)
The opportunity to grab the most talented prep shortstop in the draft at No. 20 was too good to pass up for Director of Amateur Scouting Shane Farrell and the Blue Jays. Even more, Toronto managed to secure Arjun Nimmala's signature at $750,000 under slot value, freeing up space to ink prep right-hander Landen Maroudis for nearly triple his $547,000 slot value in the fourth round ($1.5 million).
Aside from taking two high schoolers with their first three picks, Toronto went college-heavy, taking 15 college players in their 19 selections. The college crop was headlined by Oklahoma State arm and Long Beach State transfer Juaron Watts-Brown, who struck out 124 hitters in 82.1 IP (13.6 K/9) with the Cowboys this spring. – JM
GRADE: A-
AL Central
Chicago White Sox (10 Hitters, 10 Pitchers)
First Five Picks: 1(15): Jacob Gonzalez (SS, Ole Miss), 2(51): Grant Taylor (RHP, LSU), 3(84): Seth Keener (RHP, Wake Forest), 4(116): Calvin Harris (C, Ole Miss), 5(152): Christian Oppor (LHP, Gulf Coast CC)
In a vacuum, the White Sox made a pick at No. 15 that may be a bit capped in Ole Miss shortstop Jacob Gonzalez. As our Aram Leighton put it in Just Baseball's Mock Draft 2.0, Gonzalez leaves a bit to be desired in the power department, placing an even greater emphasis on his bat-to-ball skills and defensive prowess.
However, Chicago saved roughly $600,000 with Gonzalez signing under slot, allowing them to overslot both fifth round fireballer Christian Oppor out of Gulf Coast CC by $150,000 and seventh round pick George Wolkow, an outfielder from suburban Chicagoland, by over $750,000 thanks to some other moving pieces. Other notable selections in the later rounds were Stanford leadoff man Eddie Park in the eighth round and Oregon speedster Rikuu Nishida in the 11th round. – JM
GRADE: B
Cleveland Guardians (9 Hitters, 12 Pitchers)
First Five Picks: 1(23): Ralphy Velasquez (C, Huntington Beach HS (CA), 2(58): Alex Clemmey (LHP, Bishop Hendricken School (RI), CB-B(62): Andrew Walters (RHP, Miami), 3(93): C.J. Kayfus (OF, Miami), 4(125): Cooper Ingle (C, Clemson)
The Guardians have a well-documented type, both on the hill and at the plate. In pitchers, Cleveland looks to grab pitchability-oriented college arms and work with them to have their pure stuff tick up even more (see Shane Bieber, Gavin Williams, Tanner Bibee, and Logan Allen, to name a few). In hitters, they tend to identify bat-to-ball oriented center fielders and shortstops in both the draft and in International Free Agency, and their litany of riches will help take them to the promised land (see Steven Kwan, Will Brennan, Brayan Rocchio, and Angel Martinez, to name a few).
However, Scouting Director Scott Barnsby and his team have started to identify hitters that buck their trend in the draft. They found a power bat they loved last year in James Madison outfielder Chase DeLauter, who's hitting .488 with a 1.292 OPS in 11 High-A games this season.
This year, the gem was California high school masher Ralphy Velazquez, who they took 23rd overall. They went back to the high school well with their second round pick in Rhode Island prep arm Alex Clemmey, a 6'6″ left-hander whose high spin fastball had been up to 99 MPH this spring. The remainder of their picks in the first nine rounds were college products, but for a team with a "type," it seems like they deviated from their typical mold to grab two excellent prep talents in the top 60. – JM
GRADE: A
Detroit Tigers (11 Hitters, 10 Pitchers)
First Five Picks: 1(3): Max Clark (OF, Franklin Community HS (IN)), CB-A(37): Kevin McGonigle (SS, Monsignor Bonner HS (PA)), 2(45): Max Anderson (2B, Nebraska), 3(76): Paul Wilson (LHP, Lakeridge HS (OR)), 4(107): Carson Rucker (3B, Goodpasture Christian School (TN))
The surprise of the draft came early, when Detroit selected Indiana high schooler Max Clark with the third overall pick. The Tigers felt like a shoe-in to take Florida outfielder Wyatt Langford or LSU outfielder Dylan Crews, depending on which of the two was still on the board. Instead, they went for the savings by signing Clark for over $600,000 under the $8.34 million slot value allotted to the third overall pick.
This move, along with underslotting Nebraska infielder Max Anderson by nearly $500,000, freed up the space to take Tennessee prep shortstop Carson Rucker in the fourth round and presumably pry Monsignor Bonner HS shortstop Kevin McGonigle away from his commitment to Auburn after taking him 37th overall.
They also spent after the first 10 rounds concluded, signing Alabama shortstop Jim Jarvis in the 11th and paying a hefty sum for Georgia high school arm Andrew Dunford in the 12th round. While they showcased their creativity around the board, Scott Harris and Tigers missed a blatant opportunity to add a top-20 prospect in baseball to a relatively weak system. – JM
GRADE: C-
Kansas City Royals (9 Hitters, 11 Pitchers, 1 Two-Way Player)
First Five Picks: 1(8): Blake Mitchell (C, Sinton HS (TX)), 2(44): Blake Wolters (RHP, Mahomet-Seymour HS (IL)), CB-B(66): Carson Roccaforte (OF, Louisiana-Lafayette), 3(75): Hiro Wyatt (RHP, Staples HS(CT)), 4(106): Hunter Owen (LHP, Vanderbilt)
After having one of the safest and most effective drafts in 2022, Danny Ontiveros and the Kansas City Royals took a complete 180 going high-risk, high-reward this year. The Royals riskiest move was taking a prep catcher in Blake Mitchell in the first round. On top of Mitchell, the Royals took two prep pitchers in their first four picks adding to the risk.
Taking risk doesn't necessarily mean there was a lack of draft strategy or the draft was bad. For a farm system lacking "superstar" upside, taking potential high-risk, high-reward type players was hopefully a way to add more ceiling to the system. If the risk ends up paying off, you could see a significant improvement the the Royals farm. – JP
GRADE: B-
Minnesota Twins (6 Hitters, 15 Pitchers)
First Five Picks: 1(5): Walker Jenkins (OF, South Brunswick HS (NC)), CB-A(34): Charlee Soto (RHP, Reborn Christian Academy (FL)), 2(49): Luke Keaschall (2B, Arizona State), 3(82): Brandon Winokur (OF, Edison HS (CA)), 4(114): Tanner Hall (RHP, Southern Miss)
Scouting Director Sean Johnson was given a gift when Walker Jenkins fell into Minnesota's lap at five, and they didn't try to get cute at all. The Twins drafted the best high schooler in the draft, who has potential for 40 home run upside. At 34, they also didn't blink, taking south Florida high school arm Charlee Soto. A big arm at 6'5″, 210 pounds, Soto is up to 98 MPH with his fastball and has a slider and splitter than can both develop into bona fide out-getters at the Major League level.
Soto started a pitcher-heavy draft for Minnesota, later headlined by Southern Miss Friday starter Tanner Hall in the fourth round and All-Name Team nominee Paulshawn Pasqualotto out of Cal Berkeley in the 12th round. Three of their six hitters drafted came in their first four picks, with Luke Keaschall from Arizona State signing for $250,000 under slot in the second round and likely overslotting California high schooler outfielder Brandon Winokur in the third. – JM
GRADE: B+
AL West
Houston Astros (12 Hitters, 8 Pitchers)
First Five Picks: 1(28): Brice Matthews (SS, Nebraska), 2(61): Alonzo Tredwell (RHP, UCLA), 3(99): Jake Bloss (RHP, Georgetown), 4(131): Cam Fisher (OF, UNC Charlotte), 5(164): Chase Jaworsky (SS, Rock Canyon HS (CO))
Houston has long been considered an excellent developer of talent acquired either via the draft or by International Free Agency. This season, they stuck to their recent strategy of taking a college bat with their first selection, which they've done with each of their past four first round picks (Houston lost their first round pick in both 2020 and 2021 due to their sign stealing issue in 2017). Nebraska shortstop Brice Matthews seems to fit the mold of a one-year breakout, posting an OPS in the mid-.800's over his first two years in Lincoln before a 1.204 OPS showing this year. However, the Astros did secure a 20 home run/20 stolen base threat for $400,000 under slot value.
Two college pitchers followed in UCLA right-hander Alonzo Tredwell and Big East Pitcher of the Year Jake Bloss out of Georgetown. All eight pitchers selected were college arms, which seems like it fits the idea of what the Astros are best at; developing pitchers through each step of their system (starting with the academy in the Dominican Republic), and identifying bats in the draft. – JM
GRADE: C+
Los Angeles Angels (10 Hitters, 9 Pitchers)
First Five Picks: 1(11): Nolan Schanuel (1B, Florida Atlantic), 3(79): Alberto Rios (3B, Stanford), 4(111): Joe Redfield (OF, Sam Houston), 5(147): Chris Clark (RHP, Harvard), 6(174): Camden Minacci (RHP, Wake Forest)
Two of the most prolific college mashers in America are now in LA Angels threads, much like Campbell's Zach Neto and Auburn's Sonny DiChiara from a year ago. Neto has exponentially more defensive ability than the other three, but FAU's Nolan Schanuel and Stanford's Alberto Rios both brought out the stick this spring, with Schanuel posting a .447/.615/.868 slash line with 71 walks and just 14 strikeouts in 59 games with the Owls. Rios, the Pac-12 Player of the Year, slashed .384/.485/.707 with 18 homers and 73 driven in this season in Palo Alto. Schanuel signed for exact slot value at $5.25 million, while the Angels ended up saving about $50,000 on Rios in the third round.
Eight of LA's first nine picks were college athletes, with the lone high school in Pottsboro (TX) right-hander Barrett Kent signing for nearly 5x his slot value in the eighth round (Kent signed for $997,500 as opposed to his $205,500 slot value). A sentimental pick came near the end of the draft as well, when Scouting Director Tim McIlvaine selected Halos reliever Ben Joyce's twin brother, Zach, in the 14th round. The Angels know what they need: proximity. And, they've been attacking that for the last several years. – JM
GRADE: B-
Oakland Athletics (10 Hitters, 11 Pitchers)
First Five Picks: 1(6): Jacob Wilson (SS, Grand Canyon), CB-A(39): Myles Naylor (3B, St. Joan of Arc Catholic Secondary School (ON)), 2(41): Ryan Lasko (OF, Rutgers), 3(72): Steven Echavarria (RHP, Millburn HS (NJ)), 4(103): Cole Miller (RHP, Newbury Park HS (CA))
Jacob Wilson going to the A's at No. 6 was a head-scratcher to start, until we saw what he signed for. By saving over $1 million on the hit tool-oriented Wilson and $500,000 on Rutgers outfielder Ryan Lasko, Oakland managed to snag New Jersey high school right-hander Steven Echavarria in the third round for $3 million. Echavarria features a mid-90s four-seamer, a low-90s two-seamer, and two unique breaking balls to give him an advanced mix at such a young age.
Oakland may have found a middle round steal in Oral Roberts outfielder Jonah Cox. Cox, who helped lead his ORU side all the way to Omaha this spring after playing his previous two years at the JuCo level, slashed .412/.470/.646 (1.116 OPS) with 35 XBH and 28 stolen bases in 66 games.
While Oakland did make solid moves between the margins, taking Wilson sixth felt like a serious reach for a player with capped ceiling concerns. Wilson will truly need to hit .320 to provide ample value at the Major League level, given his minimal impact. – JM
GRADE: B–
Seattle Mariners (12 Hitters, 10 Pitchers)
First Five Picks: 1(22): Colt Emerson (SS, John Glenn HS (OH)), PPI(29): Jonny Farmelo (OF, Westfield HS (VA)), CB-A(30): Tai Peete (SS, Trinity Christian School (GA)), 2(57): Ben Williamson (3B, William & Mary), 3(92): Teddy McGraw (RHP, Wake Forest)
The Mariners were put in an incredibly unique position in this year's draft, having been given the first ever Player Promotion Incentive (PPI) pick for having Julio Rodriguez up on Opening Day and him winning the AL Rookie of the Year. They stacked their first three picks, taking three high schoolers: Ohio shortstop Colt Emerson at No. 22, Virginia outfielder Jonny Farmelo at No. 29, and Georgia shortstop Tai Peete at No. 30.
Emerson, an All-State wide receiver in high school, was still 17 years old at time of selection. The young prepster has immense defensive ability at third base, and hammered the ball with Team USA this past summer. Farmelo has borderline elite speed and the ability to play center field at an incredibly high level. Peete is a larger shortstop that has been clocked at 95 MPH on the mound, as he has power to dream on at the plate.
Seattle took a flyer on Wake Forest right-hander Teddy McGraw in the third, who had been sitting in the mid-to-high 90s in the fall and looked like the Saturday starter behind Rhett Lowder for the No. 1 team in the country before undergoing his second UCL reconstruction since 2019. Louisville Friday starter Ryan Hawks also fell to the Mariners in the eighth round, projecting as a high-floor arm that could make his way into the back of a big league rotation. – JM
GRADE: A
Texas Rangers (5 Hitters, 13 Pitchers)
First Five Picks: 1(4): Wyatt Langford (OF, Florida), 4(108): Skylar Hales (RHP, Santa Clara), 5(144): Alejandro Rosario (RHP, Miami), 6(171): Caden Scarborough (RHP, Harmony HS (FL)), 7(201): Izack Tiger (RHP, Butler County CC)
Scouting Director Kip Fagg and the Rangers had just one selection in the first 100 picks, and they didn't overthink it. In no world did Texas believe that Florida outfielder Wyatt Langford would fall to them at No. 4, but once Pittsburgh took Paul Skenes first and the Tigers reached for Max Clark at No. 3, a top-20 prospect in baseball with legitimate 40-homer upside fell right into their laps.
After a long layoff, Texas took Santa Clara right-hander Skylar Hales in the fourth round, who sits 97-99 with his heater and could be a quick riser in the system as a high-leverage bullpen arm. The Rangers are taking a chance with their third pick in Miami right-hander Alejandro Rosario, who punched out 11 hitters-per-nine this year with the Hurricanes but owns a 6.47 ERA through three seasons as a full-time starter in the ACC. Texas is playing a quantity game with this class by taking 13 pitchers in 18 picks, but this draft was built around their present at No. 4. – JM
GRADE: C
NL East
Atlanta Braves (9 Hitters, 12 Pitchers)
First Five Picks: 1(24): Hurston Waldrep (RHP, Florida), 2(59): Drue Hackenberg (RHP, Virginia Tech), 2C(70): Cade Kuehler (RHP, Campbell), 3(94): Sabin Ceballos (SS, Oregon), 4(126): Garrett Baumann (RHP, Hagerty HS (FL))
Atlanta took the "slider" of the first round in Florida right-hander Hurston Waldrep, whose pure stuff was among the best in the class but his overall control issues hampered his draft stock. This spring, Waldrep showcased a high-90s heater and a demonic split-change, but his 5.0 BB/9 and 12 home runs allowed drove his ERA up to 4.16 and his WHIP just shy of 1.40.
They saved roughly $250,000 on Waldrep, which they immediately allocated to draft-eligible sophomore Drue Hackenberg out of Virginia Tech. Their first three picks were college arms, with Hackenberg being a ground ball-oriented arm and Cade Keuhler out of Campbell having a data darling fastball. Scouting Director Ronit Shah spread the money out around the rest of the first 10 rounds, underslotting Oregon catcher Sabin Ceballos in the third round to overslot Hagerty HS (FL) right-hander Garrett Baumann in the fourth. While the Braves have mastered identifying immense talent after the first round (ex: Michael Harris II and Spencer Strider), there wasn't a "wow" pick that jumped off the tracker. – JM
GRADE: C
Miami Marlins (6 Hitters, 14 Pitchers, 1 Two-Way Player)
First Five Picks: 1(10): Noble Meyer (RHP, Jesuit HS (OR), CB-A(35): Thomas White (LHP, Phillips Academy (MA), 2(47): Kemp Alderman (OF, Ole Miss), 3(78): Brock Vradenburg (1B, Michigan State), 4(110): Emmett Olson (LHP, Nebraska)
While it would've been nice to see the Marlins grab a college bat, there is probably no organization in baseball with a wider gap in its ability to develop pitching versus hitting. Marlins Director of Scouting D.J. Svhilik has had little to show for his last couple draft classes and perhaps there was some pressure to get it right this time around.
The Marlins leaned into their strength by taking the best prep arm in the draft in Meyer and the best southpaw in White. Both have major upside with fastballs that can reach the upper 90s and great feel for their secondaries. Given the state of the farm, there's a case that the two are the Marlins top prospects the second the ink dries.
Even with the first two picks being arms, the Marlins did not totally abandon the quest for offensive help. Kim Ng and Svhilik swung for the fences in the second round with Kemp Alderman, an outfielder from Ole Miss who boasts 80 grade power, but some hit tool questions.
They also went with a bat-heavy profile in Brock Vradenburg with the next selection, a guy who put up fantastic numbers at Michigan State but is likely limited to first base and is still working to consistently tap into his power in games. Another intriguing arm to watch with some upside is Andrew Lindsey (5th round).
Assuming the Marlins do what they do best (develop arms) with their top two picks and one of Alderman or Vradenburg can translate into pro ball, this could easily be Svhilik's best draft. – AL
GRADE: B+
New York Mets (7 Hitters, 15 Pitchers, 1 Two-Way Player)
First Five Picks: 1(32): Colin Houck (SS, Parkview HS (GA), 2(56): Brandon Sproat (RHP, Florida), 3(91): Nolan McLean (TWP, Oklahoma State), 3(101): Kade Morris (RHP, Nevada), 4(123): Wyatt Hudepohl (RHP, UNC Charlotte)
The Mets were fortunate to have prep shortstop Colin Houck fall to them at pick No. 32, a player that we did not believe would be available outside of the first 30 picks thanks to his above average tools across the board.
Clearly, there's something the team really likes about Brandon Sproat, taking him for the second consecutive year. To be fair, there's plenty to like if you look beyond the stat line. His fastball sits 95-97 mph, touching triple-digits and he has a great feel for a changeup along with an above average slider. It's all about the command for Sproat, but he boasts as much upside as any arm the Mets have.
They went boom or bust with two-way prospect Nolan McLean out of Oklahoma State, but extreme hit tool concerns and a big arm with more in the tank have him looking more like a pitcher than a true two-way prospect. There's a fair amount of upside to dream on with the arm, but I'm not quite sure he is a third round talent pitching wise.
Snagging a pair of relatively intriguing prep shortstops in A.J. Ewing and Boston Baro in the middle rounds helped balance out a draft class that was relatively college-arm heavy. – AL
GRADE: B
Philadelphia Phillies (10 Hitters, 8 Pitchers)
First Five Picks: 1(27): Aidan Miller (SS, J.W. Mitchell HS (FL), 3(98): Devin Saltiban (SS, Hilo HS (HI)), 4(130): TayShaun Walton (OF, IMG Academy (FL), 6(193): George Klassen (RHP, Minnesota), 7(223): Jake Eddington (RHP, Missouri State)
Around pick No. 20, we began wondering if Arkansas head coach Dave Van Horn managed to lure his prized possession of this recruiting class to campus in Fayetteville. Instead, the Phillies ponied up and snagged Florida high school third baseman Aidan Miller for $103,000 over slot value at No. 27. Miller started a stretch of three high schoolers taken with the Phils' first three picks, followed by Hawaii prep outfielder Devin Saltiban and IMG Academy outfielder Tayshaun Walton. While Miller's calling card is massive pop, Saltiban excels in the bat-to-ball department and Walton has big man juice out of a big man frame. College arms followed with the next two picks, and they only took one more high schooler after Walton, but the Phillies added three young bats to their stable of recent high school draftees in Justin Crawford, Andrew Painter, and Mick Abel. – JM
GRADE: B+
Washington Nationals (9 Hitters, 11 Pitchers)
First Five Picks: 1(2): Dylan Crews (OF, LSU), 2(40): Yohandy Morales (3B, Miami), 3(71): Travis Sykora (RHP, Round Rock HS (TX), 4(102): Andrew Pinckney (OF, Alabama), 5(138): Marcus Brown (SS, Oklahoma State)
It's hard to argue against a draft in which a team snags the top overall prospect in Dylan Crews out of LSU along with another college bat that was seen as a first round talent in Yohandy Morales from Miami. Crews instantly will become a top 10 prospect in the game when the ink dries while Morales gives the Nationals a much-needed infield bat alongside Brady House. Swing and miss concerns caused Morales to slip, but most evaluators would have had his draft floor higher than pick No. 40.
If that wasn't enough, the Nats also snagged another top 40 prospect in the draft with their third selection of Travis Sykora and shelled out more than twice the slot value to sign him ($2.6 million). The prep righty can reach 101 mph with his fastball with a wipeout slider.
Given the fact that they had to overslot Morales and Crews will not be discounted either, the Mike Rizzo had to go more than $100k underslot on Pickney and Brown who were reaches at their selections as well as punt on several of the teams subsequent picks with $20k signing bonuses for picks six through ten. It might be a top heavy draft class, but that's just fine when you can add three borderline first round talents. – AL
GRADE: A
NL Central
Chicago Cubs (11 Hitters, 9 Pitchers)
First Five Picks: 1(13): Matt Shaw (SS, Maryland), 2C(68): Jaxon Wiggins (RHP, Arkansas), 3(81): Josh Rivera (SS, Florida), 4(113): Will Sanders (RHP, South Carolina), 5(149): Michael Carico (C, Davidson)
The Cubs have prioritized prep talent early in past drafts, but this year they failed to select a high schooler until the sixth round. This could be for a couple of different reasons, but the primary could just be talent they like being available. Chicago could also be looking at their competitive window being sooner than later and wanting to select some players that may be closer to the majors.
First-rounder Matt Shaw is as well-rounded as they come and is a candidate to move quickly through Chicago's system, given the production is there. There is a possibility that Shaw ends up off shortstop, but the exciting mix of power and hit should bode well for the Cubs.
For the next couple of selections, Chicago got a pair of interesting college arms in Jaxon Wiggins and Will Sanders, who granted may have some questions, but are solid projects. In the third, they selected Florida shortstop Josh Rivera on a senior sign, someone who hadn't had much of a track record of hitting before his big fourth year. – RM
GRADE: B
Cincinnati Reds (8 Hitters, 12 Pitchers, 1 Two-Way Player)
First Five Picks: 1(7): Rhett Lowder (RHP, Wake Forest), CB-A(38): Ty Floyd (RHP, LSU), 2(43): Sammy Stafura (SS, Walter Panas HS (NY)), 3(74): Hunter Hollan (LHP, Arkansas), 4(105): Cole Schoenwetter (RHP, San Marcos HS (CA))
The Reds got their guy in Rhett Lowder, who seemed to be a lock at this spot if he was available. Of course, Cincinnati's pitching development deserves a ton of praise, and the assets they acquired in this class give them some fun projects. By the numbers, Lowder was the best arm in college baseball not named Paul Skenes, and profiles as a strike-throwing sinker/slider/change-up combination.
LSU's Ty Floyd raised his stock with good performances in the postseason for the Tigers and is a data darling of sorts. With a big fastball and some solid secondaries, the Reds could turn him into a really intriguing arm. Both Hunter Holland and Cole Schoenwetter are terrific value picks for where they were selected as well.
New York prep infielder Sammy Stafura's name was thrown around even in the back end of the first, but the Reds were able to get a pretty exciting player in the third round. A well-rounded set of tools, Stafura has as much upside as maybe any of the high schoolers picked in the back end of the first, with good speed and a lock to stick at short. – RM
GRADE: A
Milwaukee Brewers (5 Hitters, 16 Pitchers)
First Five Picks: 1(18): Brock Wilken (3B, Wake Forest), CB-A(33): Josh Knoth (RHP, Patchogue Medford HS (NY)), 2(54): Mike Boeve (3B, Nebraska-Omaha), 3(87): Eric Bitonti (SS, Aquinas HS (CA)), 4(119): Jason Woodward (RHP, Florida Gulf Coast)
Brock Wilken to Milwaukee always seemed like a pretty good fit, even leading into the draft, as a power-hitting corner infielder with the chance to hit 30+ bombs in a hitter-friendly American Family Field. Even if Wilken ends up at first, granted the swing-and-miss is under control, he could turn out to be one of the better bats taken in the first round.
Maybe the most impressive was Milwaukee's next few selections, getting a ton of high-upside talent both on the mound and in the lineup. To start, Josh Knoth's name had been thrown around a ton as having as much helium as anyone in the class and is just 17. Eric Bitonti has a loud set of tools, including big raw power to go with a 6-foot-4 frame and the ability to stick at short. Another intriguing player is Mike Boeve, who has been regarded as a very high-quality pure hitter but lacks a position on the diamond. – RM
GRADE: B
Pittsburgh Pirates (7 Hitters, 14 Pitchers)
First Five Picks: 1(1): Paul Skenes (RHP, LSU), 2(42): Mitch Jebb (SS, Michigan State), CB-B(67): Zander Mueth (RHP, Belleville East HS (IL)), 3(73): Garret Forrester (3B, Oregon State), 4(104): Carlson Reed (RHP, West Virginia)
Despite all the talks of an under-slot deal at one, the Pirates still went with their best player available in LSU phenom Paul Skenes. Of course, to their benefit, they were able to save some money with Skenes, but not as much as the idea of a Max Clark or Wyatt Langford. The Pirates have prioritized college hitting early in drafts recently and were able to land another high-quality bat in Michigan State's Mitch Jebb. Jebb, who for what it's worth may be a top pure hitter in this college class, has produced on every stage and has a chance to turn into a Brendan Donovan type of player.
Pittsburgh used some of their savings from their first two selections to land prep righty Zander Mueth, an advanced 6-foot-6 arm with a good bit of upside, who required to be signed away from school. For the rest of the Bucs' class, Ben Cherington and his team prioritized college pitching, building depth for a position player group that will be competitive in the years to come. However, the Pirates left over $1 million in slot money untouched, which far exceeded the next most frugal team. There was more room to reach, and the Pirates were financially conservative in the later rounds. – RM
GRADE: B+
St. Louis Cardinals (10 Hitters, 9 Pitchers)
First Five Picks: 1(21): Chase Davis (OF, Arizona), 3(90): Travis Honeyman (OF, Boston College), 4(122): Quinn Mathews (LHP, Stanford), 5(158): Zach Levenson (OF, Miami), 6(185): Jason Savacool (RHP, Maryland)
The Cardinals were put in a unique position coming into this draft, having just the 21st and 90th overall picks in the first hundred selections. They made the most of it, however, selecting Arizona outfielder Chase Davis with their first selection. Coming into draft night, Davis was being floated as a possibility to go as high as within the top-15 on some sort of under-slot deal. St. Louis has to be thrilled to get him, as Davis may end up being one of the biggest impact bats selected in this draft.
With the 90th overall selection, the Cards took college outfielder Travis Honeyman, who has a strong well-rounded toolset with a good bit of impact ability and athleticism in his frame. For a player development machine like the Cardinals, Honeyman is a terrific fit due to his high upside if everything clicks.
The rest of St. Louis' draft is very college heavy, building a good bit of depth both on the mound and in the field. Stanford lefty Quinn Mathews has always been highly regarded and profiles well as a future southpaw for a Cards' rotation. – RM
GRADE: B+
NL West
Arizona Diamondbacks (6 Hitters, 15 Pitchers)
First Five Picks: 1(12): Tommy Troy (SS, Stanford), 2(48): Gino Groover (3B, NC State), CB-B(64): Caden Grice (LHP, Clemson), 3(80): Jack Hurley (OF, Virginia Tech), 4(112): Grayson Hitt (LHP, Alabama)
The Diamondbacks absolutely killed the draft. Getting Tommy Troy where they did presented itself as a nice value, and they even got him underslot. He might not be a shortstop, but he can really hit and shows solid power. He hit 17 home runs in his final season at Stanford. He has some defensive versatility as well. He has lined up at third base, second base,and even center field in his professional career. There are some parallels here to another Stanford Cardinal, Nico Hoerner,given his offensive profile and solid defense with some speed.
The DBacks followed him up with a trio of college performers: Gino Groover, Caden Grice, and Jack Hurley. Groover and Hurley, in particular, were good value selections, and both provide depth in terms of position players for this organization.
Grice is an intriguing prospect because he was a two-way player at Clemson but now appears to be exclusively focused onpitching in the Diamondbacks organization. He has a fastball that sits in the mid-90s and a wipeout slider. He will now solely focus on pitching, which could lead to a significant improvement in an organization that has recently excelled in pitching development. The fall-back is a reliable left-handed reliever if his command never improves.
All but one of the Dbacks' selections were from college, so this is a class that should progress rapidly and potentially yield returns sooner than others. This is one of the best drafts as they seemed to be in best player available mode early and often. – RW
GRADE: A
Colorado Rockies (7 Hitters, 14 Pitchers)
First Five Picks: 1(9): Chase Dollander (RHP, Tennessee), 2(46): Sean Sullivan (LHP, Wake Forest), CB-B(65): Cole Carrigg (C, San Diego State), 3(77): Jack Mahoney (RHP, South Carolina), 4(109): Isaiah Coupet (LHP, Ohio State)
The Rockies understand that the best method to entice pitchers to come and pitch in Coors Field is by selecting them in the draft. Can you blame pitchers for not wanting to go there? They started their draft with Chase Dollander, who had some consistency issues this past year, but he turned that into a solid payday with the Rockies. You almost have to feel bad for Dollander because there are some serious questions about whether Colorado can address his issues with command and consistency. Before this year, he was widely viewed as a top-tier pitcher who could consistently throw in the upper 90's with a devastating slider and a solid changeup. If he can regain that form, the Rockies may have found someone who can somewhat tame Coors. Poor guy, I've heard that Denver is beautiful during this time of year.
The majority of their draft was focused on pitching. I mean, two-thirds of their selections were pitchers. I do like Cole Carrigg, who was selected with their Competitive Balance-B pick. He is versatile and capable of playing multiple positions, including catcher. He is an exceptional athlete and even stood out in the draft combine, demonstrating a bit more power.
This draft seemed like a desperate attempt to address a specific need, which is widely frowned upon in Major League Baseball (MLB). The team prioritized pitching and catching in this draft, with 17 out of their 21 selections being players for the battery (pitchers and catchers). I understand the Rockies drafting pitchers, but choosing so many catchers was an interesting choice. You have to grade the Rockies on a curve. – RW
GRADE: C
Los Angeles Dodgers (8 Hitters, 13 Pitchers, 1 Football Player)
First Five Picks: 1(36): Kendall George (OF, Atascocita HS (TX)), 2(60): Jake Gelof (3B, Virginia), 3(95): Brady Smith (RHP, Grainger HS (TN)), 4(127): Wyatt Crowell (LHP, Florida State), 4C(136): Dylan Campbell (OF, Texas)
Things didn't seem to go the Dodgers' way, and it seems as though they had to make a pivot. Kendall George is a good choice, but the position at which they drafted him seems a bit perplexing. He did get well below slot, and he does have game-breaking speed. If he can add power and hit, then the Dodgers might have something here. Gelof is a power over hit guy with some questions about where he will fit in the infield. After making those two selections, they appeared to go after pitchers with intriguing qualities. Brady Smith has a good curveball, throws in the mid-90s, and is a talented athlete on the mound. The Dodgers do well with that archetype of pitcher.
It is difficult to trash the Dodgers too harshly because they are one of the best teams in the business when it comes todrafting and developing players. Just this draft seems a bit unusual and out of place considering the Dodgers' track record. Rumors has it that they were ready to draft Thomas White (a great last name), but he was chosen by the Marlins a pick before. Ultimately, I may end up looking foolish when this draft class produces several regular players in the big leagues. However, at the moment, this draft feels underwhelming and disappointing. D.J. Uiagaeleli can't be worse at baseball than he is as a quarterback, can he? – RW
GRADE: C-
San Diego Padres (7 Hitters, 10 Pitchers, 1 Two-Way Player)
First Five Picks: 1(25): Dillon Head (OF, Homewood-Flossmoor HS (IL)), 3(96): J.D. Gonzalez (C, Anita Otero Hernandez HS (PR)), 4(128): Homer Bush Jr. (OF, Grand Canyon), 6(191): Jay Beshears (2B, Duke), 7(221): Tucker Musgrove (TWP, University of Mobile)
The Padres stuck to their usual strategy of selecting high school players early and often. Dillon Head may be one of the fastest players to emerge from the draft in recent years. It is easy 80 speed, just the power is a complete projection. The Padres excel in developing talented prospects, and Head should be no exception. This is an Enrique Bradfield starter kit, and their profiles are eerily similar. Therefore, it is a gamble that he will reach that level with a few years of professional coaching. If power doesn't come, then we are hoping for a career similar to Billy Hamilton's from Head.
The Padres then went underslot with their next pick, selecting J.D., a catcher from Puerto Rico. Gonzalez. He fits into a system with a top 10 prospect in catcher Ethan Salas, who is younger than J.D. And in Single-A. Gonzalez draws rave reviews for his ability to catch, and there is some offensive upside. I do like Homer Bush Jr. (great name), even if he is a slap-and-dash hitter who needs to focus on hitting the ball with more elevation.
This is a typical strategy employed by AJ Preller, where he prioritizes selecting high school prospects early in the draftand backfill the lower levels of the minor leagues with college players. The main focus of this draft will be Head and if someone else performs exceptionally well, it will be beneficial for a shallow system due to graduations and trades. -RW
GRADE: B-
San Francisco Giants (12 Hitters, 8 Pitchers, 1 Two-Way Player)
First Five Picks: 1(16): Bryce Eldridge (TWP, James Madison HS (VA)), 2(52): Walker Martin (SS, Eaton HS (CO)), 2C(69): Joe Whitman (LHP, Kent State), 3(85): Cole Foster (SS, Auburn), 4(117): Maui Ahuna (SS, Tennessee)
Interestingly enough, the Giants announced Bryce Elderidge as a pitcher, but they are going to use him as a two-way player, which should be interesting to see him both pitch and catch. I prefer him as a hitter, but what do I know. As a pitcher, he throws in the mid-90s with a solid slider. There is more potential for him as a pitcher, and perhaps when they stop two-waying himand have him focus on one, he will excel. As a hitter, he appears to have the potential for 25-30 home runs, utilizing his massive frame to generate impressive power. However, he may be limited to playing as a first baseman. This is the second consecutive time they have drafted a two-way player in the first round. Last year's first-roundpick was Reggie Crawford, who is being carefully managed. They did get Elderidge for under slot, and they used some of their savings on Walker Martin.
The only criticisms of Martin are that he is older for the draft and that he played in Colorado, two factors beyond hiscontrol. What Martin does control is his ability to hit and hit with power. He is a phenomenal acquisition for the Giants, and I am a huge fan. At the time of writing, Maui Ahuna hasn't signed, but he's always involved in something strange. Let's not forget that he couldn't play early in the season due to a transfer snafu.
This is a good draft by the Giants as they need a new influx of talent. Many of their promising prospects have matriculated up to the major leagues and made a significant impact on the team. – RW
GRADE: B