Analysis
MLB All-Swag Team
Welcome to the All-Swag Team, a collection of some of baseball's most fun and exciting players.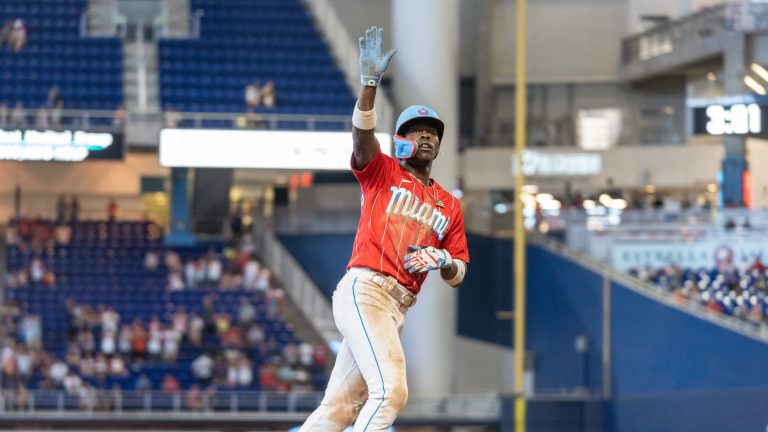 Of the four major sports in the United States, baseball has always seemed to be a little behind football and basketball when it comes to swag. The connection to the proverbial culture has always seemed stronger with basketball and football. Why is this the case?
As a baseball fan, it has long felt as if there are more unwritten rules than actual rules. Instead of embracing the personalities of players, the game has tried to silence them and tell them to play "the right way." That has been changing for the better recently.
Think about the players the NFL has had, like Deion Sanders, Cam Newton, and Terrell Owens, to name a few. The NBA has had J.R. Smith, Jason Williams, Allen Iverson and others. When it comes to Major League Baseball, the biggest name that comes to mind is Ken Griffey Jr., but we now have plenty of players who are expressive and play with swagger.
As a fan of the game, I have long been drawn to players that play with a certain flair and swagger, and this All-Swag team reflects that. This team is designed to be made up of players that are unapologetically themselves. They play with flair and personality while also carrying themselves with a level of swagger on and off the field.
If you feel like there is a player that should be here that isn't, let me know on Twitter and we can hash it out! With that said, let's get into it!
Catcher
William Contreras – Milwaukee Brewers
Catcher may be the least drippy position at the moment. There are not a lot of catchers that carry themselves with that "I am that dude" aura. With that said, William Contreras certainly meets the criteria for this list.
For one, Contreras is one of the better catchers in baseball. You have to be good to have swag – what is the point of swag if you aren't good? People loved the way Baker Mayfield carried himself until he started losing. Contreras has a World Series ring and hits nukes to go along with his swag.
He has also been known to throw out a runner or two.
However, the biggest reason that Contreras is on this list is the drip. Give my boy a follow on Instagram @williamcontreras42 because he has some fire fits. The shoe game is good too; not the best, but it is solid. This is what did it for me, the red suit on Christmas goes crazy!
First Base
Josh Naylor – Cleveland Guardians
Despite playing in Cleveland, Naylor made his presence known last postseason. With his infamous rock the baby celebration against the Yankees last season he stirred up a lot of buzz. It seriously had a lot of potential, but they couldn't win the series. Had the Guardians won, it could be up there with Damian Lillard waving goodbye to the Thunder. Nonetheless, it was noticed.
Beyond the rocking of the baby, Naylor has some serious pimp jobs to his name as well.
Naylor is unapologetically himself both on and off the field. He brings an intensity and infectious energy to the field every night. Go check the Instagram @jaynaylor10 for solid shoe game and some tough fits.
Second Base
Ozzie Albies – Atlanta Braves
Catcher and first base are not the positions that exactly ooze the most swag. We are starting to get into the positions that naturally have more flair. First up is Ozzie Albies.
No one should be a stranger to Ozzie's game. He has been turning heads and making himself known since arriving in Atlanta in 2017. He has hit more than 20 nukes in every full season that he has played thus far. Throw in a little flair on defense and you get a very entertaining player.
Oh, and I can't forget the TANKS!
Albies might also have the best personality in all of baseball. When he is at the ballpark, he is there to have fun, and that's how baseball should be!
This is what this team is all about, promoting players that are fun to watch and letting their personalities shine through.
Shortstop
Wander Franco – Tampa Bay Rays
This is possibly the toughest position to select. I would say that the crown has been passed rather recently. There will be a list of honorable mentions, and two players at the top of that list have been doing it at shortstop for a long time.
With that said, the crown for the shortstop with the most swag has been passed to Wander Franco. Not only is he one of the best shortstops in the league, but he is must-watch television.
The defensive play in the tweet above was all over Twitter after it happened. That ball flip is something that you only do if you know you are that dude. You can also see on the right that he is no stranger to bat flips either.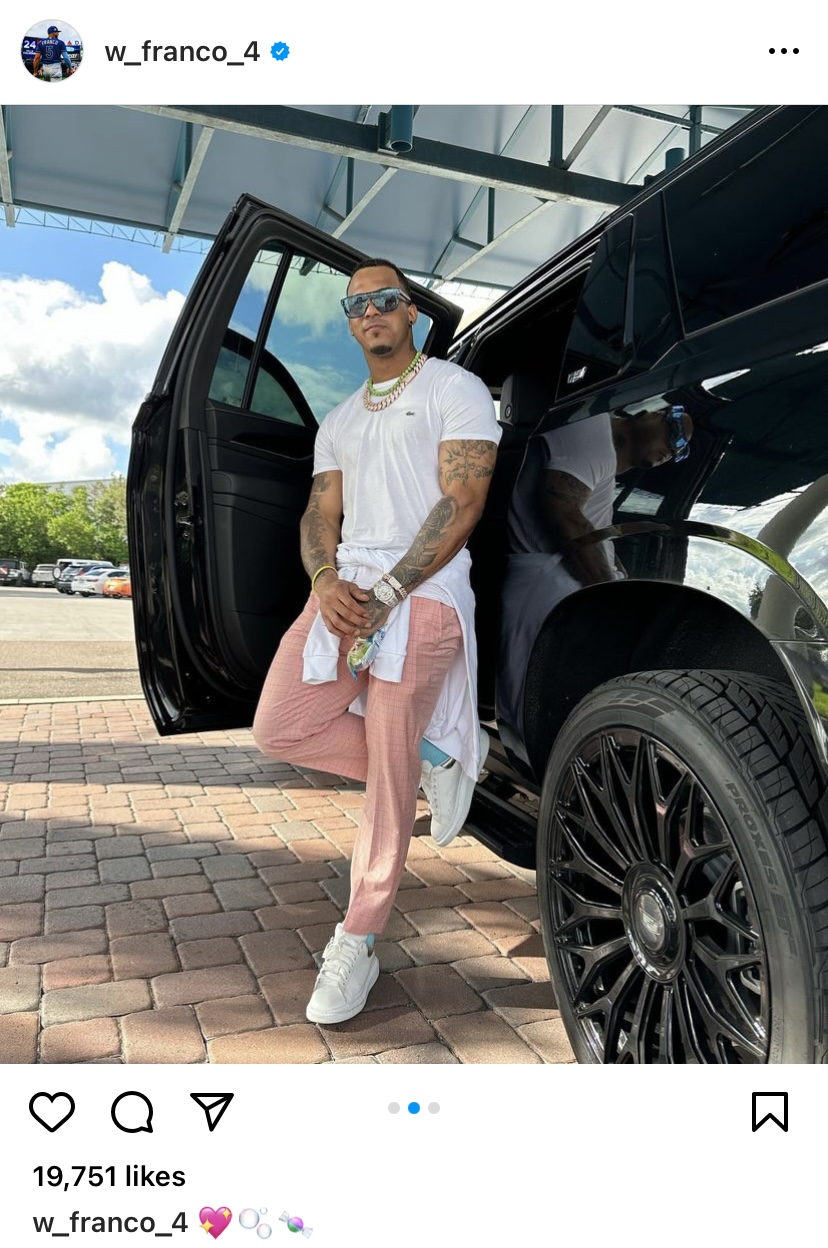 You saw that he has flair on both defense and offense, but what about off the field? My brother's drip is immaculate! The ice, the shades, the blacked out escalade, he does not miss!
The kid has the juice and is going to be one of the most exciting players in the game for the next decade.
Third Base
Elly De La Cruz – Cincinnati Reds
Elly De La Cruz may be a controversial pick here, but how could you not pick him? I know he has only played 30 games in the majors and 19 at third base, but he is him.
Stealing second, third, and home all in the same at-bat might be the biggest "I am him" moment this season. This kid is absolutely electric.
Early in a game against the Nationals, manager Dave Martinez asked for De La Cruz's bat to be checked. It was deemed legal, and later in the game, De La Cruz did what you see in the tweet below. Being 21 years old and this confident earns you a place on this team.
Joey Votto offered an incredible comp for De La Cruz recently. Vince Carter makes so much sense when you think about what Carter did in Toronto after entering the NBA. If De La Cruz is the Vince Carter of MLB, sign me up immediately. Carter was must watch television and so is De La Cruz, this kid is going to be incredible for baseball.
Right Field
Ronald Acuña Jr. – Atlanta Braves
Ronald Acuña Jr. joins his teammate Ozzie Albies on the All-Swag team. Acuña has been one of my favorite players since he came into the league. Watching him play baseball never gets old. He puts on a show every night and you know he comes with the drip. Bear with me while I overload you with home run celebrations.
Approval from the King himself for the chalk toss celebration!
Gettin' jiggy with it down in Venezuela!
The Ice Trae celly is just too cold (pun intended).
Acuña has always played with flair. He is going to pimp his home runs and celebrate loudly. He is a prime example of what baseball needs more of. The Ronald Acuña Jr.'s of the world have always been my favorite players.
Center Field
Jazz Chisholm Jr. – Miami Marlins
I know that Jazz has struggled to stay healthy as of late, but health is not necessarily part of the criteria to be on this team. From the hair, to the euro step, to some of the antics, it is hard to call Jazz anything other than entertaining.
Jazz is the type of player that is polarizing and makes you want to turn the television on. Just the way that he carries himself is with a level of swagger that not many others can match.
While I can admit the way that he plays has come back to bite him on occasion, I just love watching him play baseball.
Jazz was the 2023 MLB The Show cover athlete for a reason. He has this way of drawing you in and hooking you. I hope that we get to see a lot more of Jazz this year.
Left Field
Randy Arozarena – Tampa Bay Rays
When you hear someone say "I am him," unless they are Randy Arozarena, they are lying to you. Arozarena is the proverbial "him" that everyone is referring to.
This dude knows when the lights are the brightest and shows up every single time. I have shared a lot of tweets with videos in this article, but for Randy Arozarena, you only need one.
This is it, that's the clip. I can't even imagine being this cool.
For approximately 48 hours this man was the coldest, baddest, coolest you-know-what on the planet. He put on a legendary show at the World Baseball Classic, and the sport of baseball is eternally grateful.
Pitcher
Bobby Miller – Los Angeles Dodgers
Continuing the trend of young players on this team, introducing the man with (in my opinion) the illest drip in the league. Bobby Miller put the whole league on notice before he even stepped on an MLB field.
The drip is absolutely immaculate!
Miller has been solid in his first major league season. He has had a couple of tough starts as we head into the All-Star break, and that is okay because a 4.50 ERA is temporary (it will get better), but the drip lives forever.
TALK TO HIM NICE!
Seriously, Miller has shown a lot of promise on the mound and is going to have a lot to do with the Dodgers' success this year. Kid has some nasty stuff, tune into a start the next time you get the chance. Come for the drip and stay for the filth he throws on the mound.
Pitcher
Marcus Stroman – Chicago Cubs
Listen, anyone who steps onto the pitcher's mound with a durag on under their cap deserves a spot on this list. I love it, and I know my guy has the waves spinning under there.
There have been other players to wear a durag on the field, but none have done it quite like Stroman.
Stroman has been one of the best pitchers in baseball this year and it has been great to see. As one of the more outspoken personalities in the league, it is always nice to see him play well. You don't want to give the haters any more ammunition.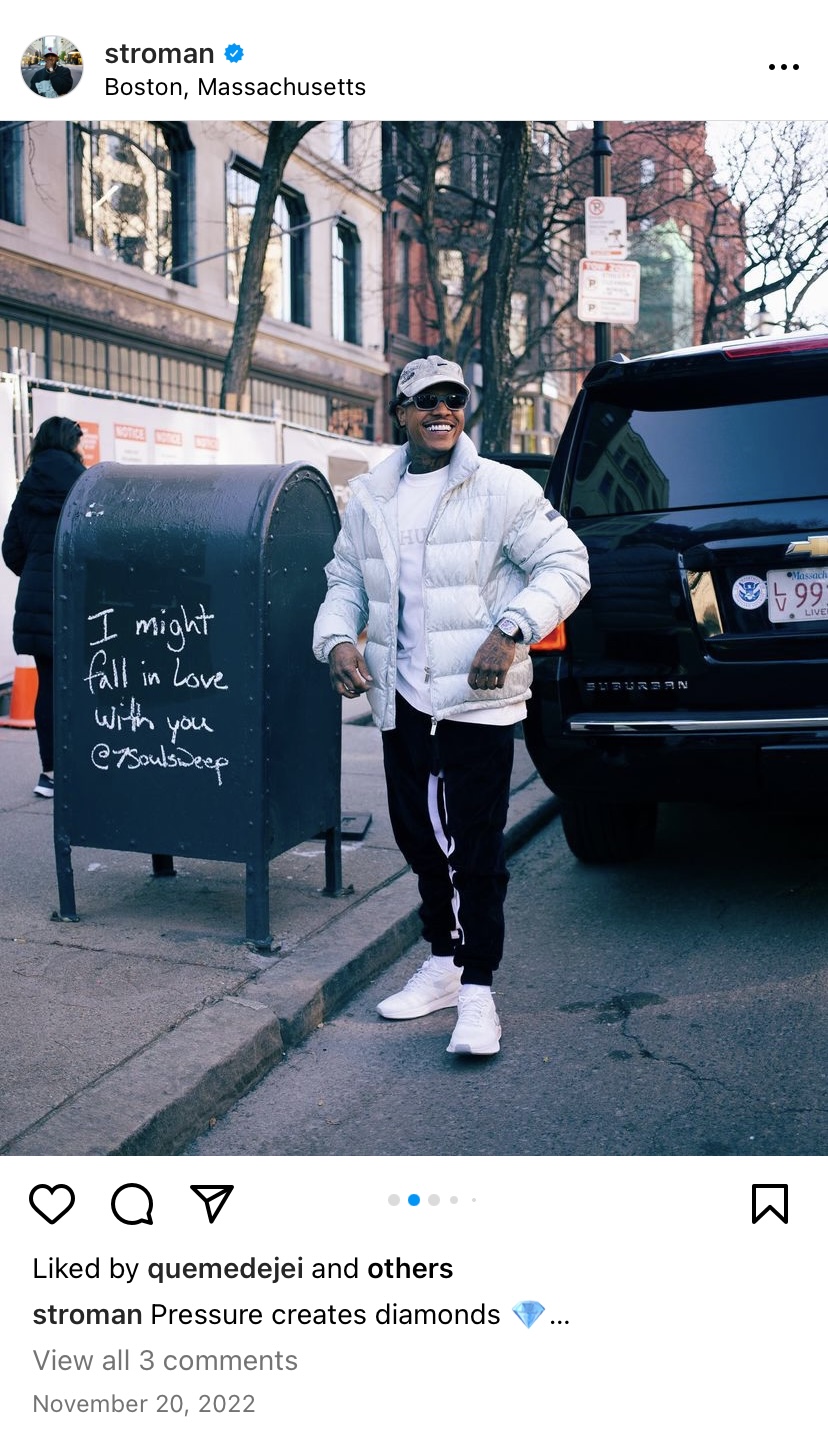 The MLB veteran is also a drip veteran. Stroman always shows out and you will never catch him slipping (peep the Richard Mille). He has been in the game for a while, and I do not expect him to leave anytime soon.
Honorable Mentions
Javy Baez – Detroit Tigers
Not too long ago Baez would have been the captain of this team. It hurts to know that we likely won't see that version of him again.
Francisco Lindor – New York Mets
I really wanted to put Lindor on the team but I just couldn't put him over Wander. Still one of the most exciting players in the league with an immense amount of swagger and flair.
Fernando Tatis Jr. – San Diego Padres
This one should go without saying. Hard not to put him on this team, the tweet below says it all.
Joc Pederson – San Francisco Giants
Similar to Randy Arozarena in the World Baseball Classic, during that Braves World Series run Joc was the coolest dude on the planet. The pearls were a statement and I loved them.