Analysis
Minnesota Twins Trade Deadline Outlook
Currently leading the AL Central, the Twins roster could use some upgrades if they want to clinch the division and make a run in October.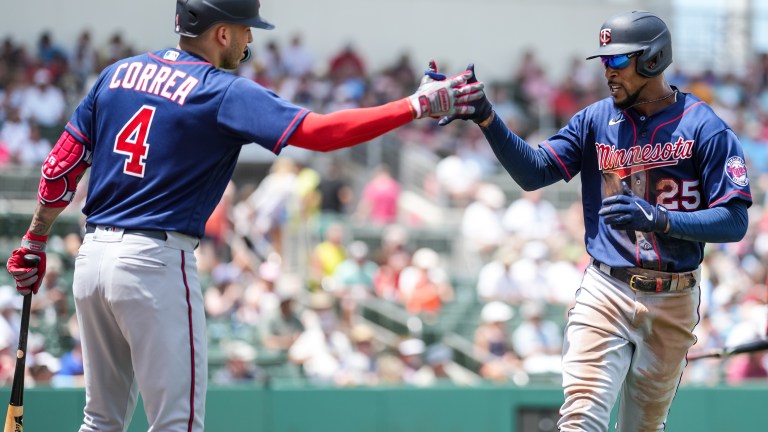 The Minnesota Twins currently sit atop of the AL Central standings with a 51-44 record. While fans have plenty to celebrate, the cheers come with a bit of caution. The Twins have shown there are obvious holes in this roster and work still needs to be done.
Entering the 2022 season, Minnesota brought in veterans Sony Gray, Chris Archer, Dylan Bundy, and Chris Paddack to bolster the rotation. Star free agent shortstop, Carlos Correa, shocked the baseball world by heading north to join the Twins. A savvy trade with the Yankees rounded out the team.
After a disappointing 2021, Minnesota has drastically turned it around in 2022. This team might be good enough to win a weak AL Central but lack the necessary pieces to make a run in October. Will the front office be aggressive at the deadline like they were in the offseason?
Remember, Carlos Correra can opt-out after the season. Time to prove to him and the loyal Twins fans that Minnesota is serious about winning a World Series.
Adding an Ace
Minnesota has no shortage of rotation options, just a shortage of top-end options. The offseason additions have been, well, fine. A quick scan of the other contenders across the league and almost all have a true ace, and a legit number two. One or two pitchers who another team worries about facing on a big stage.
The Twins currently lack a pitcher, or two, that many would feel comfortable starting playoff games.
| | | | | | | |
| --- | --- | --- | --- | --- | --- | --- |
| | Starts | Innings Pitched | ERA | FIP | K/9 | BB/9 |
| Sonny Gray | 13 | 63 | 3.71 | 3.50 | 8.14 | 2.43 |
| Joe Ryan | 15 | 81 | 2.89 | 3.80 | 8.11 | 2.56 |
| Chris Archer | 16 | 66 | 3.41 | 4.66 | 7.09 | 4.23 |
| Dylan Bundy | 16 | 80.1 | 4.71 | 4.07 | 6.72 | 1.90 |
| Bailey Ober (IL) | 7 | 33.2 | 4.01 | 2.79 | 7.75 | 1.87 |
| Devin Smeltzer (AAA) | 12 | 62.2 | 4.02 | 5.49 | 5.31 | 2.44 |
Chris Paddack, Kenta Maeda, and Randy Dobnak are all on IL-60
One could argue the above list does not have anything above a number three in a rotation. Especially a rotation that plans on competing. The Twins have a rotation of arms that do not consistently go deep into games or strike out many batters. Minnesota ranks 26th in quality starts and their inability to go late into games will wear on the bullpen. Even with a shorter rotation in the playoffs, this rotation would leave much to be desired.
With Carlos Correa's opt-out looming, the time is now to go big. The Twins should be targeting one of the top three available arms: Luis Castillo, Frankie Montas, or Tyler Mahle. With Minnesota's farm system not being particularly deep, they will likely have to trade one or more young players from their current roster.
A deal with Cincinnati makes the most sense. The Reds feel as if they are closer to contending than the Athletics. If you can pry away Castillo, or Mahle, it would likely cost one of Jose Miranda, Alex Kirilloff, or Trevor Larnach and prospects. A move of this caliber will sting but knowing you have an extra year of control should make it easier for fans to buy in.
Bullpen Help
Finding a team that doesn't need bullpen help is rare. Minnesota would like to add a righty, especially with Emilio Pagan's struggles this season, but a lefty should be at the top of their wish list.
The market lacks a bona fide lefty with a strong track record. Of the potentially available arms, you are looking at mostly older options or players who are having a good season but do not have a strong track record.
Matt More – Texas Rangers
Joe Mantiply – Arizona Diamondbacks
Sam Moll – Oakland Athletics
Andrew Chafin – Detriot Tigers
Caleb Smith – Arizona Diamondbacks
Dillon Peters – Pittsburgh Pirates
At this point, any of the above options would be welcomed in Minnesota. Injuries to Caleb Thielbar and Danny Coulombe have left Jovani Moran as the lone southpaw in the bullpen. If the Twins trade their top assets for a starter, they likely will look to add a lefty with secondary assets. Swinging a deal with the Oakland Athletics for Montas plus a bullpen piece is possible, but even targeting two bullpen arms from the A's makes sense.
Adding Sam Moll and a righty, maybe Lou Trivino or Domingo Acevedo would help stabilize a rocky bullpen. Moll has put together a sneaky good year posting a 1.78 ERA and striking out 27.6% of batters. The 30 year-old has been effective thanks to his ability to limit hard contact surrendering a 87.1 average exit velocity and 5.3% barrel rate. Acevedo has put together a great season and while Trivino has struggled, his track record and veteran presence could be worth a shot.
Again, this move might come across as underwhelming to Twins fans. However, we are working off the idea that Minnesota uses top assets to acquire a true difference-maker for the rotation. If they do that, secondary moves will likely be minor moves or less impactful.
Outfield Depth
Byron Buxton is a sure thing, when healthy, in center. Max Kepler will get plenty of run in right while left field has been covered mostly by Alex Kirilloff and Trevor Larnach. Gilberto Celestino, Kyle Garlick, and Nick Gordon provide adequate depth, with Luis Arraez as another left field option.
If one of Larnach or Kirilloff gets moved, the Twins could look to add a veteran expiring contract to insure their depth does not take a hit. Miguel Sano will also play into this discussion. Nearing a return from injury, Sano will likely slot into first or DH. Arraez can then be moved to left field, assuming Kirilloff or Larnach depart.
Regardless of the starting lineup gymnastics, the Twins might not be comfortable making a playoff push with Nick Gordon, Kyle Garlick, and Gilberto Celestino as the primary backup options. Garlick has performed well in limited playing time, but if an injury occurs there's a lot to be desired from Kyle Garlick, everyday starter.
The Twins are not in a position to wait and see how certain players pan out. When you are in a position to win your division, you need to be building for the playoffs and making the necessary moves to field a team that can make a run.
If Carlos Correa was an indicator the front office is all-in for 2022, this deadline should be an exciting one in Minnesota.