Analysis
Logan Webb: MLB's Most Underrated Pitcher
Yet another emergent stud for the Giants, Logan Webb looks like he could a Cy Young candidate for San Francisco.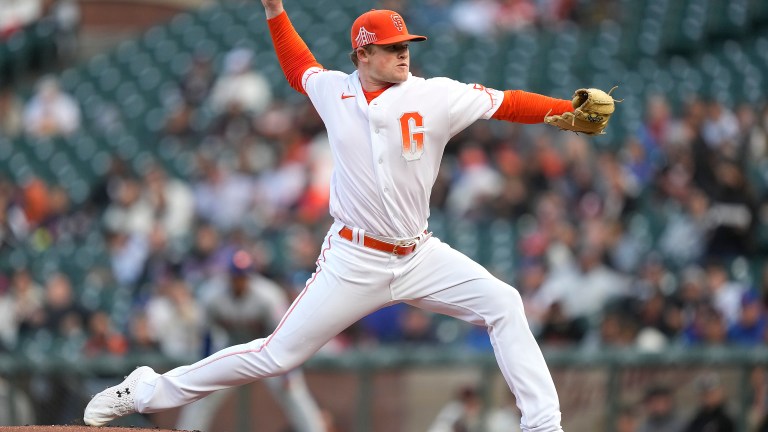 Kevin Gausman and Anthony DeSclafani have received majority of the praise for the pitching success of the San Francisco Giants rotation, but a newcomer has made his case as one of the most pleasant surprises of the year. He goes by Logan Webb, and among pitchers with 90 innings, he ranks sixth in xFIP, only behind Jacob deGrom, Corbin Burnes, Zack Wheeler, Gerrit Cole and Shane Bieber. That's an entire list of Cy Young candidates. It's elite company to be in, but what has changed for Webb, who owned a 5.36 ERA before 2021, to suggest that his performance this season is real?
Pitch Usage Optimization
The 2020 shortened season gave players time to analyze their game and make significant changes to their mechanics and repertoires. Webb has tossed his four-seamer to the side and adopted a sinker in its place. A move that is working wonders thus far.
In 2019 and 2020, Webb threw his four-seam fastball more than 35% of the time while giving up over a .400 wOBA against on the pitch. A sub-optimal approach to pitch usage is a common problem in baseball that is being transformed as an increasing amount of pitchers opt to throw their best pitches more. Crazy concept, right? Webb's four-seamer has a below average spin rate, which often leads to it being knocked around. In turn, Webb has increased his sinker usage from 15% in 2020 to 35% this season and the results are evident. His sinker is allowing only a .320 wOBA (league average is .345) and is a ground ball machine, with an average launch angle of -8 degrees. Only Framber Valdez has a higher ground ball percentage than Webb among starters.
Movement wise, Webb's sinker profiles as one of the nastier pitches in baseball. Compared to sinkers with the same velocity, only Tanner Houck gets more vertical drop. This means Webb's sinker with 31 inches of vertical drop falls off a cliff en route to the plate. Hitters are unable to get their bat path under the baseball leading to Brandon Crawford, who ranks third in Defensive Runs Saved and fourth in Outs Above Average among shortstops, to clean up ground balls on the left side of the infield.
A Complete Pitch Mix
If you're not on the Logan Webb train yet, just wait, there's more. The sinker is clearly a dominant pitch, but a starter cannot fare on one pitch alone. Webb brings not one, but two plus secondary offerings that pair perfectly with the sinker creating a tunneling terror for hitters.
Webb's slider moves 41 inches vertically and 10 inches horizontally away from righties while his sinker moves 31 inches vertically and 16 inches horizontally towards righties. It's basically a mirror image. Hitters are clearly flustered at the plate as they're batting only .141 with a 45.6% whiff rate against Webb's slider. That's good for the fourth best slider whiff rate among starters with movement profile comps to Joe Musgrove's slider.
To pull off the repertoire trifecta, Webb confidently commands a changeup that produces ground balls and whiffs. It's clearly his third best pitch, but is still above average and keeps hitters off balance. Much like his sinker, Webb's changeup gets above average vertical movement. At 86 MPH, it drops 42 inches, which is almost as much drop as Devin Williams airbender, but Webb is unable to replicate Williams' horizontal movement. Nonetheless, it's the perfect compliment to a sinker/slider combo that is a true menace to hitters.
At only 24-years-old, Webb still has time on his side and with the Giants heading towards a deep postseason run, he could cement his name in the history books as yet another young playoff performer. He's the best pitcher that is not on as many people's radar and by year's end, Logan Webb will be a name to remember.