Analysis
Ketel Marte Is Tying the Bow on a Triumphant Bounce-Back
Ketel Marte got the Arizona Diamondbacks into the postseason. Now, the veteran is carrying them through October.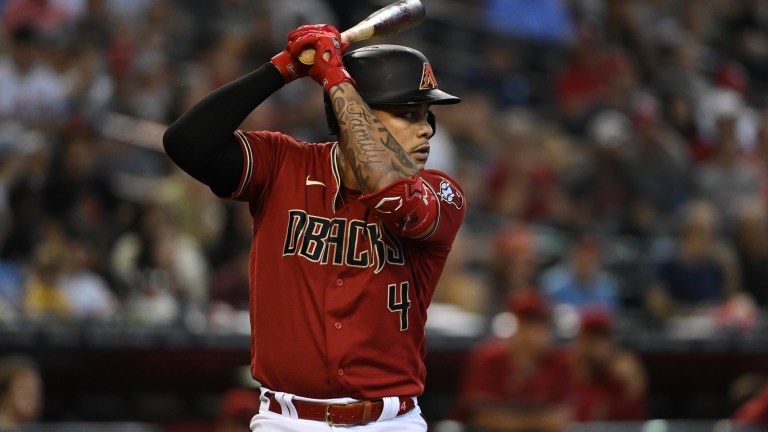 The Diamondbacks outplayed the Reds, Cubs, and Giants down the stretch, thanks in no small part to Ketel Marte and his red-hot bat.
The veteran outhit teammates Corbin Carroll, Gabriel Moreno, and Christian Walker over the final six weeks of the season. He ranked among the top 20 NL batters in OPS, wOBA, and wRC+.
Indeed, Marte was Arizona's best hitter in June and July, as well. Carroll may have gotten more attention, but from May 24 through the end of the season – that's 113 games – it was Marte who led the team in most offensive categories.
If it's possible for a team's highest-paid player to be underrated, then Marte certainly is.
Overall, the 30-year-old finished with a .276/.358/.485 slash line, smacking 25 home runs. By wRC+, he was 27% more productive than the average hitter and 30% better than the average NL second basemen. According to Baseball Savant, he ranked in the 89th percentile in batting run value. That's a top-of-the-order kind of performance.
It was a commanding bounce-back showing for a veteran who spent the past three seasons dealing with injury and inconsistency.
The long-time Diamondback's postseason dominance is the cherry on top of an excellent regular season. He's been the team's top run producer in the playoffs, batting .358 with eight extra-base hits, good for a 164 wRC+. His strong performance earned him NLCS MVP honors on Tuesday night. The award was well-deserved.
Marte has recorded a hit in all 16 playoff games he has played in his career. It's the longest postseason hitting streak in NL history, and with hits in his next two games, he could set a new MLB record.
Corbin Carroll has been a remarkable story all year, and Gabriel Moreno's second-half breakout has been equally exciting. Still, there's no one better than Ketel Marte to lead this team into the postseason and through October. It's nothing short of poetic.
Marte has been with this club since 2017. After Nick Ahmed was released in September, Marte officially became the longest-tenured player in Arizona.
He was there when Paul Goldschmidt, J.D. Martinez, and Zack Greinke led the Diamondbacks to their last postseason berth. Christian Walker was there too, as a rookie bench bat, but Marte was already a fixture in the lineup. He played in all four games – then as a shortstop – going 7-for-17 with a 1.235 OPS. He seems to have picked up right where he left off.
His last healthy and productive season was 2019, perhaps not so coincidentally, the Diamondbacks' last winning campaign. He made his first (and only) All-Star team that year and finished fourth in MVP voting.
Marte looked like a star in the making, leading MLB second basemen in FanGraphs WAR and all three triple-slash categories. It was only his age-25 season. The sky was the limit.
Unfortunately, the next few years weren't as promising. In 2020 and '22, his offense was middling at best. Meanwhile, he looked terrific in 2021, but he missed almost half the season to injury.
Finally, in 2023, Marte was a star once again, just in time to get his team back to October. His performance down the stretch was the strongest sign of his stardom; he put the D-backs on his back and brought them over the finish line.
He kept it up throughout the playoffs, carrying his club to the World Series.
The Diamondbacks went 74-88 last season. Marte hit .240 with a 103 wRC+. Now, they're just four wins away from hoisting the Commissioner's Trophy.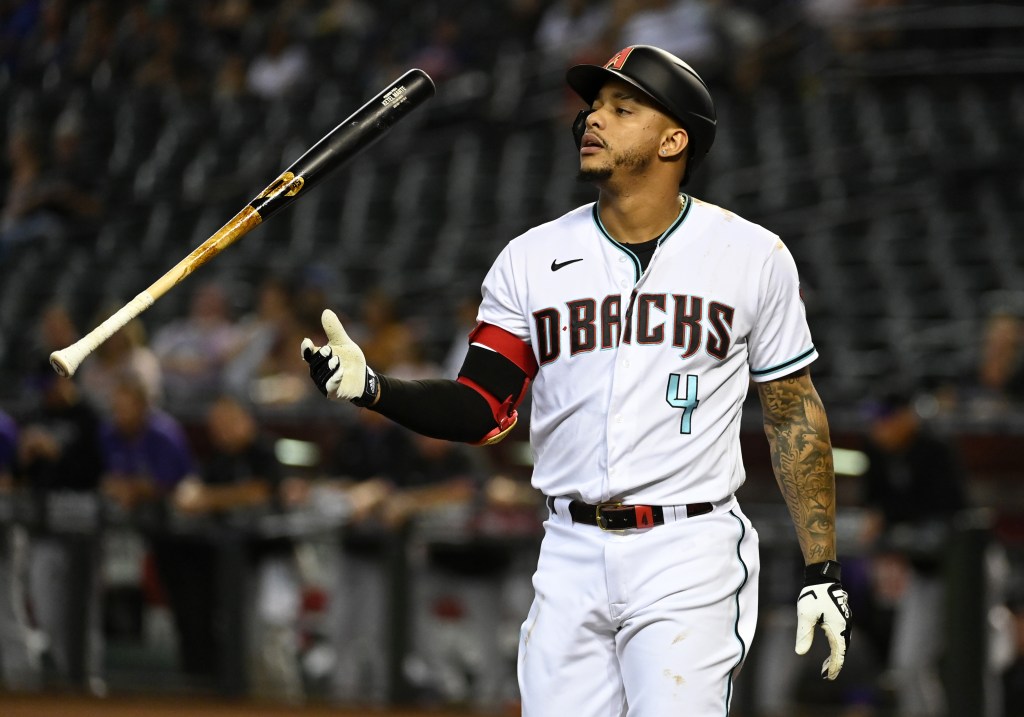 Not only has Marte dealt with his own highs and lows, but he has played through his team's full cycle from contenders to basement dwellers and back again. His 2023 season would have been a triumph with or without this magical postseason run, yet still, it's only fitting that the Diamondbacks are on the rise alongside their de facto captain.
After a roller coaster ride through his first seven seasons in Arizona, Ketel Marte is the NLCS MVP. He's headed to the World Series. The Diamondbacks are four wins away from winning it all.
How's that for putting a bow on a bounce-back season?