Analysis
How Can the Twins Replace Chris Paddack After Tommy John News?
After losing their most recent rotation addition to Tommy John surgery, the Twins lack of internal options may lead them to shop for another starter.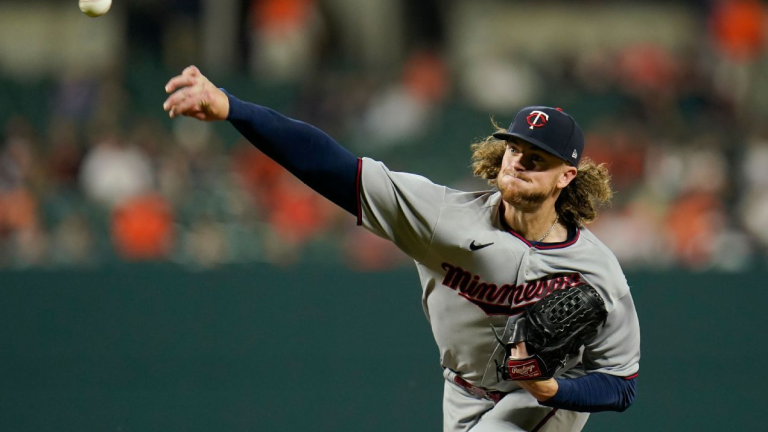 Chris Paddack was pitching for the Minnesota Twins on May 8th when he had to leave the game due to an elbow injury. On May 18th, he learned the unfortunate news that the injury would require Tommy John surgery.
Paddack, 26, was pitching in his fourth season, and first with the Twins. Acquired May 7th from San Diego along with Emilio Pagan in exchange for Taylor Rogers and Brent Rooker, Paddock was brought in to help stabilize a rotation with plenty of questions.
After two years in a row of subpar performance, Paddack was off to a pretty good start in his new home, having allowed three or less runs in each of his first five starts.
The first place Twins now have to find a way to replace Paddack's production and spot in the rotation. But if the Twins wish to fill innings from within the organization the options are pretty slim.
Griffin Jax– Jax started 14 games last season without much success. In 2022, Jax has filled the long-man role in the bullpen and has done so with a 3.06 ERA.
Devin Smeltzer– The 26-year-old lefty has had a cup of coffee several times across four seasons in Minnesota. Some in the bullpen and some as a starter. He has started one game this season going five innings allowing three hits and one run.
Josh Winder – Winder entered the rotation in the beginning of May after a few appearances out of the pen. Winder has looked sharp and likely solidified his rotation spot going forward.
Bailey Ober– Currently on IL but should slot back into the rotation when healthy.
Cole Sands– Sands is on the 40-man, which helps. His 8.62 ERA in Triple-A St. Paul, however, does not. In two games with the Twins this season, he was used out of the bullpen.
Jordan Balazovic– One of the Twins top prospects, Balazovic is unlikely to get the call but should be mentioned. He has struggled in two Triple-A starts, but there is a chance he could get innings later this season.
Derek Rodriguez & Chi Chi Gonzalez- A couple of veteran arms in St. Paul who both have logged starts. Neither is very inspiring, but in a pinch, could be added to the 40-man roster and see a spot start, if needed.
As you can see, the options are not exactly *great*. Keep in mind offseason additions of Chris Archer and Dylan Bundy have not lit the world on fire either. Sonny Gray and Joe Ryan are a nice pair, but the rotation needs more, especially with Gray's slight health concerns.
The Twins currently sit in first place and need to take advantage of their weak division. It's time to go out, add a bona fide starter, and go for it. With a plethora of young MLB talent and prospects who are close to ready, the Twins could make a deal happen.
An upgrade was always needed, the Paddack injury simply intensifies the urgency.