Analysis
Chris Bassitt Is Riding a Hot Streak for the Blue Jays
The Toronto Blue Jays will turn to one of their hottest pitchers, Chris Bassitt, to help right the ship after a difficult homestand.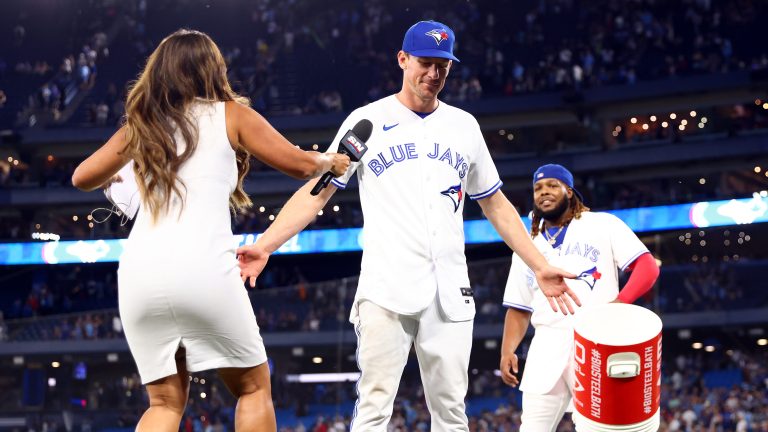 This offseason, the Toronto Blue Jays and right-hander Chris Bassitt came to an agreement on a three-year, $63 million dollar contract that was the club's biggest signing of the winter.
For the Jays, they were reuniting Bassitt with his former teammate Matt Chapman while also adding a versatile starter who has eight different offerings and generates weak contact, helping bolster a rotation that included Alek Manoah, Kevin Gausman, José Berríos, and Yusei Kikuchi. For Bassitt, he would earn a cool $21 million each season for the next three years on a Jays squad that is looking to contend for the postseason after falling short in the AL Wild Card last season. Because he declined the New York Mets' qualifying offer, the Jays will lose their second-round pick later this summer.
Joining a new squad will always come with high expectations, and Bassitt did not get off on the right foot with the Jays, surrendering nine earned runs and four home runs against the St. Louis Cardinals in his first start, going just 3 1/3 innings and putting forth one of his worst outings on record. Bassitt, who calls his own game via the PitchCom device attached to his belt, had this to say following the start, "We'll go over all of it… Release heights, all that stuff, see if I was tipping, any aspect of it. We have a lot of people working that stuff, so we'll figure out what happened. And sometimes you've just got to say they were a really good team and they beat the heck out of me today."
Chris Bassitt Has Found a Groove
Following that start, Bassitt would right the ship and find a groove to finish out the month of April, allowing just two home runs and 10 earned runs through 29 2/3 innings. He held batters to a .529 OPS while striking out 28, with 16 walks and a 4.21 FIP. The club won three of the five games he started (albeit with limited run support).
Since the calendar turned over to May, Bassitt has kicked it up a notch and is starting to really settle in, as the Ohio product has not allowed a run through three starts and 23 innings; the scoreless streak extends back to his last outing in April against the Mariners (27 scoreless frames in total). Through May, Bassitt has allowed just nine hits and seven walks compared to 20 strikeouts while holding down a 2.87 FIP and a .170 BABIP, limiting opponents to a .123 batting average and a .380 OPS. The highlight of the month was his complete game shutout of the Atlanta Braves back on May 12, the first shutout for a Blue Jays starter through nine innings since Mark Buehrle's gem on June 3, 2015.
On the season, Bassitt has brought his ERA down to 3.05 while sporting a 5.5 H/9 and a 1.018 WHIP, even with his egregious opening start to the year against St. Louis. Statcast-wise, the 34-year-old boasts a 91st percentile in HardHit% and sits in the 87th percentile in average exit velocity at 86.4 MPH. Although his sinker dominates his arsenal at 40.4% usage, Bassitt utilizes eight different pitches to keep hitters guessing while sitting in the low 90s with his various fastballs and hitting the low 70s with his curveball and sweeper. While his cutter has been tagged at a .308 average through 26 at-bats, his sinker, sweeper, curveball, four-seam fastball, and slider have held opponents below the Mendoza line, and the sweeper boasts a 42.6% whiff rate.
Right now, the Jays are coming off a frustrating homestand that saw them drop six of seven games against their division-rival Yankees and Orioles, coming off the heels of a sweep of the Braves the weekend before. The club now heads on the road to face the Tampa Bay Rays for a four-game set before a three-game series in Minnesota to cap off the weekend, with Bassitt slated to take the mound on Monday night at Tropicana Field.
The Jays Need Bassitt More Than Ever in Tampa
After struggling this past week, the Jays need Bassitt to have a start similar to the rest of his May outings, as the bullpen is pretty taxed, and playing in Tampa has never been an easy task for Toronto. Factor in a struggling end to the homestand, and the Jays will turn to one of their hottest pitchers in Chris Bassitt to hopefully right the ship and put the Blue Jays back into the win column.