Analysis
Biggest X-Factor for Each AL Playoff Team to Make a Deep Run
For teams to make a deep run, key players need to step up in a big way in the playoffs. Here are some of the top x-factors in the AL.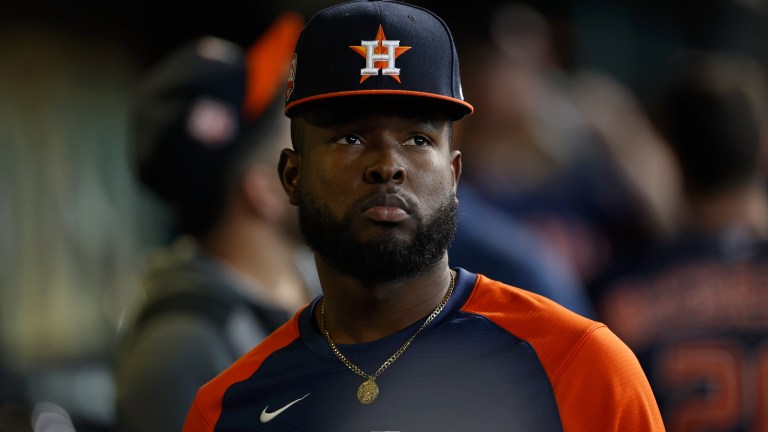 With seven teams that battled it out until the last days of the season, the American League playoffs could belong to any of the teams that find themself in contention heading into October. Each team has varied strengths and weaknesses and only time will tell which team will come out of the loaded league and represent in the World Series.
With such competitive playoffs on tap, there will be a few key players that ultimately make the difference in the biggest moments of the season.
Call them by whatever name you choose, but these "X-factors" come in different forms based on the roster makeup and outlook of teams. But whatever role they play, they will be essential to their team's ability to succeed.
These players are not necessarily the stars of their team but will be the pieces needed to make noise. Furthermore, each team certainly has more than one possible candidate for this distinction but I did my best.
Baltimore Orioles: LHP John Means
The Orioles are rolling into the playoffs after putting together one of the best regular seasons in franchise history. Their well-balanced attack has their roster well-positioned to make noise as the top seed in the American League playoffs.
With a lineup filled with young stars and a strong bullpen despite the lack of Felix Bautista now, the biggest question throughout the year has been the starting rotation.
With that said, the rotation has exceeded expectations and then some with Kyle Bradish taking a step forward and Grayson Rodriguez breaking out in a big way over the past few months. Both those pitchers could also fit this category, but I decided to go with the recent returner John Means.
The left-hander was the ace of the Orioles from 2019 to 2021 during the rebuild that has positioned this team to compete with the best today.
After undergoing Tommy John surgery, Means now slots into a rotation that has vastly improved since the beginning of last season when he went down in April with an elbow injury. He has looked impressive through his few starts, even taking a no-hit bid into the 7th inning, and could be a huge piece if he's able to pitch at the same level in October.
Heading into the playoffs with a rotation led by Bradish, Rodriguez, and Means can go up against the rest of the American League with a lineup loaded with talent and a bullpen featuring Yennier Cano.
Many logically wished that the Orioles added another proven starter at the deadline this season, but Means could be that piece they need to take them deep into October. The future in Baltimore is brighter than almost any team in baseball, but their present doesn't look too bad either.
Texas Rangers: OF Evan Carter
After being one of the best offenses in baseball through the first half, the Rangers took a big step back while battling injuries and fell into a tight battle for the AL West after a rough stretch in July and into August.
The Rangers have gotten back on track down the stretch and a big part of it is due to their star rookie who lit the team on fire with an electric showing through his first month of games in the league.
Evan Carter slashed .320/.426/.720 with five home runs, 10 walks, and a 199 wRC+ in his first 50 MLB at-bats as he immediately hit the ground running and sparked an offense that needed someone to do just that. While Corey Seager, Marcus Semien, and Adolis Garcia will remain the leaders of the offense, Carter might be the piece that takes them over the top.
Ranked as the 11th-best prospect in baseball on our Midseason Top 100 Prospects List, it seemed unlikely Carter would even reach the league this season, even with the lofty expectations for him. He not only reached the league but has done nothing but impress everyone on both sides of the ball at just 21 years old.
The Rangers will need some of their pitching to step up as well given that their bullpen outside of Aroldis Chapman has been far from trustworthy and it's unlikely they get Max Scherzer back at any point this year.
With that being said, the offense is going to be what gives the Rangers a chance to go all the way this season and Carter has the ability to change the game for Texas as another dynamic part of their lineup and an elite centerfielder.
Minnesota Twins: RHP Joe Ryan
I wasn't initially planning to go this direction here as it feels to me like the Twins offense is often heavily reliant on the play of young infielders Royce Lewis and Edouard Julien.
However, the top three in this rotation are what's going to take them to the next level if they want to make a jump and compete in the playoffs for the first time in years.
Sonny Gray is likely to finish top-three in American League Cy Young voting, while Pablo López has been a steady force in the rotation since being acquired this past offseason. The real key to the rotation is Joe Ryan who entered the season as one of the biggest starting pitchers expected to make a jump after an excellent 2022 season. He looked good out of the gate, but has a 5.70 ERA across his last 15 starts while allowing way too many home runs.
Ryan has showcased the ability to dominate hitters with an elite fastball and his high-movement splitter but has been unable to maintain that success this season.
For the Twins to have a shot against the best in the NL, they'll need Ryan to be a true three-starter behind the aforementioned Gray and López.
Minnesota is definitely a dark horse team in the American League with numerous teams in the AL East and AL West looking stronger than ever, but they have a shot with a rotation led by these three teams. Ryan will need to find his ways from last season to make that happen though.
Tampa Bay Rays: OF Josh Lowe
Despite so many injuries and the loss of their franchise player, the Rays are back in the playoffs with the second-best record in the American League. This roster may not look like it stacks up given their current status, but you can never count out this team given the unbelievable organizational depth that makes them one of the best organizations in baseball every year.
With countless players that could qualify as an X-factor, I decided to go with one that may not be fully on the radar of many people. I think rookie Junior Caminero or starter Tyler Glasnow would also be excellent choices, but I went with outfielder Josh Lowe who has put together a quietly great season after failing to produce much as a rookie last year.
The younger brother of Nathaniel Lowe has 20 home runs and over 30 stolen bases to his name this season, despite not playing every day as the strong side platoon right-fielder for the Rays.
He really should be getting even more at-bats for Tampa, but nonetheless, he feels like the type of player who could spark an offense in a big game. Whether it be with his power or speed, Lowe seems due to make a big impact when it matters the most.
Tampa will be putting it together when it comes to their pitching staff by utilizing their bullpen more than likely any other team, but it feels like their offense will need to carry the load at times. Randy Arozarena is known for his clutch ability and Yandy Diaz has been their best bat all season, but Lowe could be the one that delivers when they need him to do so.
Toronto Blue Jays: 1B Vladimir Guerrero Jr.
The Blue Jays have had their fair share of ups and downs this season but they find themselves in contention once again despite a very disappointing season, by his standards, from Vlad Guerrero.
He's the face of the franchise but hasn't been the same player since his insane 2021 breakout season. While still hitting 26 home runs this year, Guerrero's OPS is just .785 compared to his career mark of .844 which is still below what we know he's capable of doing.
Simply put, the Jays need their star to be just that in order to have a chance this October.
The lineup is deep with other stars such as Bo Bichette, Matt Chapman, George Springer, and others, but none have the same level of impact that Guerrero has on the team when he is at his best.
In high-leverage situations, he has a .333 batting average with a 138 wRC+ this season, which bodes well for his chances to help when it matters the most.
This postseason marks a chance for Guerrero to really prove himself in this league as he honestly hasn't produced at the expected level aside from the 2021 season. He has some of the most impressive advanced metrics in the league with his average exit velocity and hard-hit being ranked in the top 10th percentile of the league, which can hopefully lead to improved production.
The Blue Jays have been in a similar spot many times recently as a Wild Card contender in hopes of taking a big step in October. This is a big one for them as they have to continue roster changes if they're unable to take a step forward this year. With their top of the rotation looking steady right now and the bullpen as deep as ever, I think this is the year that Vladdy needs to make his mark.
Houston Astros: RHP Cristian Javier
After winning the World Series last season, many including myself thought Houston would easily cruise to a top seed in the American League this season.
That couldn't have been farther from the truth as they clinched a berth in the playoffs on the second-to-last day of the season due to a huge step forward taken by the Rangers, a scorching second half by the Mariners, and some subpar performances on their own roster.
Furthermore, Houston has dealt with a range of injuries, especially in their rotation. They solved the front part of their rotation with a crazy deal to bring Justin Verlander back just nine months after seeing him depart in free agency after winning the World Series.
With Verlander and Framber Valdez in place, Houston has a top two they can begin every playoff series with once again. After a breakout 2022 season, many would expect that Cristian Javier would make this one of the best trios in baseball. Javier has taken a big step backwards this year and his performance could be the key to Houston's repeat attempt in October.
Javier had a 2.54 ERA last season across 30 games (25 starts) and looked to be one of the best young arms in the game following two years of being the swing guy with around a 3.50 ERA.
This season has not gone well with a 4.73 ERA in 30 starts for a team that needed him more than ever given the injuries. Despite those numbers, Javier is someone that Houston has relied upon in the past in October and they'll give him a chance to come through for them once again.
The Astros have experience to match basically all of the AL playoff teams combined, but their path to the World Series will be much more difficult than it has been at times in the past.
They need Javier to deliver quality starts behind their co-aces to make a run once again with the competition level higher than ever.