Analysis
2023 Free Agent Profile: José Abreu
Having spent his entire career as the face of the Chicago White Sox, José Abreu hits free agency for the first time and could sign elsewhere.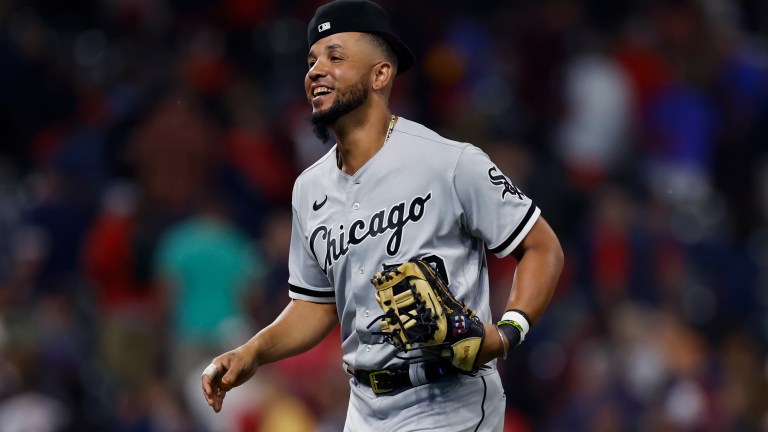 Position: 1B
Bats/Throws: R/R
Age: January 29th, 1987 (35 years old)
2022 Traditional Stats: .304/.378/.446, 15 HR, 55 XBH, 75 RBI, 85 R, 110 K, 679 PA
2022 Advanced Stats: 16.2% K, 9.1% BB, 137 wRC+, .361 wOBA, 3.9 fWAR
Typically when a player is a leader of a franchise for nearly a decade there's an assumption that the most likely case scenario will be them returning to their club. However, this may not be the case for Jose Abreu and the Chicago White Sox.
He has continued to defy age as he put together another excellent season while leading the way for a White Sox team that struggled as a whole to generate consistent offense. Regardless of his team's success, Abreu stayed healthy and consistent and provided a steady force in the lineup.
While people in Chicago would dread to see him go, they face a logjam with young star Andrew Vaughn who naturally plays first base, and Eloy Jiménez who is expected to become a regular designated hitter after years of battling injuries in the outfield. This opens the possibility of the White Sox deciding to sadly move on from their leader and shift towards the next generation.
This would add a huge layer to free agency as Abreu would become a highly coveted veteran bat, even at his current age. He could immediately upgrade the first base/designated hitter rotation of most teams in the league and should receive plenty of lucrative short-term offers.
Path to Free Agency
José Abreu broke onto the scene as the next Cuban superstar while dominating in five seasons playing in the Cuban Serie Nacional. He won MVP in 2010-2011 while boasting an otherworldly .453 AVG and beating the league record for home runs at the time.
Abreu decided to defect from Cuba and test the free agent market as one of the most accomplished players to make their way over from Cuba. His road was not easy as he initially established residency in Haiti and then the Dominican Republic where he began to showcase his skill to MLB clubs.
In the fall of 2013, Abreu agreed to a six-year contract with the Chicago White Sox worth $68 million. The hype surrounding him and the immediate key role he was handed led to him becoming a fan favorite instantly in Chicago.
He took the league by storm the second he hit the field, quickly becoming one of the best hitters in the league as a rookie in 2014. He hit an MLB-leading 29 home runs prior to the All-Star break and was selected to represent Chicago in the game. He continued to dominate in his first season as he finished with a .317/.383/.581 slash line en route to unanimously winning AL Rookie of the Year.
While his rookie season may have been one of his best, Abreu continued to lead the White Sox offense every season as one of the most consistent hitters in the game. Over the next three years, he hit at least .290 with at least 100 RBIs in every season.
Abreu re-upped with the White Sox in 2019, signing a three-year extension worth $50 million.
After more years of being a steady offensive presence day in and day out, the COVID-shortened 2020 season came along. Abreu put together the most impressive season of his career as he played all 60 games, slashing .317/.370/.617 while leading the American League in RBIs, hits, and many other major statistics. This resulted in the peak of his personal career as he was awarded the AL MVP and made the playoffs for the first team.
His production shifted a bit in 2022 as the power decreased significantly and José prioritized plate discipline and consistent contact. While he did hit a career-low 15 homers, he was still probably the best overall bat in the White Sox lineup.
While he enters his age-36 season, Abreu is not going to be fielding huge offers but should receive a lot of interest from teams needing short-team production at first base and/or designated hitter.
Contract Projection
As mentioned prior, Abreu isn't going to get any serious long-term offers, but he should receive a fairly high AAV for a year or two of control.
While the White Sox could definitely afford to sign the face of their franchise, it has begun to seem less and less likely as the season cooled down. The logjam they face at first base and DH is one of the many pressing issues they need to address. Letting Abreu walk could help resolve this issue.
I think a realistic offer for José could be approximately $35 million for two years or potentially in the ballpark of $20 million if only one-year deals are on the table. The numbers might not be gaudy, but the interest will certainly be vast across the league.
Top Landing Spots
Chicago White Sox
In reality, the White Sox are still seen as the favorite to sign Abreu in comparison to other teams. He's been there his entire career and has been vocal about enjoying his time in Chicago.
While the roster construction on the South Side makes this seem less likely, the Sox could opt to bring back their leader and otherwise shift their roster to make it work. This would certainly not come as a surprise to many and would likely please a lot of the disappointed White Sox fans after a rough 2022 season.
Next year will be very weird in Chicago if Abreu isn't brought back as he's the face that White Sox fans have seen every day since his rookie season in 2014.
Boston Red Sox
There's another Sox that could look to enter the Abreu sweepstakes. The Boston Red Sox have an interesting offseason coming up with superstar Xander Bogaerts entering free agency. It seems like Boston will have to figure out their path and lean into a rebuild or spend big to compete next year.
If the Red Sox choose to try and compete, Abreu would be an ideal option for a team that could also be losing J.D. Martinez this winter. He would provide a veteran presence to an offense that will definitely need help if they lose either Bogaerts or Martinez. This offense lacked depth behind those two and Rafael Devers this year.
This possibility will depend on what direction Boston goes this winter but it is definitely a strong possibility they could replace Martinez with Abreu's veteran bat.
San Diego Padres
The Padres exceeded expectations this year and reached the NLCS without the face of their franchise, Fernando Tatis Jr. They're going into this offseason with the simple goal of getting better in preparation for making another run at the World Series.
With Josh Bell heading into free agency and having underperformed following being acquired at the deadline, the Padres will undoubtedly be in the first base market. Wil Myers has also failed to produce full-time starter numbers and shouldn't be expected to be an everyday player in 2023.
This leads to a natural fit between the veteran Abreu and the Padres, who will look to deepen their lineup behind their superstar trio of Tatis, Manny Machado, and Juan Soto. He could add another steady bat to the middle of the order as they try to go further in the playoffs than they did this season.
Chicago Cubs
Now this one would absolutely sting for White Sox fans…
There have been numerous reports lately that the Cubs could be interested in keeping Abreu in Chicago but bringing him up north to Wrigley. While the Cubs aren't necessarily a contender right now, they appear ready to make big moves in order to improve significantly.
The Cubs are one of the few "non-contenders" that could in play for Abreu, but he would instantly improve an offense that has shown signs but needs some external help. This also may be appealing to José as a way to stay in the city where he's spent his whole career.
Houston Astros
Now here's another option that White Sox fans would hate possibly even more than seeing Abreu head to the Cubs. The Houston Astros are already an absolute juggernaut of a team but there's some indication that they may be ready to find an alternative to Yuli Gurriel being an everyday starter.
This lethal lineup would only improve with Abreu slotting into first base with the ability to DH sometimes as well. They also are a team that could definitely afford a high-value short-term deal to bring in another quality bat.
Final Prediction
José Abreu signs a two-year, $35 million deal with the San Diego Padres
This may come off as bold, but it makes a great deal of sense for both Abreu and the Padres. While the White Sox will look towards the future at first base, the Padres will strengthen an already elite lineup in order to continue to compete with the Dodgers in the NL West next season.
Seeing Abreu depart from Chicago will be very tough for fans who watched him rise over the last decade. However, this will allow Abreu to have a real shot at a World Series with an ascending team that he'll improve greatly.