Analysis
Fantasy Baseball Waiver Wire Week 14: Pederson, Bradish, Garcia
Joc Pederson and TJ Friedl headline this week's list of the top players who can be added on the waiver wire in fantasy baseball right now.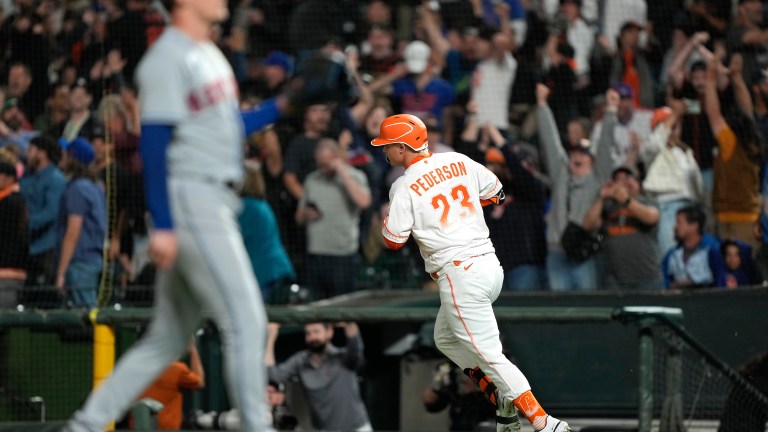 Can you believe we are already around the half way point of the fantasy season? IF you are still holding onto the bad draft pick, well, I think it's time to move on. Today we have a hitter heavy piece, with one pitcher who's recent change makes him intriguing.
Of course, more names and deeper dives can be found on the twice weekly Just Fantasy Baseball show on YouTube or your favorite podcast platform.
Joc Pederson – OF – San Francisco Giants (9%)
2023 Stats: .266/.380/.496, 8 HR, 30 RBI, 0 SB
Pederson is back and putting up almost identical numbers as 2022 in average, hard hit rate, barrel rate home run to fly ball rate, and wRC+. He's striking out less and walking more and enjoying the boost the Giants lineup has had recently. The crazy part, the expected stats look even better.
We pretty much know what Pederson is at this point, and his platoon situation likely makes him available in less leagues. I say he's an add, just keep an eye on the matchups. It's worth it to have him even if you bounce him in and out of your lineup.
TJ Friedl – OF – Cincinnati Reds (7%)
2023 Stats: .311/.380/.468, 4 HR, 27 RBI, 12 SB
Friedl has an interesting profile. He does not hit the ball hard at all, but shoots gaps and finds areas of the field to produce enough for a good average. For the time being, he's batting leadoff in a lineup that's absolutley on fire which should help his run production.
An underrated aspect of Friedl's game has been the stolen bases. Cincinnati has let him run more this year and he's only been caught once. A deep league add, and someone who can really help in a pinch in a points league.
Kyle Bradish – SP – Baltimore Orioles (11%)
2023 Stats: 4-3, 72 IP, 3.75 ERA, 67 K
Kyle Bradish might not jump off the page to you, but he's been sneaky good for Baltimore. All but two of his starts have been three or less runs, and he's starting to understanding how to use his pitches better. Each of his last four starts he's used his four-seam fastball less, a pitch batters have squared up.
High whiff rates on his slider and curveball, two pitches he's starting to throw the most, make him a very interesting pitcher. Pitching for Baltimore should help him scoop up some wins, too.
Maikel Garcia – 2B/3B – Kansas City Royals (6%)
2023 Stats: .280/.335/.385, 2 HR, 18 RBI, 11 SB
A rare Royals appearance on the waiver wire! The case with Garcia is pretty simple. If you need stolen bases, he's your guy. The Royals will likely continue to run him at a good clip because they struggle to generate runs in other ways.
Positional flexibility always helps. He also has four games at second, and will likely soon gain second base eligibility. An add in deep leagues, and consideration in others.
Patrick Bailey – C – San Francisco Giants (4%)
2023 Stats: .323/.352/.535, 4 HR, 22 RBI, 0 SB
The Giants catching situation has been a mess since Buster Posey retired, and Bailey is finally looking like someone who can stick. Bailey has had very mixed results in the minors, and I highly doubt he's anything close to a .300 type hitter. He's already posting a career-best ISO, and playing in this lineup can help get production out of a position that can get thin quickly.