Analysis
Fantasy Winners and Losers in the Joc Pederson Trade
Who benefits the most from the Joc Pederson swap and whose stock takes a hit?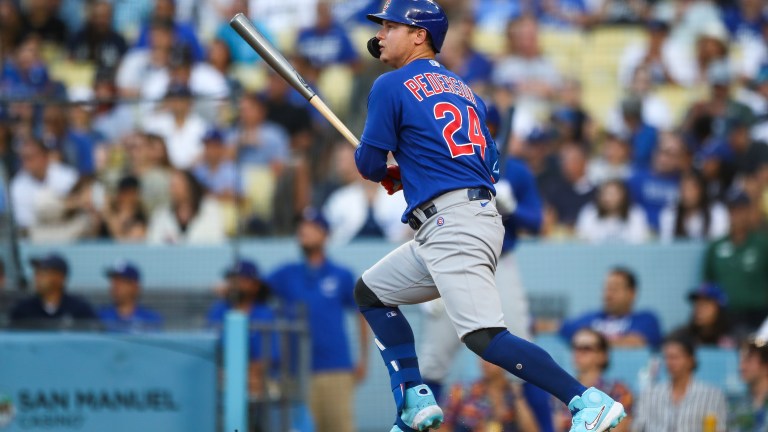 WINNERS:
Patrick Wisdom or Ian Happ
There's been just one game in left field for Wisdom, though it came recently on June 10. Whether it's him playing left field or Bryant, which opens things up for Wisdom at 3B, he should get even more consistent playing time. It's also possible that Ian Happ, who has mostly played center (though he's logged 15 games at LF), is the biggest beneficiary of the opening. Pay close attention to what the Cubs do in the first couple games back from the All-Star break.
As far as skills are concerned, Wisdom has a terrific 150 wRC+ up to this point. This is obviously buoyed by a hot start, but his final five games before the break were pretty strong. Hopefully this gives him a bit of momentum to start the second half. Happ, on the other hand, has had a rough go of it in 2021, but his rest of season projection from Bat X is optimistic as it predicts him to garner a .791 OPS with a home run for every 25 plate appearances or so. He's one you will want to pay attention to over the next few weeks.
NEUTRAL:
Joc Pederson
Pederson has been a slightly below average player so far, owning a 96 OPS+ and 95 wRC+ through the first half of the season. That being said, because of the injury to Ronald Acuna Jr., and the whole Marcell Ozuna situation, the Braves are clearly acquiring him to play on a consistent basis.
The current Braves who can also play in the outfield: Orlando Arcia (69 wRC+), Guillermo Heredia (career 87 wRC+), Ehire Adrianza (career 85 wRC+), Johan Camargo (career 93 wRC+), Abraham Almonte (career 84 wRC+), and Ender Inciarte (62 wRC+). These guys don't exactly give you a warm and fuzzy feeling. Adrianza (.770 OPS), Almonte (.769 OPS), and Heredia (.757 OPS) have been decent, but Pederson shouldn't have trouble finding regular playing time.
It's also worth noting that the Braves have six games against the Marlins and nine against the Nationals. Pederson owns a 1.091 OPS and .955 OPS against each of these teams, respectively, this season. It's safe to assume he starts against all right-handed pitchers, and given that he still has Freddie Freeman, Ozzie Albies, Dansby Swanson and Austin Riley around him, there should be viable opportunities to put up solid totals. Still, it's not much different than his role with the Cubs, and if he's getting more at-bats against LHP that's not a good thing (career .593 OPS against lefties).
LOSERS:
Orlando Arcia
Arcia is likely to be owned only in very deep leagues, so this move probably impacts just a handful of you. Though he has played left field for the Braves in five of the last six lineups, so there's a chance he's been on your radar more so recently. Pederson has mostly played left for the Cubs, and it seems likely he will fill that role with the Braves. On the occasion you had Arcia in a super deep league, it's probably time to find someone else for that roster spot.
It's also possible that Pederson takes at-bats away from Adrianza or Almonte, but given his affinity for left field, and the fact that Adrianza has been better offensively than Arcia by a solid margin, Arcia will probably be the biggest loser.