Rankings
Fantasy Baseball: Top 10 Relief Pitchers
In fantasy baseball, one of the hardest things to find for your team in saves. Here are the top 10 relievers who can provide them in 2023.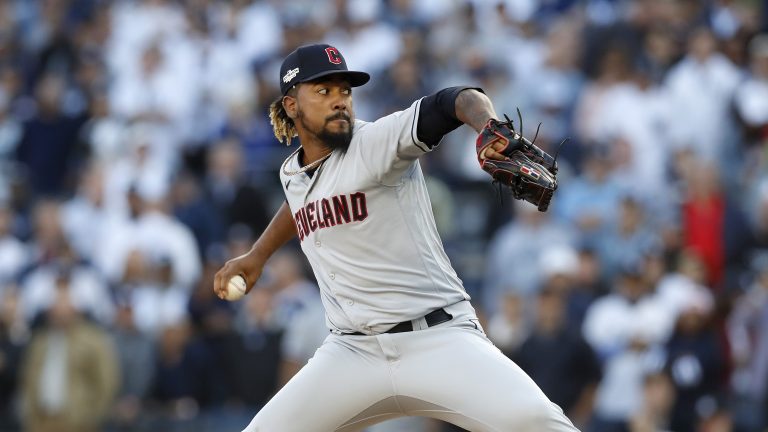 Pitching late in a close game takes a certain type of confidence. A swagger even. A mindset that no one can hit your stuff. Closers can make or break your fantasy team and we have a list of 10 that you should target.
*With the top option, Edwin Diaz, out for the season, these ADP's should look slightly different soon.
For more in-depth breakdown, check out the Just Fantasy Baseball show on YouTube and your favorite podcast platform.
1. Emmanuel Clase – Cleveland Guardians
2022 Stats: 1.36 ERA, 1.98 FIP, 42 SV, 77 K
ADP: 35
Pumping 99 mph and working a slider with a 42% whiff rate has made Emmanuel Clase one of the toughest pitchers to hit against. If you do make contact, expect a groundball. Through three seasons, Clase has produced a ground ball rate at 63%.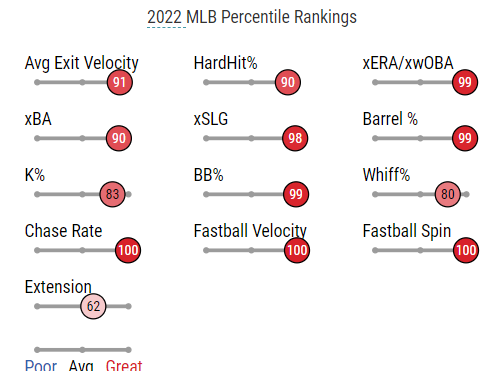 As you can see, Clase is in a tier of his own. He has never had a barrel percentage against him above three percent. Cleveland is the favorite for the division, and Clase should have another 50+ save opportunities once again in 2023.
2. Josh Hader – San Diego Padres
2022 Stats: 5.22 ERA, 3.45 FIP, 36 SV, 81 K
ADP: 47
In a surprising move, Hader was traded from the Brewers to the Padres at the 2022 deadline. Sure, 2022 was this worst season of his career, but I think he's still an elite pitcher. A strikeout per nine of 14 and expected ERA of 3.51 shows last year was a bit of a fluke. In September and October he appeared in 11 games, surrounding one run.
I would feel confident drafting Hader in your fantasy leagues. We have seen a lot more dominate than subpar pitching over the years from Hader. The Padres improved this offseason and should have one of the highest win totals in the league.
3. Jordan Romano – Toronto Blue Jays
2022 Stats: 2.11 ERA, 2.82 FIP, 36 SV, 73 K
ADP: 56
A fastball/slider pitcher, Romano has posted an ERA under 2.20 for three-straight seasons. A peak at his underlying numbers will show a 3.31 expected ERA and 3.44 expected FIP, due in part to him surrendering hard contact. I trust Romano to continue to be a top-five closer in fantasy.
4. Devin Williams – Milwaukee Brewers
2022 Stats: 1.93 ERA, 2.01 FIP, 15 SV, 96 K
ADP: 64
Always the bridesmaid, never the bride. I'm sure that's how Williams felt for years as he dominated the eighth and Hader cleaned up in the ninth. Assuming the role after Hader's departure, Williams went 9-for-11 in save opportunities. Batters hit only .090 with a .128 slugging off his fastball and had a 43% whiff rate on his elite changeup.
Williams also lead the league in barrel rate – allowing a 0.9% barrel rate. Williams is worth a top 70 pick, and I actually expect him to go higher than his ADP.
5. Raisel Iglesias – Atlanta Braves
2022 Stats: 2.47 ERA, 2.47 FIP, 17 SV, 78 K
ADP: 71
High strikeouts, low walks, and a low ERA. I think Iglesias has flown under the radar throughout his career mostly due to playing on losing teams. Since becoming a reliever in 2016, Iglesias has had an ERA under 2.75 all but one season.
He's back in the closer role to start 2023 and will be one of my targets in the draft. To get a player with his consistent product on a team as good as the Braves around pick 70? I'll take it.
6. Ryan Pressley – Houston Astros
2022 Stats: 2.98 ERA, 2.31 FIP, 33 SV, 65 K
ADP: 69
Pressley has been around since 2013, but only has 77 career saves. Since coming to Houston, his strikeout per nine has jumped from around eight to 12. In his two seasons of over 20 saves, his ERA has been below three and a FIP below 2.31.
A pitcher who gets a good share of strikeouts and groundball with a slider that carries a 51% whiff rate should fit into your lineup nicely. No question about it, the Astros should be back as one of the top teams leaving me no doubt Pressley will get a lot of opportunities.
7. Ryan Helsley – St. Louis Cardinals
2022 Stats: 1.25 ERA, 2.34 FIP, 19 SV, 94 K
ADP: 83
We finally reach a point in the list where I do not feel as certain. Helsley has the stuff to be absolutely elite. A 100 mph fastball that held batters to a .150 average and a slider with a 53% whiff rate will play. In 2021, the numbers were less dominate with a 4.56 ERA, but a major improvement in his slider helped him in 2022.
Maybe 2022 numbers are real. I simply want more of a sample size before saying he's a steal at this ADP. The Cardinals have other options with closing experience which scares me a bit. Just how long is the leash if he struggles at all?
8. Felix Bautista – Baltimore Orioles
2022 Stats: 2.19 ERA, 2.91 FIP, 15 SV, 88 K
ADP: 87
One of my favorite stories from last season, Bautista spent nine seasons in the minors before debuting in 2022. The big righty has a fastball at 100 mph and a three-pitch mix that's good enough to assume he'll bring value again this season.
Baltimore traded away Jorge Lopez at the deadline giving the keys to Bautista and he went 12-for-13 in save opportunities down the stretch. An improved Orioles lineup should help boost his opportunities, and his value. The small sample size is a slight concern, but with fewer options it's less of a concern than Helsley.
9. Kenley Jansen – Boston Red Sox
2022 Stats: 3.38 ERA, 3.21 FIP, 41 SV, 85 K
ADP: 93
After his long career with the Dodgers, Jansen made a stop in Atlanta before signing with Boston this offseason. A pitcher with four 40-save seasons and 391 career saves should have little doubt about his ability. The biggest question will be how he holds up in his age-35 season.
Personally, I don't see the regression coming this season. His ability to spin the ball results in soft contact, while still posting impressive strikeout numbers. No, the Red Sox are not going to win 95 games and that brings his value down a notch.
10. Camilo Doval – San Francisco Giants
2022 Stats: 2.53 ERA, 2.98 FIP, 27 SV, 80 K
ADP: 98
One thing I love is a pitcher who gets ground balls, because, well, they don't end up becoming three-run home runs. Doval excels at this with his 56% ground ball rate thanks to a sinker that darts out of the zone. That sinker had a .158 average and only led to one home run in 2022.
Doval has less than 100 innings spanning across two seasons. He's still learning to perfect his craft, and I could easily see him climbing this list next year.