Interview
Getting to Know Oregon Ducks and Canadian RHP Turner Spoljaric
Son of former big leaguer Paul Spoljaric, Turner is starting to carve out his own baseball career, starting with the University of Oregon.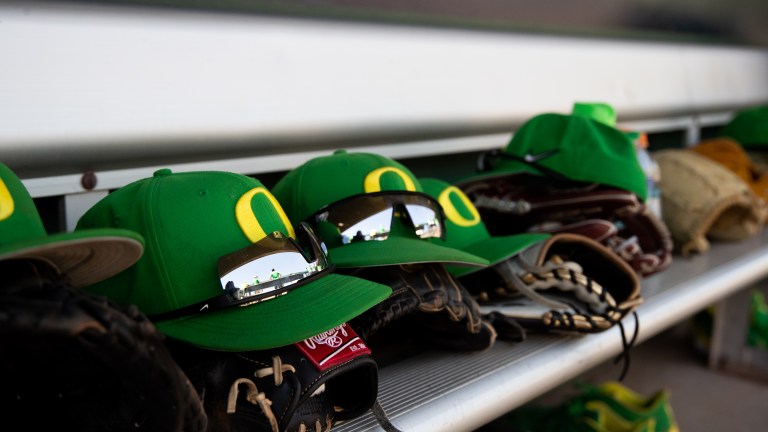 Hailing from a baseball family, Lisle, Ontario's Turner Spoljaric is starting to make his own name known across baseball circles.
Dating back to when he was 15 years old, Turner followed in his brother's footsteps, Hunter and Garner, to pitch in the annual T12 tournament, a showcase that brings together the top high school prospects across Canada together to show off their skills in front of a bevy of Major League scouts and prospective college recruiters.
Spoljaric spent this past summer in the MLB Draft League, pitching for the West Virginia Black Bears, while also spending some time with the Canadian Junior National Team during the Friendship Series versus the United States last year.
"I went to TNXL Academy from March until the end of May and I went straight from there to the MLB Draft League. One of the reasons I decided to go there was because one of my friends, Mitch Bratt, went through the same sort of process as I did and that path worked out well for him. I knew I would get an opportunity to play in front of scouts and that definitely helped make my decision to go to West Virginia."
Experience in the MLB Draft League
Facing players almost three years older than the 19-year-old with the Black Bears, the right-hander posted an 8.50 ERA through eight games (five starts), striking out 14 batters and limiting the walks (2.5 K/9) but allowing three home runs and 29 hits. Eligible for the 2022 MLB Draft, Spoljaric did not hear his name called but still had plans to continue playing baseball.
"I wanted to push myself and face some good college talent and although I didn't have the best stats there, I learned a lot and learned to deal with adversity and pitch in tough situations."
Fast forward to today and you can find Spoljaric on the west coast, as the 6'2″ right-hander is at the University of Oregon, committing to the Ducks program in September of 2021.
Speaking on his decision to commit to Oregon, Spoljaric highlighted the coaching staff, specifically head coach Mark Wasikowski, "I had narrowed my schools down to a top four and was looking over my options and looking to develop and continue to get better as well as compete."
"I thought Oregon had a good mix of both of these elements and Coach Wasikowski was fantastic and showed a ton of interest in me right from the get-go. He was going the extra mile and it really made a difference to me."
Looking to Compete with the Ducks
Looking ahead to the 2023 season, Spoljaric highlighted a few things he worked on this offseason to get ready for his freshman season with the Ducks, "I worked on my offspeed pitches, whether it be changing the grip on my changeup or curveball, as well as shortening my leg a bit towards home."
"My main goal this offseason was to gain some weight and be both physically and mentally prepared for this season, making sure I can execute my pitches day in and day out."
A team player all the way, the Lisle, Ontario product is excited to spend the year with the Ducks and wants to help his team in any way possible.
"However I am being used, I want to be as beneficial to my team as possible. I want to earn innings and prove that I can be a starter this year and I believe I can do that and prove to the team I can handle those responsibilities."