MLB World Series Odds Entering June
Now is the time to take stock in the updated World Series betting odds with two full months of the 2023 MLB season officially in the books.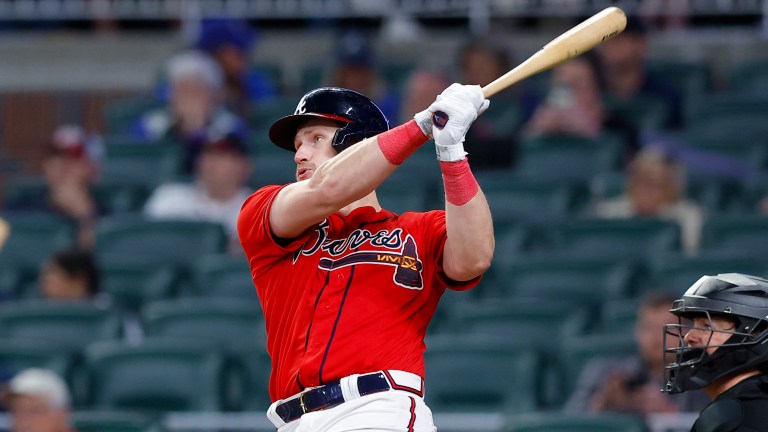 We are through the first third of the season, as every team has played over 54 games, giving us a representative sample size of what they will be in 2023. There is still plenty of time for things to change, but with the calendar now flipping to June, we can really take stock in where things are around the league.
Before the season, we took a look at the World Series odds for each team and who had the best chance to win it all this season. Now let's take a look again to see how things have changed over the last few months.
All odds are provided from our partners at BetMGM. If you sign up to BetMGM with our promo code JUSTBASEBALL you will receive up to $1,000 in Bonus Bets back if your first bet doesn't win.
MLB World Series Odds
Atlanta Braves, Los Angeles Dodgers: +500
Tampa Bay Rays, Houston Astros: +650
New York Yankees: +1200
New York Mets: +1600
Toronto Blue Jays, San Diego Padres: +1800
Minnesota Twins, Texas Rangers: +2000
Philadelphia Phillies, Milwaukee Brewers: +2500
St. Louis Cardinals: +3000
Seattle Mariners, Baltimore Orioles, Los Angeles Angels: +3500
San Francisco Giants: +5000
Arizona Diamondbacks, Boston Red Sox: +6000
Cleveland Guardians: +6600
Chicago Cubs: +10000
Miami Marlins: +12500
Pittsburgh Pirates: 15000
Chicago White Sox: +20000
Detroit Tigers, Cincinnati Reds: +50000
Colorado Rockies, Kansas City Royals, Washington Nationals, Oakland Athletics: +10000
Looking at the World Series odds in comparison to where they were preseason, the biggest change you will see at the top is the Atlanta Braves and Los Angeles Dodgers suddenly becoming the favorites, while offseason spenders like the Mets and Padres have fallen off significantly.
Smart money should have trusted the success of the Braves and Dodgers as two of the most consistent franchises in baseball and now you can only get them at +500 odds. Meanwhile the Mets and Padres each went from +900 odds preseason, to +1600 and +1800 respectively.
If you placed a bet on the Tampa Bay Rays before the season, you are feeling great right now. Tampa opened the year at +2000 odds and now find themselves at +650, which might still be value considering how good they have been this season.
Looking at the board right now, if there is one sneaky dark horse to lay a little money on now, before the odds change dramatically, it is the Arizona Diamondbacks. The D-Backs currently sit just a half a game behind the Dodgers in the NL West, yet are +6000 compared to the Dodgers at +500.
Arizona is 10 games over .500 and features a roster full of great young talent and an ace to believe in come October in Zac Gallen. Now this is not to say they are definitely making a run, but there might be more value here than anywhere else.